Have you ever wondered of changing every aspect of your home on simple taps of your fingers? The new Indian startup Cube26 has brought that vision one step closer to reality, where you can wirelessly control the lights around you. The new smart bulb is named as the 'IOTA Lite', which lets you customize your bulb through the IOTA Lite mobile app, compatible with iOS and Android.
If you haven't used a smart bulb yet then it will definitely make you wow from the moment you screw the first bulb, with a great convenience and utility. The best thing about this smart bulb is the usability, as it does not require an extra hub or any other hardware accessory to fix it, it comes with a smart holder and that's all you need to set up the IOTA Lite smart bulb.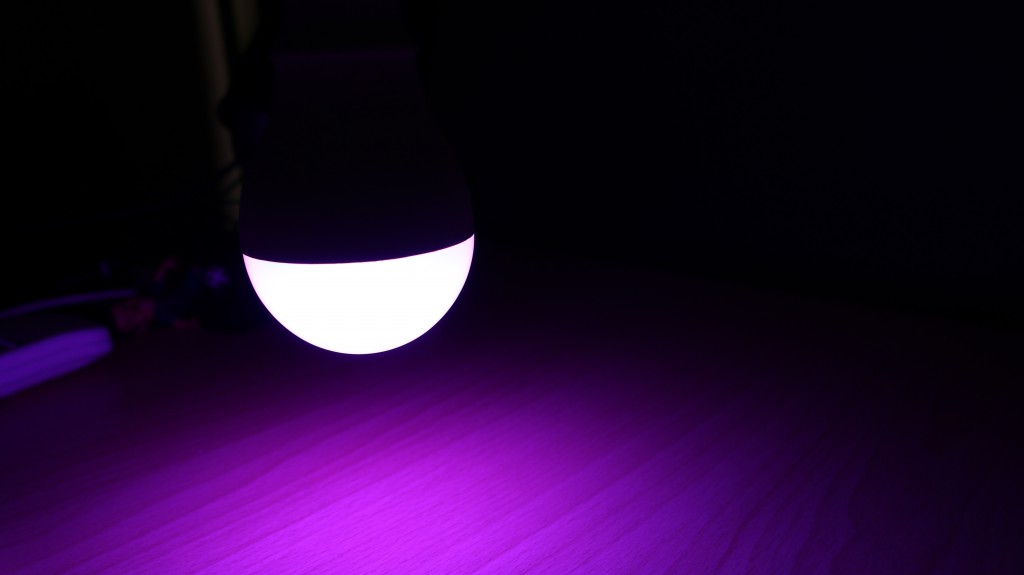 The IOTA Lite bulb is claimed to have a lifespan of 15,000 hours and can offer 16M colours to choose from. It is powered by Blluetooth v4.0 and the power rating is 7W. It can provide up to 500 lumens of brightness which can lit up an average sized room with an ease.
Cube26 IOTA Lite Specifications
[table id=246 /]
Cube26 IOTA Lite Features
Adjust the brightness and colour using smartphone app
It offers 16M colours to choose from
LED technology: reduce one tenth energy of normal bulbs
Up to 15000 hours of lifespan
You can connect up to 10 bulbs at same time in one app.
Turn on and off direct from smartphone
It offers different light modes like party, candle, reading etc
Set custom notification effects
Your smartphone must have Android v4.0 or above or an App store on iPhone.
Cube26 IOTA Lite Smart Bulb Unboxing, Hands on [Video]
IOTA Lite Unboxing Photos
IOTA Lite Set UP
I never thought setting up this smart bulb will be so unproblematic; it took me only 2 minutes to arrange the whole set up and start using the bulb. You need to do almost nothing to light it up. Follow these simple steps to light up the IOTA lite smart bulb:
Before you start fixing your bulb, make sure you have the IOTA Lite app installed on your smartphone. The app takes around 6 MB of your phone's storage.
Fix the smart holder under the bulb, which conducts 250V-3A of charge.
After fixing the smart holder, now you can use the same socket used with your typical light bulb.
Switch on the Bluetooth on your smartphone
Open the IOTA Lite app, and search the bulb by tapping on the menu icon on the top left corner of the screen
Once you have found the IOTA Lite bulb, select the bulb you want to control, and that's it.
IOTA Lite Mobile App
Using the IOTA Lite app, you can easily control and customize the colour and intensity of each light bulb individually. This can simply be turning the lights on/off, or changing the lights according to your mood. It can sync your favorite music track with the lighting effects, and also notify you when someone calls you or sends you a SMS. You can also create alerts for Youtube and Weather.
Modes
IOTA Lite app offers a number of pre-loaded modes to use the bulb in different ways, like Reading mode, Party mode, Movie Mode, Kaleidoscope, Strobe and Candle. Each scene is a beauty in itself, and you can even add more modes or customize the pre-existing modes in the app.
If you wish to edit or add a mode, you have the option to choose the icon, name the mood, choose colours and set the luminosity and transition speed in transition settings.
Music
It lets you play the music using a third party music app, and while you play the music it automatically synchronizes with the tune and the lights start grooving with the flow.
Alerts
In this option, you can create an alert for a phone call, SMS, a youtube notification or weather forecast. You can set the transitions according to you and the lights will notify you once you receive any of the following alerts. The weather alert shows you the weather outside your place; it changes colours and transitions for each type of weather.
Pricing & Availability
Cube26 IOTA Lite will be available exclusively on Flipkart from November 6 at an introductory cost of Rs.1,499.
Verdict
IOTA Lite is a product from a newly established Indian brand, and I like pretty much everything about this product-including the price. Cube26 promises 15000 hours of lifespan, which is equal to the other smart bulbs costing triple the cost of this smart bulb. The response time and app usability was great during our tests but we found that the Music sync function is still a little unbaked. Overall, it is a great product to make your surroundings more colourful and lively.