There was a time when Selfie became the most used term on the web and the buzz was all around the globe. Today, selfies have become a needful part of our lives, meant to be fun and impulsive, selfies are for capturing the moment as it happens—and quickly sharing with family and friends. It is a great tool to spread awareness, happiness and experiences around us.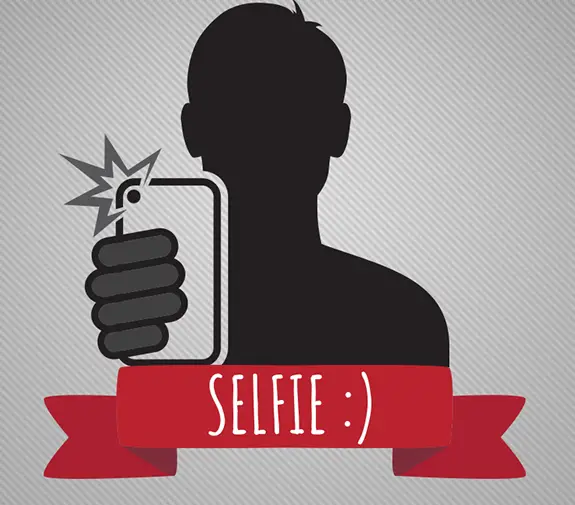 The power of a Selfie was initiated when the smartphone manufacturers understood the real need of a good front camera in their devices. With the smartphone technology, the front cameras in these phones are also escalating on the path to a better future. The rise of the selfie as an art form is not ignored by manufacturers such as Asus, which recently released a phone named the ZenFone Selfie, that as the name suggests, comes with a powerful 13 megapixel front camera.
Different people have different desires but some of them realize the goodness about the power of a selfie. Let us see what a selfie can do.
Selfie Campaigns for awareness
A campaign is organized to achieve a specific goal through planned activities. We have witnessed almost all the possible mediums used to achieve a certain goal. Selfie is a very creative and effective medium to make a change for good.
These selfies can be used to spread a lot of awareness among the public, it is a very powerful tool of communication with a flavor of fun added on top.  There are a lot of examples of such awareness campaigns but being an Indian, I would put forward the example of PM Narendra Modi, who posted a selfie of his inked finger after voting to encourage the youth to step forward and vote. The selfie became viral and a lakhs of citizens posed with inked fingers and uploaded their selfies on the social media.
Express yourself better with selfies
With great selfies come great expressions. Agree or not, selfies are magical tool of sending emotions to your friends, family or any beloved one. You may not have thought about the selfies this way but, it is a great way of expression when you really need to say something when words are not enough. You can show love, anger, laughter, sorrow and almost all the emotions through a selfie. Got an annoyed girlfriend or an angry mother? Send her a selfie with a sorry face and wait for the magic.
Create your own photostory
Are you craving to tell the story of your day, the truth and share it with the world? Selfie is the best way to create your pictures into stories that can really say it all. We often experience some moments that cannot be explained to the others through words.
Selfies are a great way of capturing the best moments of life by keeping yourself in them. You find a lot of amazing things around yourself and want your friends to know what you witnessed, what would you do in such a situation? Most of us will take out the camera and start clicking the things around, but it can be more fun and interesting when you are actually present in the picture and telling the story yourself.
Here is a short video from Asus, showcasing the magic of a selfie
We often relate selfies to instagram or snapchat, but for some, a selfie has a deeper meaning. We have seen enough of the duck-faces and pouts, let's understand the better part of it because A SELFIE CAN DO A LOT MORE.