After presenting the unusually powerful offering last year with Meizu MX4, the Chinese smartphone manufacturer has brought the Meizu MX5 right under the spotlight. The company has changed a lot of things between the two but the aim remains the same. It comes with the same FLYME OS , same design language but the screen size has been increased. Let's dive deeper and explore the nitty gritty of the Meizu MX5.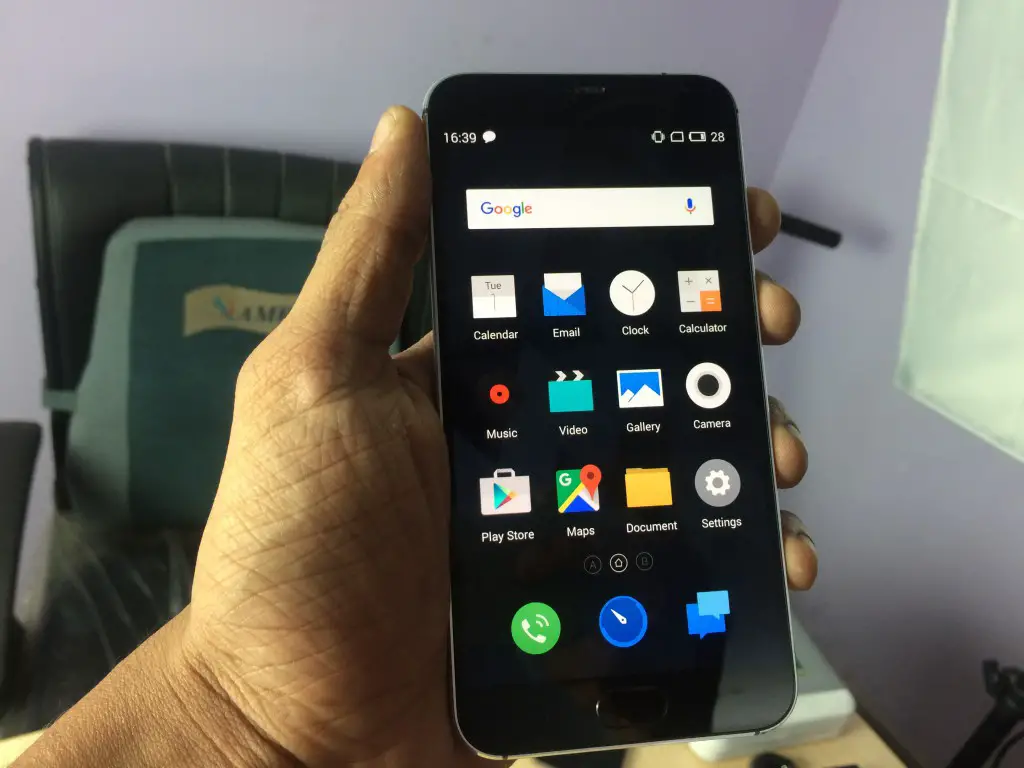 Meizu MX5 Full Specs
[table id=266 /]
Meizu Mx5 India Hands on Review, Camera, Features, Price and Overview [Video]
What is Usage Review, Tests and Opinion?
This review is based on our quick tests and usage done with the phone, we try to push the device to its limits and find out the results which will matter if you plan to buy this phone. We hope this review helps you to get your queries answered about the device.
Box Contents
The box includes Handset, Charger, USB Cable, User Manual, Warranty Card and SIM ejecting PIN.
Performance
This device is powered by a Helio X10 chipset with octa-core 2.2 GHz processor, and comes with 3GB RAM and. MX5 is a pro in handling multiple tasks at once, it was smooth and glitch free.
App Launch Speed
We tried opening several apps and recorded the time, Meizu MX5 can easily open any of the apps pretty swiftly.
Multitasking and RAM Management
Out of 3 GB RAM, 1.4 GB was free on the first boot, with this amount of RAM, it can easily handle switching between apps, using multiple apps, web browsing and other heavy tasks.
Scrolling Speed
Initially I was facing some issues in the browser, then I installed the available update and the problem was fixed. Scrolling on the web pages from top to bottom is smooth, a few lags can be noticed when there are a lot of animations and advertisements on the webpage.
Heating
Heating is a big concern on this device, some normal heating was noticed while gaming and browsing but sometimes the device started heating up by itself when it is in your pocket or kept on the table. When it happened for the first time, the battery was below 20% and the 3G data was enabled. Due to the metallic design and finish it conducts a little higher heating.
Benchmark Scores
[table id=268 /]
Camera
The Meizu MX5 comes with a 20.7 MP rear camera with Dual-LED, and a 5 MP front camera. In spite of the 20 MP sensor, it produces the same images that we see on the most of the 13 MP sensors. The pictures look clear and show great details in good lighting conditions. Colour production and saturation is accurate and quite impressive. Focus speed is good, and the shutter also works swiftly.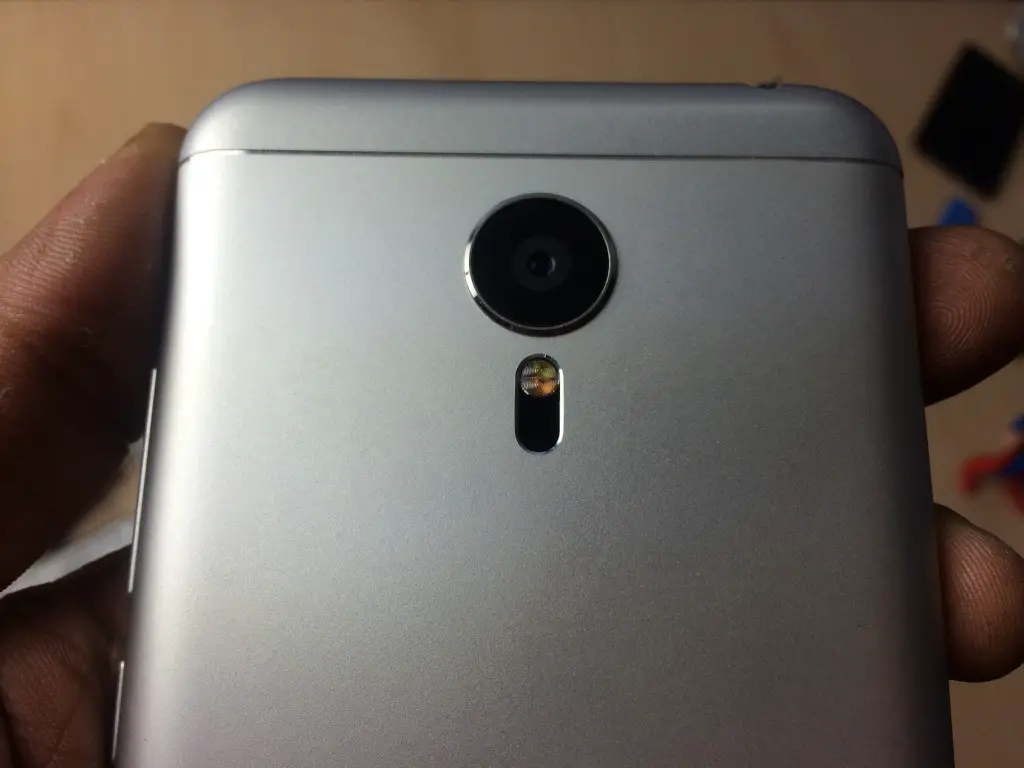 Camera UI
The Camera UI on this phone is good for two handed handling, the front/rear camera toggle, flash options, filters, video/ photo toggle, shutter button and photo gallery and camera settings icon is on the right of the viewfinder where the shortcut for shooting modes is on the left side. It offers interesting modes like HDR, Beauty, Slowmotion and Pano etc.
Day Light Photo Quality
In day light, the rear camera performs well, focus speed is good. The details and colours look great in day light. If not the best, it produces good looking images in day light and can easily capture demanding shots quickly.
Low Light Photo Quality
Low light photos from this camera are not as enjoyable as the day light pictures. The amount of light captured was very low and the pictures looked very dark. It shows a lot of grains and slight amount of shutter delay can also be noticed while clicking pictures. Not a satisfactory low light performance at this price point.
Selfie Quality
Selfies are not so impressive; we expected a much better quality from this camera module. The details are not crisp, a lot of grains are visible, you cannot click decent selfies when there are low lights.
Meizu MX5 Camera Samples
Video Quality
It can record video up to 4K resolution, and the quality of video is great. It is capable to record high quality videos in most of the conditions and the focus works really well while recording. You need to tap on the area you need to focus and it focuses on the object very swiftly and accurately. Only a number of devices can focus on a very close object, and MX5 was great at focusing very close objects.
Battery Performance
It packs in a 2,900-mAh non-removable battery. MX5 manages to survive a day with calling, email, social networking and camera usage.
Charging Time
It comes with fast charging capability, called M-charge, it can charge the device up to 90% in 60 minutes.
Screen on Time
We recorded around 4.5 hours of screen on time during our usage.
Battery Drop Rate Table
 [table id=267 /]
Looks and Design
The Meizu MX5 looks familiar to its predecessor, it is crafted using metal all around the body. The front looks amazing with thin bezels and chamfered edges that shine in silver. Meizu has shifted to metal frame from plastic backing design, and the metal curves around the sides to meet the beautiful 5.5 inch display. Overall it is a premium looking phone with a beautiful front and handy back.
Meizu MX5 Photo Gallery
Quality of material
It has got premium metal on the back and sides, where the top and bottom edges on the back has is made up of body coloured plastic.  There is no second question about the build material, it is crafted with al
Ergonomics
The display size is 5.5 inches, for which the MX5 weighs 149 grams, which is pretty lightweight. It measures 149.9 x 74.7 x 7.6 mm, and 7.6 mm is amazingly sleek size and enhances metallic phone with ultra thin bezels. The dimensions of the phone are very fine, it is a slim phone without any extra bulk and holding on this phone is always a treat. One hand usage is not a problem on this phone.
Display Clarity, Colors & Viewing Angles
The 5.5 inch AMOLED display with pixel density of 401 ppi, and it is protected by a Gorilla Glass 3 panel. The display looks beautiful, the colours look vibrant and saturated, blacks are deep blacks and the display looks very bright. Viewing angles are nice, though the colour temperature of the display is not on the warmer side. Viewing media and playing games on this panel is a treat.
Outdoor Visibility (Max brightness)
Visibility in outdoors is good; you can easily use it under bright sun light.
Custom User Interface
The Meizu Mx5 offers its very own FlyMe Os 4.5, this is one of the most likeable or unlikeable factor before choosing this handset. The FlyMe OS runs on top of Android 5.1 Lollipop but you'll be hard pressed to find stock Android elements in this UI, and the software experience may take some time getting used to.
It has no app drawer, the settings menu looks similar to one on iOS, and the notification menu is also totally skinned. It may not feel very simple to use but it packs some really cool and useful features like customizable gestures, app lock and more. There are a lot more tweaks in the UI; we will do a separate article for the FlyMe OS soon.
Sound Quality
The sound quality from the speaker is good; the audio output is crisp and clean. The speaker is placed on the bottom side.
Call Quality
Voices on the call were clearly audible at both ends, we did not face any issues.
Gaming Performance
Meizu MX5 stands right up if the performance is concerned; there were rarely any problems with the performance. Meizu MX5 can be a great choice for gamers and aggressive users, as the Mediatek chipset is fairly aided with the Meizu's own Flyme OS which is a big contributing factor to this smooth performance.
Game Lag & Heating
Gaming on this device is a breeze, like always we ran Asphalt 8 Airborne on this device and it did not take unusual amount of time to launch. The game did not hang, and I did not face any lags even in the places where graphics were intense and there was a lot of action on screen. As far as heating is concerned, it does heat up a little bit if you continue gaming for more than 30-40 minutes.
Conclusion
Meizu MX5 has a lot to offer for the price and it surely impresses with the performance, decent camera & its features, good battery life, crisp and vivid display, and the amazing fingerprint scanner that stands out from the league. Something that makes restricts it from being the favourite out there is heavily themed software, no microSD card support, and the unsettled services in India. You might have to run a lot to get your device fixed if you live in India. On the other hand there are a few more phones around this price range which offer similar features but the trust factor make them more favourable in some cases.