Samsung's India has rolled out the flagship Galaxy S7 and Galaxy S7 Edge in the country today. The new flagships from Samsung are being touted as the premium range for the 'Elite' class and offers premium features and services with the smartphone. In today's event, undoubtedly the focus was on the Galaxy S7 devices but the company talked about some perks and privileges they have planned to introduce for Indian consumers.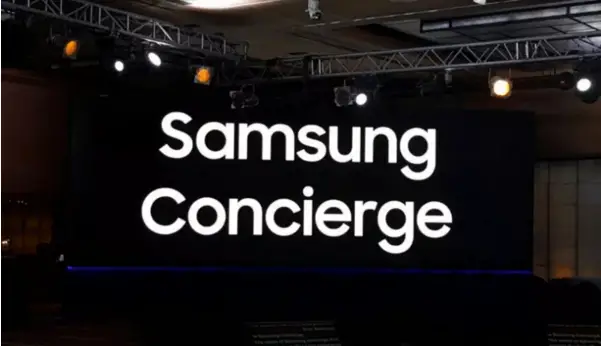 There was something interesting announced by the company, and they call it the Samsung Concierge. The Samsung Concierge is not something new for the company as it has been introduced in several other countries before, but it is very fresh for the Indian market. So, what is this thing? How is it going to benefit us? Let's find out the answers to all these questions and know more about the Samsung Concierge.
What is Samsung Concierge?
The Concierge is a service integrated in the My Galaxy app which offers a set of exclusive services only to the Galaxy S7 and Galaxy S7 Edge buyers. Samsung promises an exclusive after sales service like Red carpet care, my assist, Pick and drop, Fast track service and live chat with Samsung customer service. Samsung has tied up with the likes of Ola, Mobikwik, Ibibo and Amazon for the service, and also plans to soon include more partners like Grofers. It comes with multiple categories including Care, Service and many offers like discounts and cash backs on various third party services.
Benefits of Concierge Service
My Assistant
This feature works as a personal helper and reminds you of your tasks, you can ask it to book movie tickets, book a cab, web check in for your flights and also arrange pick and drop for your smartphone.
Pick and Drop Service
Samsung Galaxy S7 and S7 Edge owners can enjoy the privilege of the most premium services ever offered by other OEMs of this scale. Samsung has finally brought the pick and drop service included in their after sales support. This service will save your time and effort and gives you an exclusive privilege of having your phone picked up and dropped at your doorstep. Moreover, you'll be provided with a standby device till the time your phone is at the service center.
Live Chat with Samsung Agents
It is an online chat based service where the Galaxy S7 and S7 Edge users can connect to the Samsung agents for any query or help and that to round the clock. You can clear any queries you have regarding your phone and the support team will be there for your help 24×7.
Fast Track Service
Samsung has promised that the registered users of the Samsung Concierge service will be kept high on the priority list at over one thousand Samsung service centers all over India. So if you want to spend no time waiting in the queue to get your phone fixed, invest on Samsung's flagship devices and enjoy the VIP services only with My Galaxy app.
Additional Information
Samsung has announced that only the Galaxy S7 and Galaxy S7 Edge customers can avail this service, but they have cleared that this service will soon be available for the Note 5 and Galaxy S6 buyers. This offer will initially be valid only in 19 cities but Samsung has planned to broaden its range over time.