Fitbit is one of the finest manufacturers of fitness trackers and wearables, and are known for making very successful products like Fitbit Surge and Fitbit Charge. With reasonable pricing and experience of the earliest fitness trackers to hit the market, the company has been delivering consistent products since then. The company announced its latest product at the CES 2016 in the beginning of this year, it is the Fitbit Blaze. Fitbit Blaze is now available for purchase in India exclusively on Amazon.in at INR 19,999.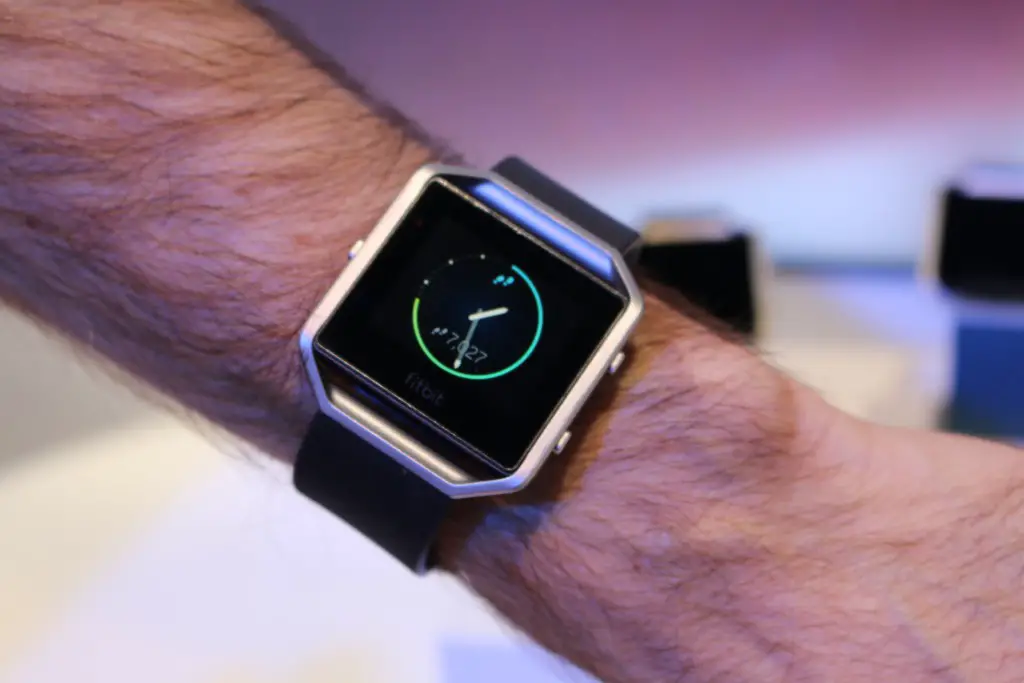 The Fitbit Blaze is the company's initial move towards the making of a regular watch. It's somewhat a hybrid between a fitness tracker and a smartwatch. We had hands on experience with the Blaze and here is our take on the initial impressions about the watch.
Fitbit Blaze Pros
Slim design
Good battery life
Fitstar app is very helpful
Coloured touchscreen display
Comfotable
Accessory choices
Android and iPhone support
Fitbit Blaze Cons
Limited features
Not waterproof
Pop out dial mechanism feels old fashioned
Fitbit Blaze Specification
[table id=432 /]
Fitbit Blaze Hands On at CES 2016 [Video]
Fitbit Blaze Features
Fitbit Blaze comes with a number of new features and improvements over their last fitness wearable. Here are some of the highlighted features of the Blaze.
Always-on PurePulse heart rate monitoring.
GPS tracking and SmartTrack for automatic exercise recognition.
Coloured display
Different watch faces to customize.
New and improved user interface.
It teaches you how to do each exercise via tutorials that displays on-screen graphics.
Automatic sleep tracking is also incorporated.
Call, text and calendar alerts from your mobile phone are also part of the package.
Music control, including play, pause and volume adjustments can be controlled on this watch.
You can reject incoming calls and accept them but not answer from your wrist.
Text and calendar notifications are displayed in threads when you swipe down to read them. They can be dismissed one by one or all at once.
Design and Built Quality
Fitbit Blaze sports a totally different design compared to the other products from the company. It does not look like a fitness band; in fact I thought it is a regular smartwatch when I first saw it. It has a hexagonal housing with a 1.2 inch coloured display with 240×180 pixel resolution, and a metal frame around it. The model we tested had a rubber strap which was similar to the one we have seen earlier. However, you can choose from different straps which include Luxe leather and Luxe metal strap.
The detachable dial reminds of the Apple's iPod Nano in size but definitely feels solid and durable. The buttons on the sides feel cheap considering the price and design, although they offer a good feedback.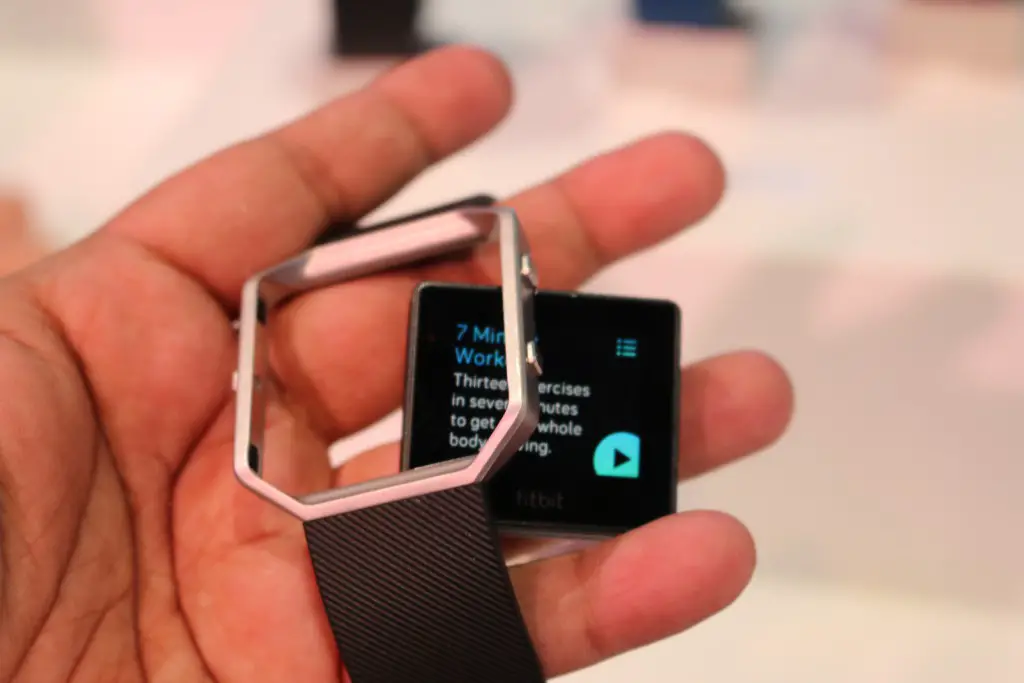 The good thing about the new design is the customization; you can change from the rubber strap to the metal or leather one and head out with the watch to a party. Otherwise the rubber strap looks and feels perfect to while hitting the gym.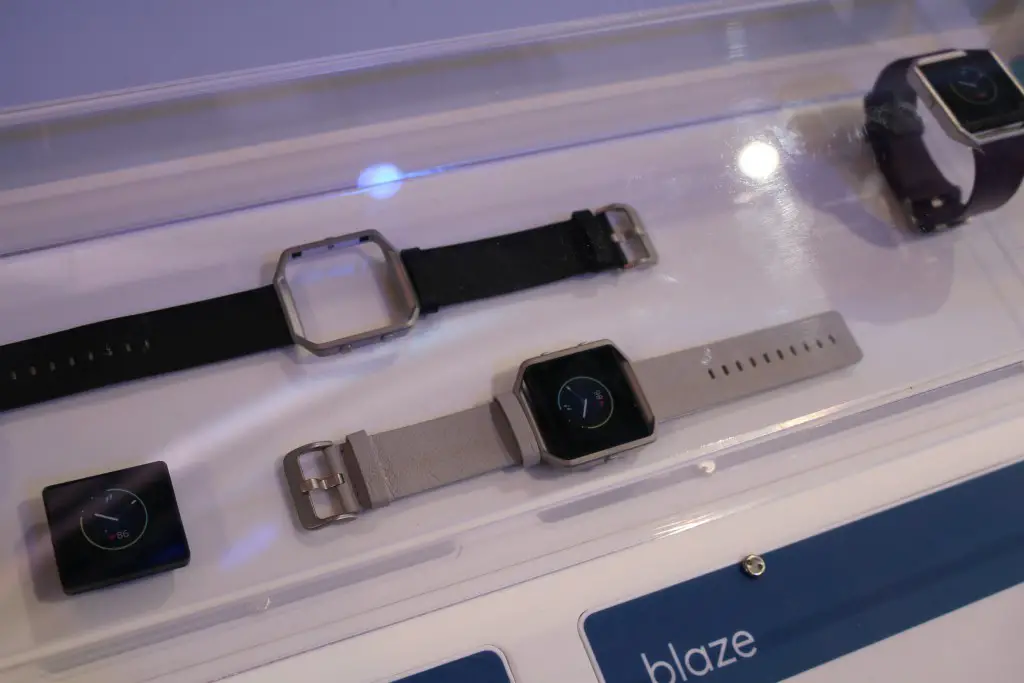 Fitbit Blaze Photo Gallery
Battery Life
Fitbit Blaze is claimed to offer 5 days of battery backup on single charge including days and nights. It is one of the strengths of this watch because most of the smartwatch these days die after a day of use. We are not yet sure of the battery performance in real life but the promise of five days backup is impressive for a wearable with a coloured touch screen display and always on heart rate monitoring.
The question is how does the battery manage to last for so long? Actually, the Blaze display goes off to sleep after certain time of inactivity. It wakes up by simply raising your wrist and the QuickView feature brings the display back to life immediately.
Conclusion
At INR 19,999, the Fitbit Blaze is a bit pricey but that is the standard that Fitbit has maintained. It is surely a step ahead the fitness trackers we have seen earlier but still can improve in few areas, before it can actually wow us. We expected waterproofing at this price and also the pop out mechanism is something which didn't impress us on personal level.