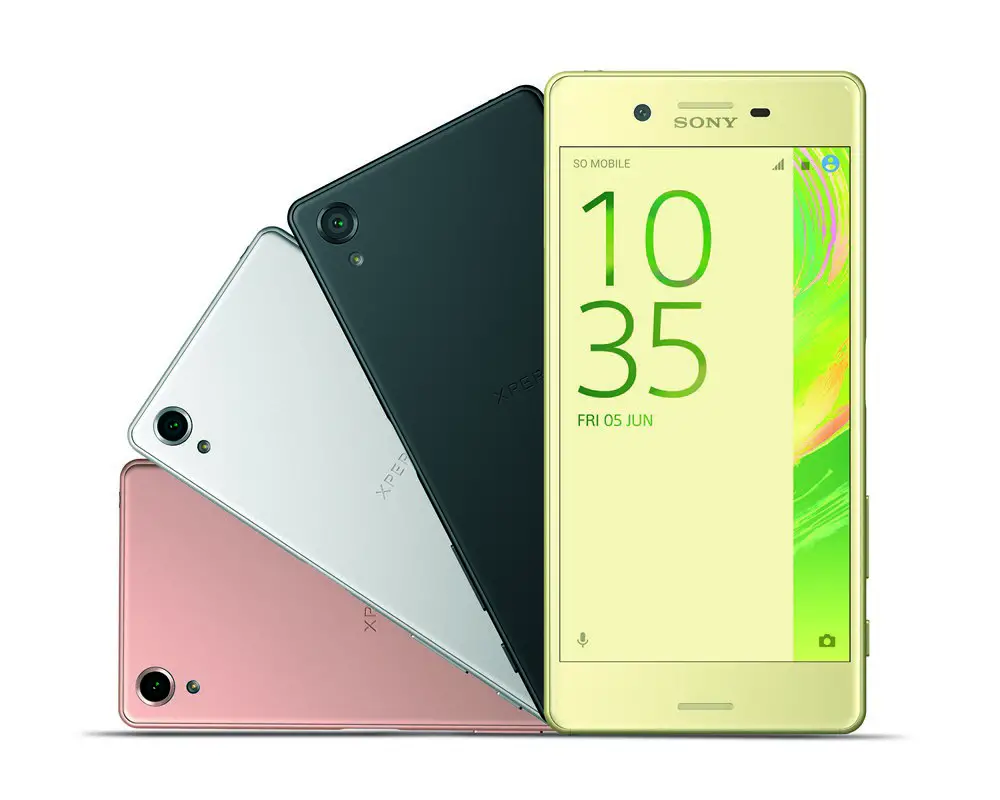 A month back Sony announced a bunch of X-series devices. Xperia X was one of them and was priced at INR 48,990. It comes with quite good set of specs. It falls under upper mid-range segment and comes with a typical Xperia design. It has got a lot to offer but it also disappoint in few fields. So lets have a look at its good and bad points.
https://gadgetstouse.com/faq/xperia-x-doubts-cleared/47390
7 reasons to buy Xperia X
Premium Build
It has a full metal body design which is curved on the edges and has a frosted finish at the back. The Xperia X comes in a metal back, it has a smooth rear with round edged aluminium frame. It size sits somewhere between Z5 and Z5 compact, though the weight is somewhat equal to Z5 (153 gms) due to use of the metals. It has rounded sides which help to sit comfortably in your hands. The back is totally flat and is made up of metal with a frosted finish and is no longer a magnet for sticky fingerprints and oily residue. It's 7.9mm thick and feels gorgeous to hold, with slightly curved glass that blends silkily into the curved edges of its body.
Display
It has got a 5 inch Full-HD LCD IPS display with 441ppi. It's a Triluminos display with an X-Reality engine and  Dynamic Contrast Enhancement. Taking a closer look at that 5-inch display, you'll find that it's a crisp, clear and colourful Full 1080p HD panel. Blacks are deep, colours are accurate and viewing angles are fantastic. There's no discolouration when you tilt the phone to the side. The colors looks quite vibrant and punchy. Overall we can say that this is one of the best Full-HD display out there in the market.
Camera
It has got a 23MP main camera with PDAF, LED flash, f/2.0, 24mm on the rear and a 13 MP front camera with f/2.0, 22mm. It uses Sony's Steady Shot software rather than optical image stabilisation. The rear camera has a Predictive Hybrid Autofocus feature. Basically the Predictive Hybrid Autofocus feature lets you to open the camera app, tap a moving object that you want to take a photo of and wait until you want to snap the picture. In short, it's a mighty good camera for a smartphone, the front camera takes stunning shots and videos in daylight but struggles a bit in low light condition. Front camera takes exceptionally detailed images.
Compact Size
Not everyone is a fan of big phones. Perks of having a 5-inch phone is that it feels perfect while holding in hand. Since not everyone likes 5.5 inches phones, this phone is perfect for the peoples who like decent sized phones. Its quite sleek at 7.9mm thickness and feels gorgeous to hold, with slightly curved glass that blends silkily into the curved edges of its body. It is also kind of light weight phone with a weigh of 153 grams only.
Stereo Speakers
It has got a front firing stereo speakers. Sony's continued support for the Hi-Res audio standard is once again present here, and it's great. Audio through headphones sounds excellent and the dual stereo front-facing speakers are good too. Most of the phones comes with only a single speaker which doesn't gives that rich audio output. So having a stereo speaker is a great addition and it enhances the multimedia experience with louder and richer sound.
Power Button as Fingerprint Sens
or
Following Xperia Z design, Xperia X power button also doubles up as fingerprint scanner. Fingerprint sensor on the side of the phone, like the Z5, designed to make unlocking the phone seamless and secure. We found the positioning of the sensor (on the right side of the phone built-in to the the lock button) perfect for quickly unlocking the phone without having to even think about it. Things might be a little trickier for left-handed users, though. But personally I feel that this is the best place to have fingerprint sensor.
Battery Life
It has got a 2620mAh capacity of battery. For a 5-inch of display, this is an ample capacity battery and can juice the phone for easily one day and above. Sony claims that you'll get two days of use from the Xperia X. The Xperia X has Quick Charge 2.0 on board, which will take you from 0-100% in just over an hour. Overall the battery backup was quite good and the charging time was also good.
Now lets have a look at the downside of this device. So 2 reasons not to buy this device are
Mid-range Performance
For the price it comes, we would have expected a high-end processor like snapdragon 810 or snapdragon 820 but sadly it comes with a mid-range processor that is snapdragon 650. Snapdragon 650 is a good chipset but for the price this phone is being sold,the processor is kind of low. However the performance is decent but not as good as high-end phones.
No Waterproof
Sony high end devices are known for it amazing waterproofing feature but sadly this device isn't. We expected this device to be waterproof for the price it is being offered. It's a huge let down for many Sony fans out there. Though it's isn't a very big deal for some users but few people may be disappointed with the omission of this feature.