Ford is a name that needs to introduction. It has been synonymous with innovation – from being the makers of first people's car 100-years ago to democratizing in-car technology today. Today, it is squarely focused on forging relevant partnerships and jointly works on developing sustainable, long-term solution for potential problems to mobility.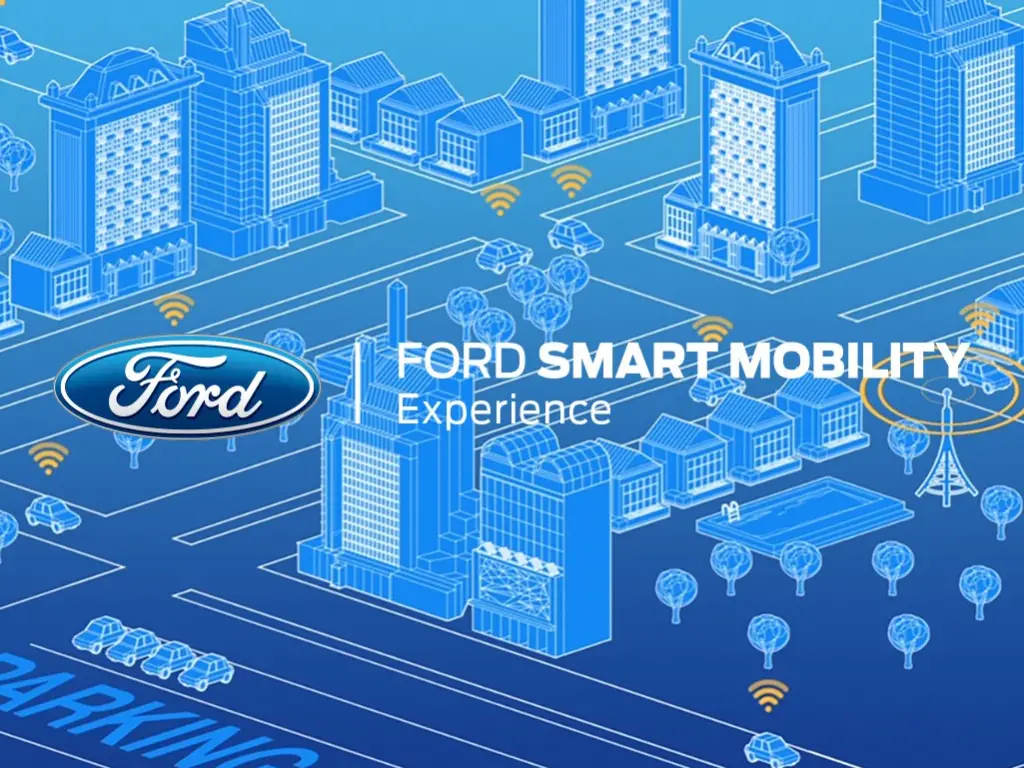 In 2015, the company took its step forward in the direction of future business model known as Smart Mobility by Ford.
What is Ford's Smart Mobility?
Ford Smart Mobility is a project for the future that focuses on advancing mobility technologies and business models that involve autonomous cars, vehicle's connectivity, ride sharing services and smarter driving experience.
While many big names are working on similar projects of developing future vehicles, Ford focuses more on simplifying mobility and changing the traditional relationship between the vehicle and the riders.
Projects and Developments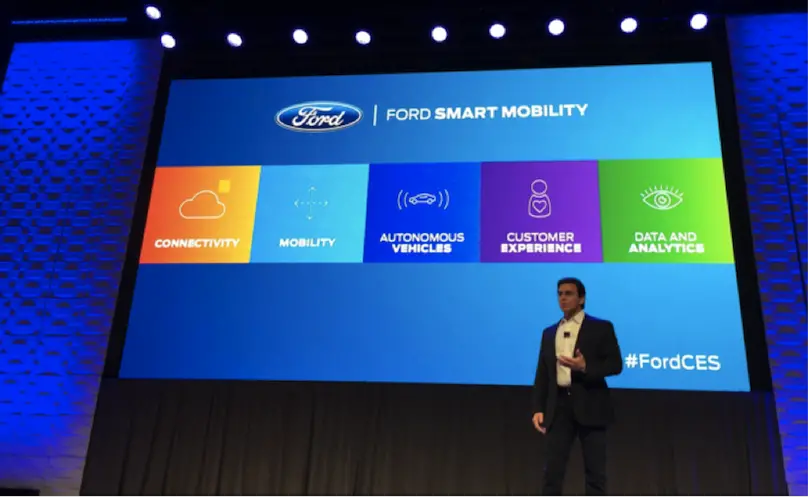 Autonomous Vehicles
In simple words, vehicle automation means transforming the driving technology in a way we have seen phones turning to smartphones. Or you can say making your cars smarter, enabling them to offer more and more automated features and controls.
We have seen features like automatic gearshift, automatic wiper and automatic headlamp illumination in cars, but these inventions are very ordinary in comparison to what Ford has planned to introduce in its cars across the world in not so distant future. Autonomous technologies like Traffic Jam Assist and Fully Active Park Assist are some of the company's step towards the future.
Fully Active Park Assist- It will help drivers by steering and controlling the transmission, throttle and brake to seamlessly pull into a parking spot at the touch of a button.
Traffic Jam Assist- This feature will help the driver with steering and acceleration in congested traffic situation. Once integrated into your car in future, it could be activated simply by pushing a button that will keep the vehicle centered in a lane where brakes and accelerators to keep pace with the vehicle in the front.
Some other technologies include a Pre-Collision Assist with Pedestrian Detection, a camera- and radar-based system that detects vehicles and people in the road ahead; and Intelligent Speed Limiter and more.
You can catch a glimpse of what the future has to offer through some semi-automated technologies that are already offered on Ford vehicles. In India, Ford's popular SUV Endeavour offers semi-auto parallel park assist, a feature that automatically finds and steers the vehicle into a vacant parking spot.
Mobility
With the transforming mobility needs and evolving commuting preferences, Ford is innovating and building meaningful partnerships to meet customer needs in this evolving landscape.
In India for instance, Ford has partners ZoomCar in Bangalore to a car sharing concept that allows small groups, such as co-workers, apartment dwellers and families, to share a vehicle among multiple drivers.
Connectivity
Ford has always been among the top companies with its in-car connectivity features. It was the first automaker to seamlessly integrate our increasingly connected lives with our commute. In 2007, the company introduced SYNC- a safer, smarter way to connect your phone with your car. Introduced in India with the Ford EcoSport in 2013, SYNC enables users to connect and operate their phones through simple voice-commands – with their hands safely on the wheels and eyes on the road, always.
SYNC was followed with the addition of Ford AppLink, which uses the same infrastructure and enables users to operate some of their favorite smartphones apps through simple voice commands. You can stay updated with cricket scores or find the nearest eating joint with ease through Ford AppLink.
Ford currently offers the third-generation of SYNC in select markets with plans to roll it out across the globe in the near future. In India, the second-generation of this in-car connectivity system – SYNC 2 – was introduced with the Ford Endeavour earlier this year. SYNC 2 features an 8-inch, coloured touchscreen enabling you to control key features of your car through voice commands.
Our Thoughts
It's important for automakers to realize their role and take technology in their stride to keep pace with the evolving world. Ford has not only led from the front in technology adoption but has worked on sustainable technology-led solutions to address mobility challenges.
With its experiments in full swing, we are hopeful of even more pragmatic solutions of how technology would make our lives better – on road and off it. Stay tuned for interesting innovations from Ford that the company is expected to announce at MWC Shanghai.