Android 7.0 Nougat update is finally rolling out now. Google has started rolling out the Nougat update to supported Nexus devices – phones as well as tablets. If you have a supported Nexus device, you should see the Nougat OTA notification soon. The Nougat update brings several new features like multi-window, an improved emoji set, a range of security improvements and big User Interface changes.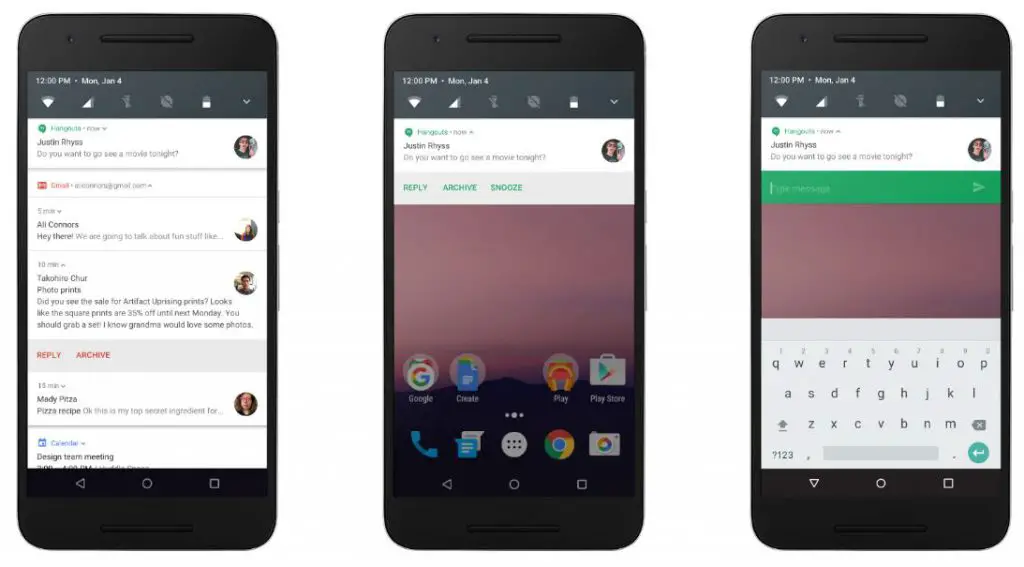 Android 7.0 Nougat Supported Devices
Nexus 6
Nexus 5X
Nexus 6P
Nexus 9
Pixel C
Nexus Player
General Mobile 4G
Google has dropped support for two Nexus devices in Nougat – the Nexus 5 and Nexus 7 (2013). While the Nexus 5 is a fairly capable smartphone nearly three years since its launch, it is very old by smartphone industry standards. Nexus 7 (2013), on the other hand, has been showing its age.
Android 7.0 Nougat Changelog
Coming to the new features in the Android 7.0 Nougat update, here is a nifty changelog for you.
Multi-window: Run two apps side-by-side. The windows are resizable, too, by simply dragging the divider.
Direct Reply: Reply directly to notifications without having to open any app.
Quick Switch: Switch between your two most recently used apps by simply double tapping the Overview button.
Quick Settings controls: Quick Settings gives you easy access to things like Bluetooth, WiFi and the all-important flashlight. In Nougat, you can move them around to arrange them in a way that best suits your needs.
Expanded emoji: There are now over 1,500 different emoji built into Android, including 72 new ones.
Vulkan: Games will now leap to life thanks to high-speed, next-generation graphics — all powered by your device's multi-core processor.
Daydream: Android Nougat is ready to transport you to virtual worlds with Daydream-ready phones, headsets and controllers — all coming later this year.
Seamless updates: New Android devices with Nougat can install software updates in the background which means you won't have to wait while your device installs the update and optimizes all your apps for the new version. And for current Nexus users, software updates now install much faster, so you won't have to wait for minutes while your device reboots.
File-based encryption: Android Nougat can better isolate and protect files for individual users on your device.
Direct Boot: Direct Boot helps your device startup faster, and apps run securely even before you unlock your device when your device reboots.
Android 7.0 Nougat Download
If you have a supported Nexus smartphone, you can expect the update to hit your device in the coming days. Google will also be releasing factory images of the Android 7.0 Nougat update soon, so if you cannot wait for the OTA update, you may want to check out the factory images and flash them directly on your Nexus device.