Lenovo-owned Motorola launched Moto Z in India. This is the new flagship device by Motorola which will be available at 39,999 INR. Now, you might ask that what makes it really expensive? Well, run the specifications and you will get your answer. This flagshp does not leave any stone unturned apart from the battery strength (which has been nicely taken care of with Moto Z Play). Hence, a disclaimer "if battery has been your biggest turn off then you might want to stay away from here".
While I totally understand that Qualcomm Snapdragon 820 is an improved version of utilizing the battery efficiently. however a 5.5 Inches display and that too with Quad-HD Display makes takes all that efficiency. Yes! It has got that Turbo charging support of Snapdragon 820 but again it might charge your phone quickly but as per its on-paper specifications it will drain away at the same rate.
[table id=671 /]
Motorola Moto Z Photo Gallery
Motorola Moto Z Physical Overview
Like any other premium smartphone, the plastic body of this smartphone has been sandwitched between to layers of glass. The front is the same symbolic Moto design which is visible in all of their models, however that glass cover adds a really nice elegant look to it.
Looking at its back, their are multiple creamish dots at the bottom. These are 16 pin magnetic port which will be used to attach those Moto Mods that were launched today. JBL Soundboost, InstaShare, Powerpack and Hasselblad True Zoom Camera Mod can be attached to your Moto Z or Moto Z Play and enhance their audio quality, social media sharing, battery strength and photos quality to a huge extent.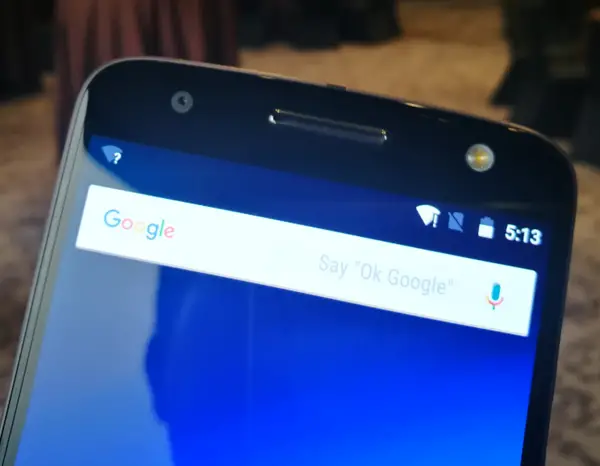 After these mods, your smartphone will definitely become really thick and bulky but then you can always keep them as your accessories at home or while travelling.
They have removed the headphone jack this time (like iPhone 7 and LeEco) and USB-C type connector will support your headphones. What if I was charging my phone using a power-bank and I had to attend an important call (using headsets) or listen to some good music? Bad luck, not possible with such smartphones.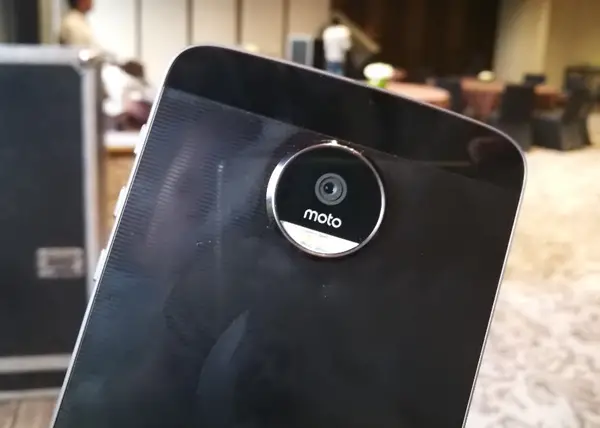 Motorola Moto Z Display Overview
As I have already mentioned about the size and resolution of its display which gives you a great pixel density of 540 (approximately) resulting in a remarkable quality. Apart from this it has a coating of Corning Gorilla Glass 4 which reduces the chances of shattered display under physical impacts.
You will have Stock Android 6.0.1 out of the box which will be supported by a Snapdragon 820 and 4 GB of RAM. This combination is just perfect for performance lovers. Play any game you want to and switch between as many apps you wish to, there are were rare chances that it will lag.
Motorola Moto Z Availability and Pricing
You will be able to purchase these devices from amazon from 17th Oct onwards at 11:59 PM. Moto Z and Moto Z Play will be available at 39,999 INR and 24,999 INR respectively. Moreover, all the mods that we discussed above start form 5,999 and go till 19,999 INR which will also be available at discounted for few days after they are made available on Amazon.
In case you want to attach any of the other headsets or headphones kept that home, then these smartpohes will also be accompanied by USB type C to 3.5 mm jack converter.
Conclusion
Even though Motorola Moto Z has great camera, nice display and latest stock Android OS out of the box, however battery is something which makes me a little pessimistic about this device. However, Moto Z Play seems to be a full scorer for the features it offer at its price point. We will elaborate more on this on our YouTube channel, so stay connected with us there.