Google Opinion Rewards is one of the apps from Google which allows its users to earn credits. Through the particular app, a user can answer quick surveys and earn Google Play credit. The app is created by Google Survey team with an aim to improve the overall performance of its apps by taking the input of users. Google today announced that it is launching the Opinion Rewards app in India, Singapore and Turkey.
Getting started with the app is quite easy. You just need to download the app and answer basic questions about yourself. The suitable surveys are then sent to you approximately once a week. There are also chances that surveys are more or less frequent. A user gets a notification on the phone when a short and precise survey is ready for the particular user.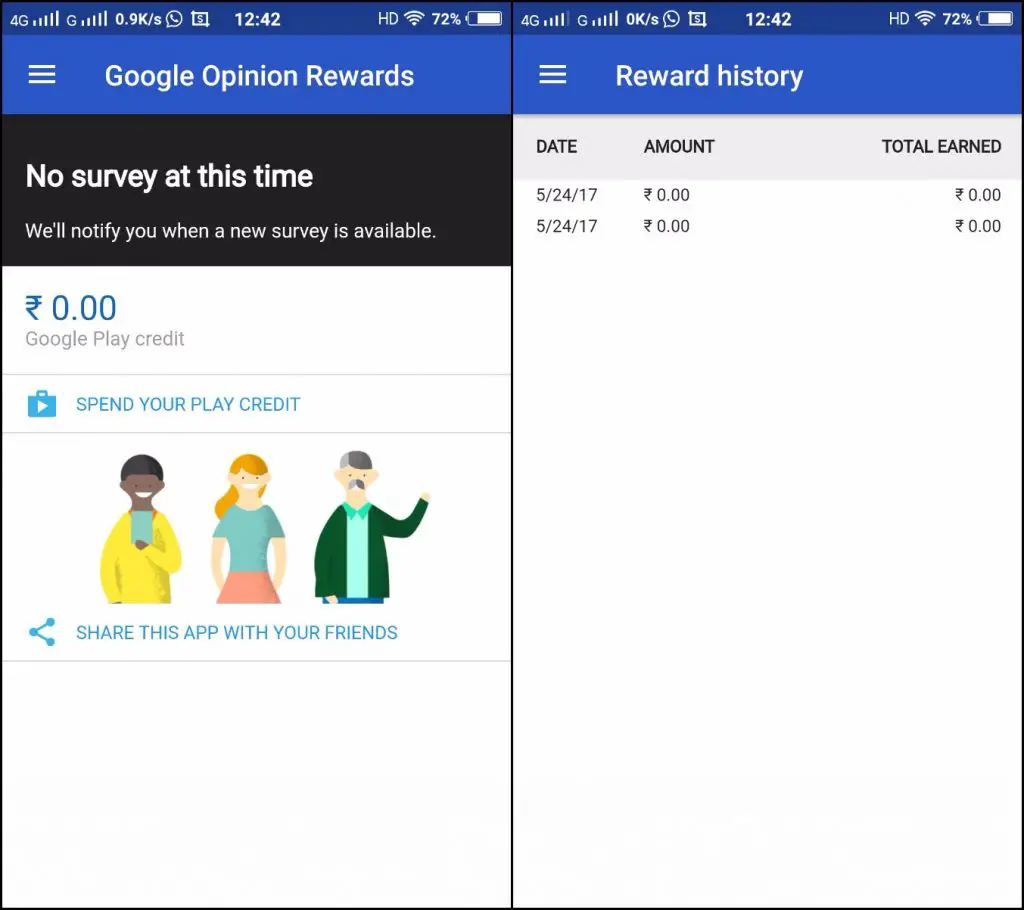 A user can earn up to $1 in Play Store credit for completing the particular survey. You can easily check the credit from the app and when you have no surveys to complete the app reflects "No survey at this time" message to the user.
It is to be noted that the credit given by answering the surveys can be only used for purchases related to Play Store and users cannot use the amount in any other way. Questions vary from logos to promotional activities to when is your next trip scheduled.
So, if you are residing in either of the three countries then you will be able to download the Google Opinion Rewards app. The ones who are already using the app will not see any difference as there is no update in the app. So, get going and earn some Play Store credit while answering some easy and quick surveys.