In a bid to outwit their counterparts, many OEMs are going to great lengths to introduce a new technology on each iteration of their flagship phones. As a result, smartphone manufacturers have excelled and reached near perfection in many aspects found on a smartphone.
Nearly bezel-less display, 4K HDR screens, powerful processors, 8GB RAM, dual cameras, fast charging technologies etc., are a testimony to how quickly OEMs are taking large strides in the evolution of a smartphone.
However, the rapid evolution is raising a question: What's next? While we are scratching our heads on what OEMs can bring new to the table in the coming years so that it compels customers to invest their hard earned money on a smartphone, these three areas grabbed our attention:
Battery
Large displays, high screen resolution, increase in usage, power-hungry processors, etc., are taking a toll on the battery life. Moreover, it is one area where we haven't seen any radical improvements. Flagships in the market come with more or less same capacity batteries every year; however, their application and potential to perform new tasks are increasing year-on-year. As a fallout, the battery life is becoming an Achilles heel on a smartphone.
Though quick charging technologies have come to rescue, we think it's time for OEMs to find a more sophisticated way to deal with the problem: a small size battery with more capacity. I'm not completely aware of the technical hindrances, but I assume it is not an easy task to accomplish, especially after learning reasons behind Galaxy Note 7's debacle. However, did we predict 8GB RAM on a smartphone, no right? Therefore, it is not impossible either.
Improved Cameras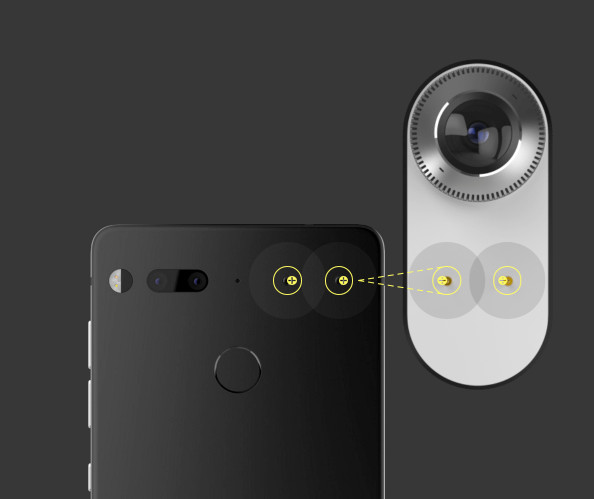 As I said earlier, OEMs have already excelled in the camera department; however, even the best smartphone cameras hardly beat entry-level DSLRs. Though dual camera solution has enhanced the functionality, we may need more cameras to further increase the potential of a smartphone camera. I firmly believe triple camera system could be on the roadmap of at least one OEM.
AI, VR, AR, and ML
Artificial Intelligence, Virtual Reality, Augmented Reality and Machine Learning
Developments in the above areas have already started. However, they are still in nascent stage, and real-life application is being considered as an add-on feature rather than an essential one. AI/ML powered smartphone applications should penetrate into our daily life and enhance our lifestyle.