In an unfortunate incident at Chinese smartphone manufacturer Vivo's Noida office, the employees who were sacked without notice reportedly created ruckus by demolishing the company's infrastructure. The mayhem culminated after police personnel intervened and asked employees to refrain from indulging in any violence.
Vivo had reportedly been firing employees for the last two months without any prior intimation. However, only on Tuesday afternoon, problems escalated when a security guard allegedly slapped one of the retrenched employees.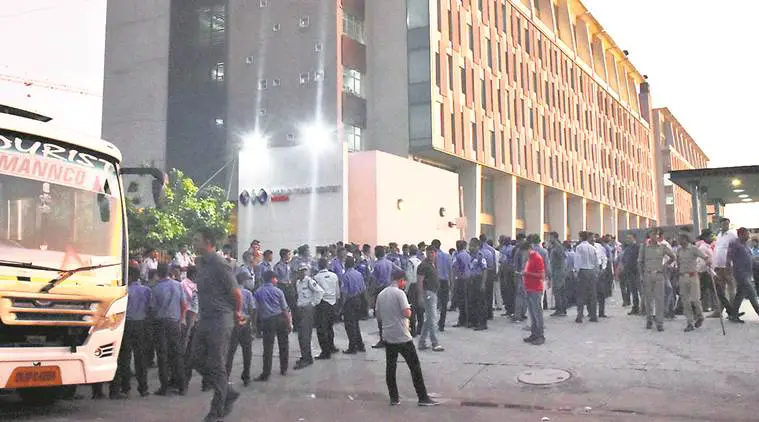 Responding to the incident, Nishank Sharma, Circle Officer-2 Greater Noida, said,
"The situation is under control. We had asked the workers not to indulge in any kind of violence and had also asked company officials to mend their policies in terms of recruitment of workers and sacking them."
The officials of the World Trade Centre commercial complex, where the Vivo factory is located, confirmed that employees were asked to leave the premises after lunch.
Vivo defended its decision by quoting that it has adhered to the rules and regulations while sacking the employees. The company officials stated that only employees recruited on a contract basis were fired and no notice period is required before dismissing them from their duties. The company is now reportedly planning to lodge FIR against the employees for damaging infrastructure.
The company's official statement reads,
"With continuous growth and strategic review, we look at staffing the right size in various divisions to improve productivity. The layoff is in line with this business decision. We have strictly adhered to the rules and regulations, and the contract, and are taking all the right measures to ensure a peaceful transition keeping their best interests in consideration."
Vivo has been facing the heat due to fierce competition in the market. Its counterpart Xiaomi has forayed into the offline market, which has been the forte of Vivo so far.