Google and Tata Trusts powered 'Internet Saathi' program has now reached over 1,00,000 Indian villages. The program is an initiative to remove the big gender difference in India's internet usage. It is focused at bringing digital literacy among women in rural areas of the country.
The Internet Saathi initiative is aimed to make village women more aware of internet usage and benefits. According to Boston Consulting Group's report, 98% of internet users in Rural India and 79% in cities are men. Through this program, Google and Tata Trust are trying to balance this percentage.
About Internet Saathi Initiative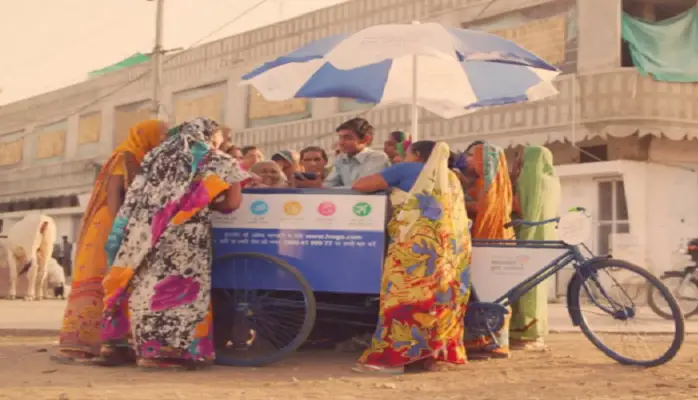 The program aims to deliver digital literacy to women in Indian villages. Initially covering 5 states, the Internet Saathi was started in 2015, and further expanded in 2016.
Now, the Internet Saathi initiative has been expanded to 1,00,000 villages. Under their agreement, Google is providing devices and training material, while Tata Trust is overseeing the training of Internet Saathis, who go from village to village, spreading digital literacy.
Current progress of Internet Saathi
With rapid expansion, the Internet Saathi initiative is now touching 1,00,000 villages with over 25,000 certified trainers. The program has also covered around 8,000 villages in and around Haryana and Bihar. Google also aims to cover 2,00,000 more villages in the near future.
According to Marketing research company, IPSOS, more than 30% of women who benefitted from the initiative have realized internet's use to improve their financial conditions. Also, about 90% benefiting women have agreed that they could understand internet better after the Internet Sarthi program. This is a positive sign for the program and is a step towards Digital India.
Sapna Chadha, Director Marketing, South East Asia, and India at Google said, "We're delighted with the progress we have made with the Internet Saathi model, and it is remarkable to see the passion of these women learning about the Internet, not just for their own needs but for their families, kids and their communities."