Google has updated its Translate app by bringing several new features in India. Now, users can do offline translations and instant visual translation in seven more Indian languages, voice translation and conversation mode in two more languages: Bengali and Tamil. All these features have already been available in Hindi.
Google has been updating the translate app to work better for more Indian languages. Earlier, it had already launched the voice input for additional eight Indian languages. Now, with this update, all these features are now available for more languages on both Android and iOS.
Offline Translation in seven more Indian languages
Firstly, offline translation support to seven more Indian languages. With the latest update, users in Bengali, Gujarati, Kannada, Marathi, Tamil, Telugu, and Urdu can now do offline translations. The offline translation was already available for Hindi.
To use the feature, you will have to download the language pack of the language you want to use when you are on Wi-Fi and then use the pack when you are on the go. English is automatically embedded in all language packs, so you can start translating offline between English and your language straight away.
Instantly translate with Word Lens
Google has also launched instant visual translation for above-mentioned seven Indian languages. So, you can now translate signs or menus from English to Bengali, Gujarati, Kannada, Marathi, Tamil, Telugu, and Urdu, in addition to Hindi.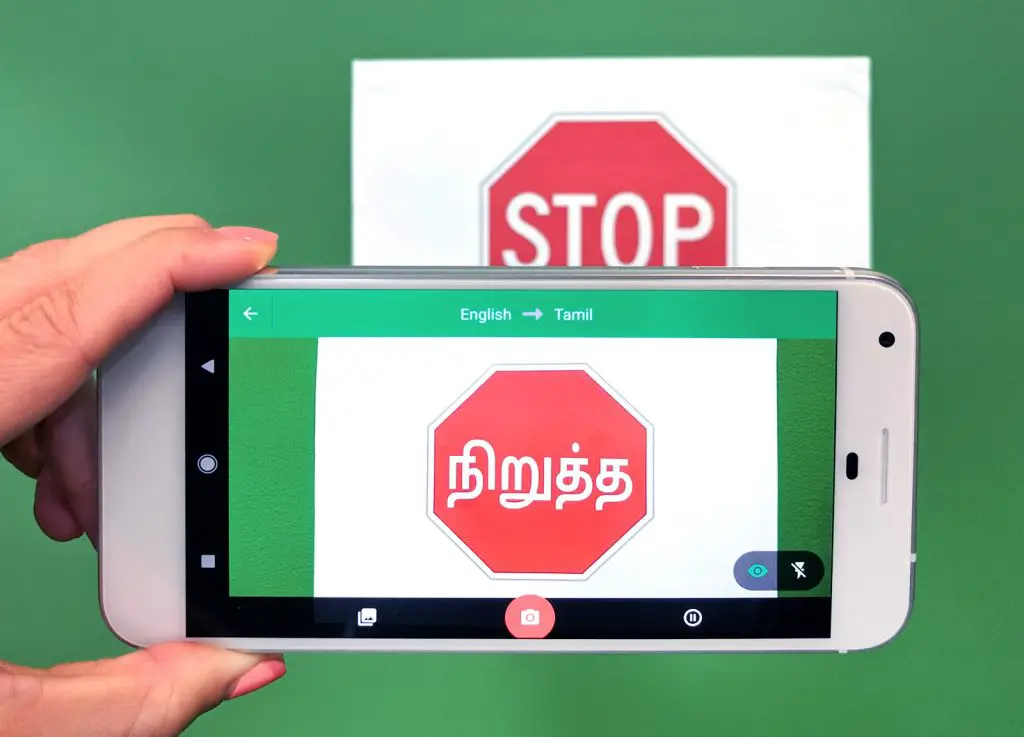 Earlier, the Translate app used camera mode to click a photo of English text and get a translation for it. Now, you instantly translate text using your camera with word lens. Word Lens is powered by machine learning and uses computer vision to differentiate between letters on an image.
To get started with this, open the Translate app, point your camera at an English text, and you will see the translated text in your language on your screen. Also, you need to download a translation file first, as Word Lens works offline.
Conversation Mode in Bengali or Tamil (and Hindi)
The update also adds conversation mode in two more languages – Bengali and Tamil. It was already available in Hindi. The feature lets you have a conversation with someone by talking to the Google Translate app. You will have to tap the mic to start speaking in any of these languages, then tap the mic again, and the Google Translate app will automatically recognize which language is being spoken.
Voice Translation in nine Indian languages
Finally, Voice Translation has come to eight additional languages- Bengali, Gujarati, Kannada, Malayalam, Marathi, Tamil, Telugu, Urdu, and Tamil. So, if you're on the go and need to type with your voice, open the Translate app, select your language on the left side of the screen, and tap the microphone to start talking.
Download Google Translate for Android and iOS.