The Google event from yesterday had many other surprises other than the new Pixel phones. At the event, Google also introduced the Pixelbook, Google Home Mini, Google Home Max, Daydream View VR headset, the Pixel buds, and Google Clips.
While Daydream View is a more refined form of the previous Daydream VR headset, the Pixel buds and Google Clips are new products. Pixel buds are wireless earphones with Google Assistant and are still in the refinement phase. Google Clips, on the other hand, is a small AI enabled camera that captures your special moments for you. As mentioned earlier, Google also launched the Pixel 2, Pixel 2 XL, Pixelbook, Google Home Mini and Google Home Max.
Pixel Buds
Starting with the Pixel buds, these tiny wireless earphones from Google are powerful and sleek at the same time. These can be taken as Google's answer to Apple AirPods. The Pixel buds come with a neckband design so they're not completely wireless, and due to this, you also have a lesser chances of losing them.
The Pixel buds offer up to 5 hours of continuous use and come with a touch sensor embedded in the right earbud, using which, you can play/pause music and control the volume. Unfortunately, there is no command for skipping tracks for now. Pixel buds also use Google Assistant and Translate audio in an innovative manner.
You can directly talk or listen to into your Pixel buds and they will translate around 40 languages for you on the go. Also, these come with a magnetic charging case which allows you to carry and charge your Pixel buds easily. The Pixel Buds come in White, Grey, and Black colours but will not be available in India as of now.
Google Daydream View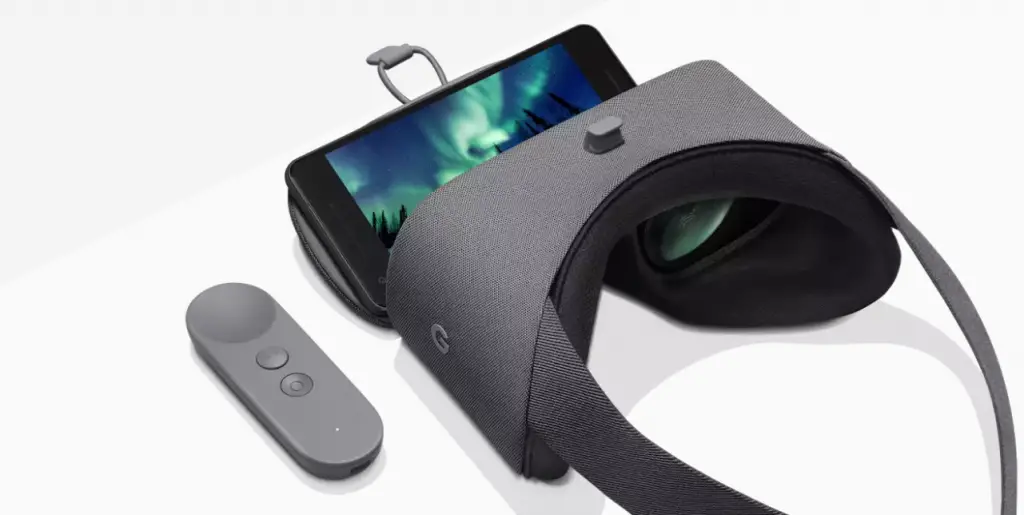 Before talking about Daydream, let us give you an idea about it. The Google Daydream is a virtual reality headset with a remote control that connects to your Daydream enabled smartphones. So far, only select smartphones including the Pixel, Samsung Galaxy Note 8, S8, the Asus ZenFone AR, and Motorola Z series are some devices compatible with Daydream.
With the new Daydream View, Google has made some functional as well as aesthetic changes. To begin with, the new Daydream view is made of softer and more breathable fabric for a premium feel. It offers a dedicated strap outside the headset to place the remote, which makes it more accessible. Also, the new Daydream View has a removable top strap for more stability.
While these are some comfort-based changes, the new view also comes with 10 to 15 degrees wider view lenses than the previous one. The new Daydream View will cost $99 (Rs. 6,400) and you can sign up to know its availability here.
Google Clips
https://www.youtube.com/watch?v=JXh1yyvXpwo
The last thing we will be talking about here is the Google Clips. It is a tiny and portable Artificial Intelligence backed camera from Google. The company says that this is for really suitable for parents who want to click pictures of their children and pets and have a good time with them at the same time.
You can simply place the Google Clips camera in your living room, turn it on by twisting the lens, and get along with your family. The AI backed Clips recognises you and your family so it does not keep recording unnecessarily. To avoid any privacy breach, Google Clips only captures soundless videos.
Also, an LED keeps blinking when the recording is on. In terms of specifications, Google Clips features a 12MP camera with a 130-degree field-of-view. The camera can record continuously for 3 hours and pairs with your smartphone to send the images and videos to you directly. It comes with 16GB onboard storage and keeps all your data offline and encrypted all the time.