JioPhone has been the most talked about feature phone recently. Millions of people have booked the phone after its launch in August. However, now based on a recent report, Reliance Jio has stopped the production of the JioPhone and is planning to bring out an Android-based JioPhone.
According to a report published by FactorDaily, Reliance Jio is in negotiations with Google to bring down the royalty for Android. The company has already stopped the production of the JioPhone which currently runs on KaiOS which is a fork of Firefox OS.
Although everything seems good with the JioPhone and its KaiOS, still the lack of some popular apps might be haunting the company. JioPhone only came with Jio suite of apps. The report citing some unnamed sources from the company states,
"There are not enough apps compatible with KaiOS but people are working on developing special versions for the JioPhone."
On the other hand, other incumbent operators like Airtel and Vodafone are partnering with the smartphone brands to launch affordable 4G smartphones. Airtel has recently partnered with Celkon and launched a 4G smartphone at an effective price of Rs. 1,349. Airtel and Karbonn have also partnered to bring a 4G smartphone Karbonn A40 Indian at an effective price of Rs. 1,399.
Vodafone has also entered the ultra-affordable 4G smartphone market in India in partnership with Micromax. The Indian smartphone maker company has launched the Bharat 2 Ultra Android smartphone in collaboration with Vodafone. The phone is effectively priced at Rs. 999.
These cheap and affordable smartphones by rival telecom operators expectedly pushed Jio to launch its own Android smartphone. Moreover, Jio must be looking forward to making the JioPhone more consumer-friendly by bringing popular apps like WhatsApp. The new Android-based JioPhone will likely to feature Android Go, a slimmed down version of Android 8.0 Oreo for entry-level smartphones.
JioPhone features
The feature phone which supports 4G VoLTE runs on Kai OS which is based on Firefox OS. JioPhone comes preloaded with Jio apps like JioCinema, JioTV, JioMusic, and JioXpressNews. These apps are preinstalled on the JioPhone along with instant messaging and social networking apps.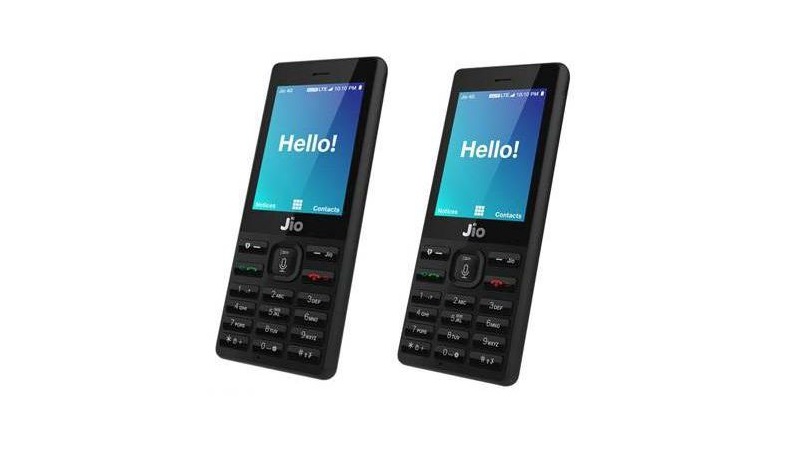 The JioPhone received a record 6 million pre-orders in the month of August when it was launched. Reliance Jio is yet to deliver all those pre-booked devices and also planning to resume the pre-booking very soon.
As of now, there is no confirmed information about the pricing of the new Android-based JioPhone as Reliance Jio is yet to officially confirm this new version of JioPhone.