The Government of India has recently introduced the UMANG (Unified Mobile Application for New-age Governance) app, an initiative to promote e-governance. The mobile app with support for 12 regional languages along with English, is meant for availing the government services directly from your mobile phone.
The UMANG app was launched by Prime Minister Narendra Modi at the 5th Global Conference on Cyberspace earlier this month. You can avail many services of government including EPFO, PAN, or NPS details, Passport services, GST and Income Tax filing, Crop Insurance and many other services using the app. Also, you can pay your bills, check CBSE results as well.
How to get started with UMANG
First of all, download and install the UMANG app from Play Store or App Store. Now, register with your mobile number, and an OTP will be sent to your mobile number to get registered. After that, create an m-PIN of 4 digits for the UMANG app.
Next, you will be asked to enter your Aadhaar number, which you may also skip. Finally, your profile on UMANG is created and you can access the services and also edit the profile any time later.
Services Available on UMANG app
The app provides services from 43 Government departments with access to more than 150 services. Check out the main services offered by UMANG here: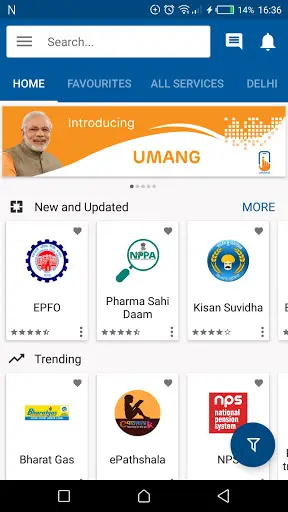 Bharat Bill Pay
Under this category, you can pay your bills within the app. You can pay your Broadband or landline bill, electricity bill, gas bill, water bill, postpaid phone bill or even recharge your cable TV.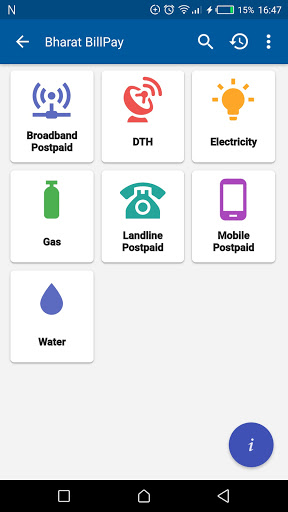 At the moment, all the service providers are not registered with UMANG. So, for the broadband bill, there are options for Connect Broadband and Tikona. For cable TV, you have options for Dish TV, Sun Direct TV, and Tata Sky.
Similarly, for the electricity bill, there are options for various electricity boards and you have to choose yours among 32 billers available. For, gas bill there are 9 billers from various states. You can pay your BSNL or MTNL landline bill. Lastly, you can pay your postpaid phone bill if you are using Aircel, BSNL, Idea or Vodafone connection.
It is to be noted that there is no payment gateway integrated into the app and choosing the payment option will redirect to the phone's browser where you can pay by debit/credit card or net banking.
Gas Booking
You can order a refill for your Bharat, HP or Indane Gas at your home using the UMANG app. Also, you check your Refill history and DBC request as well.
Scholarship and Examination information for Students
It provides services from Central Board for Secondary Education such as 10th or 12th class results, school locator and exam center locator. The result of JEE (Joint Entrance Exam) for various engineering colleges including IITs, can also be checked here.
Moreover, there is national scholarship portal category for students as well. It provides information about various government scholarships and you can check the eligibility also.
My PAN
Under this category, you can do certain things regarding PAN card such as apply for a new PAN card, locate nearest centers and search for any queries related to PAN card.
Pradhan Mantri Kaushal Vikas Yojana
Under this scheme, the Government offers job training under many categories to individuals. So, from the UMANG app, you can register for the scheme, view you status if already registered, locate training centers and search for a professional.
Pharma Sahi Daam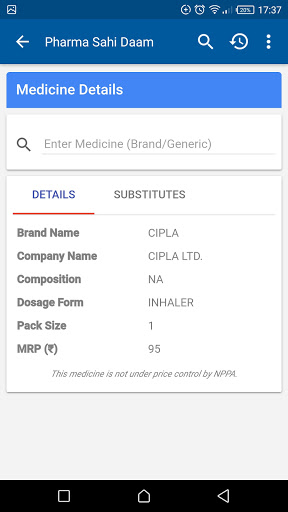 Under this category, you can check the right MRP of any medicine of any brand. To use this, search for a medicine name or brand name and it will show you the right price for that medicine.
Online Registration System
This category is for e-hospital services. Under this, you can book an appointment with doctors, check blood availability, and also view your lab reports.
Passport Seva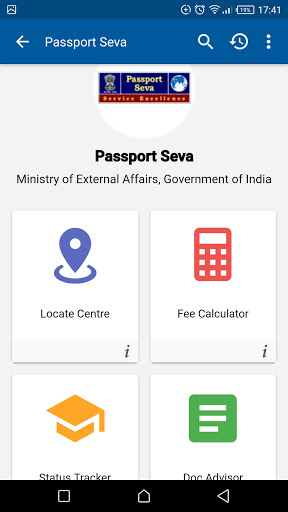 So, from now on no need to visit passport centers for small enquiries. UMANG app offers passport services like locate the center, fee calculator, status tracker, and also allows you to check appointment availability.
Other Features
Apart from above-mentioned features, there is a lot more you can do on the UMANG app. For example, you can pay your income tax, check soil health card for farmers, Kisan Suvidha for farmer's welfare, check application status for Pradhan Mantri Awas Yojana, check pension details etc.
The app offers state-specific services as well. Such as, there is OJAS (Online Job Application System) from Government of Gujarat, revenue and disaster management from Haryana government, and much more.