Expanding its portfolio of apps optimized for India, Google today announced the launch of Google Assistant for JioPhone. Along with this, the search giant also launch Go version of Google apps which are optimized to run on low-end and entry-level smartphones. These Go apps were launched alongside Android Oreo Go, an optimized version of Android Oreo for entry-level smartphones.
Earlier, Google took the wraps off Android Oreo Go which is being made available to all Android OEM partners. Light on storage and resources, Android Go should help companies launch improved versions of Android smartphones aimed at the entry-level. With the recent wave of affordable 4G VoLTE smartphones in India, the Android Go announcement can be a gamechanger.
Google Assistant for JioPhone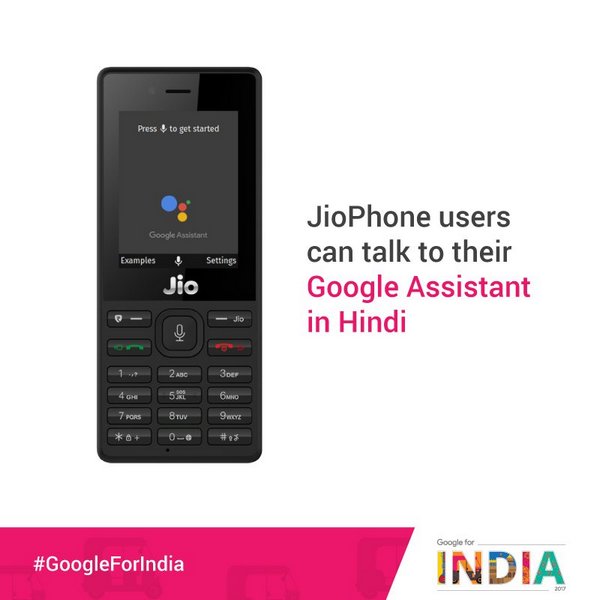 Google has launched a special Google Assistant for Reliance Jio's JioPhone. The app will be available in English and Hindi. Users will be able to give commands in English and Hindi and the Assistant can help the user to make phone calls, text, play music and videos, navigate and search the internet, and access other apps and services.
Android Go apps, built for India
Google Go – 5MB in size, 40% in data savings
Stressing that its new Go branded apps and Oreo launch is built for India, Google announced the availability of several of its famous apps. Apps like Google Go, Files Go, YouTube Go, Gmail Go and more are very lightweight and optimized to save data – Google claims that users can save up to 40% data in Google Go compared to the full version of the app.
Google has said that Google Go is fast even on entry level devices and spotty connections, making discovering, sharing and finding content easier and more reliable.
Further, Google has highlighted features such as Google Go's tap-first user interface which will allow users to express themselves, the second feature is its size and data consumption and the final feature is the ability to easily switch and see answers in another language
Files Go, a smart storage manager and data transfer app
Similarly, apps like Files Go can be used for identifying and deleting files which take up a lot of storage. It was launched a couple of weeks ago, allowing users to manage their storage and also transfer files without an internet connection. Google has said that in its initial testing over the last month, an average user was able to save 1GB of space.
YouTube Go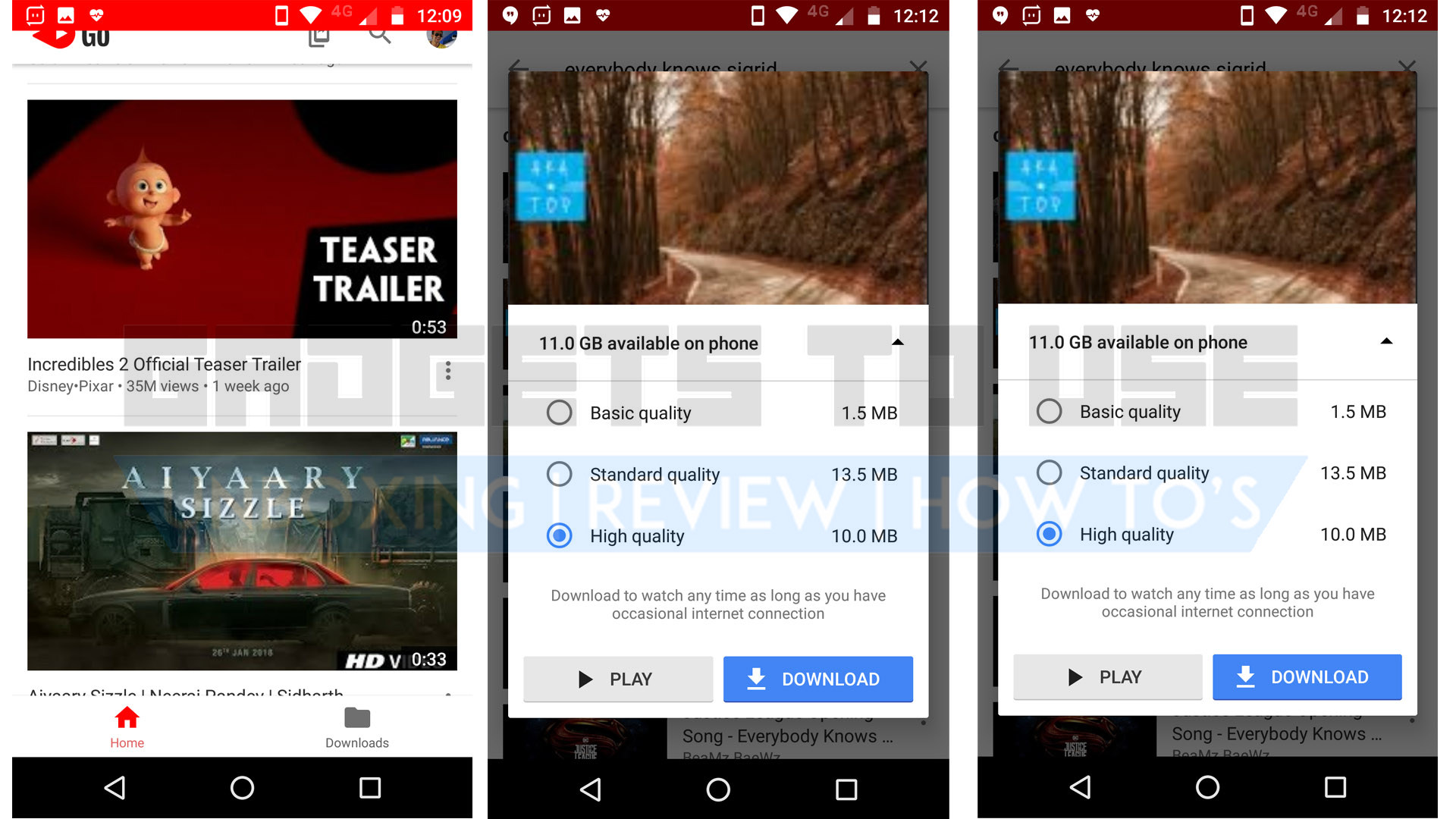 Announced earlier this year, YouTube Go is an optimized and lightweight version of the main YouTube app. Using YouTube Go, users can download and share YouTube videos to save on data. The main feature of YouTube Go is the ability to save offline videos, allowing users to watch them even when they do not have access to an internet connection.