Leading smartphone chip maker Qualcomm today unveiled its latest flagship processor, the Snapdragon 845. It is an octa-core processor with 64-bit CPU architecture, AI and Machine Learning capabilities, optimized for an immersive experience.
The Qualcomm Snapdragon 845 processor is fabricated to enhance your VR experience. With improved GPU and ISP, you can now record 4K videos at 60fps. Along with these enhancements, you also get faster charging and higher clock speed with download speeds touching 1.2Gbps. Companies like Xiaomi and Samsung will be featuring the Snapdragon 845 chipset in their next flagships.
Here is everything new about Qualcomm's latest offering.
Qualcomm Snapdragon 845 features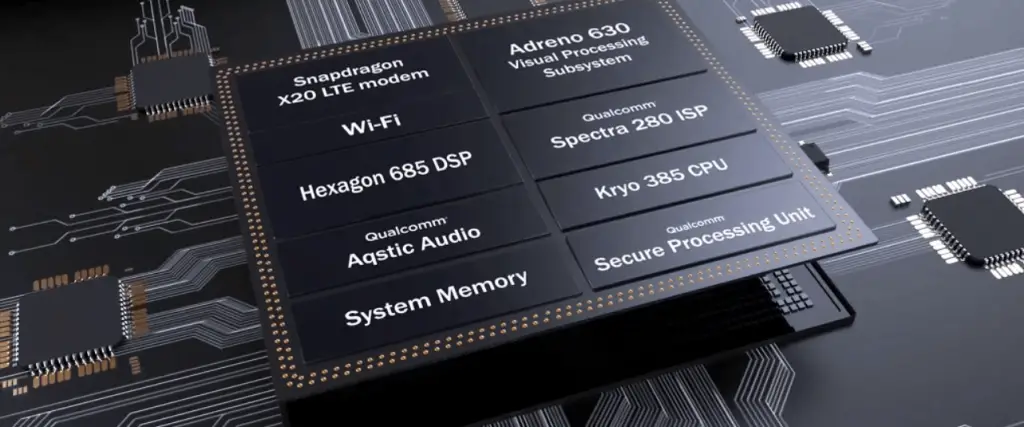 Starting with the clock speed, the Snapdragon 845 processor is clocked at a maximum of 2.8GHz with 8 Kryo 385 cores. Not only the higher speed, but Qualcomm's latest flagship also supports QuickCharge 4+, which means it can charge up to 50% battery in just 15 minutes.
Coming to Artificial Intelligence and Extended Reality, the processor manages to pack a punch here. With Room-Scale 6-DoF with Simultaneous Localization and Mapping (SLAM), the Snapdragon 845 supports immersive and advanced VR. The chipset also packs the 3rd Generation Qualcomm® Hexagon™ 685 DSP, which results in enhanced photography, processing, and AI applications.
Graphics in the chip are handled by the new Adreno 630 Visual Processing Subsystem, which also comes with AI support, hence helping your device understand and optimize itself as per your usage.
Security and the new X20 LTE Modem
Qualcomm has kept a special emphasis on security with the Snapdragon 845 processor. The chipset stores your biometrics locally in isolation. Thanks to the AI backed processor, your precious data remains offline and safe on your device.
With safety being taken care of, the company has also added the new X20 LTE modem to this processor. With this modem, you can experience gigabit networking speeds. With added flexibility, the platform is open for more operators to offer high-speed internet connectivity.