Microsoft had launched its launcher last year for Android smartphones which has now been updated with lots of new features in the Beta version. The Microsoft Launcher version v4.6 comes with Cortana support, and it works exactly like the Cortana app for Android. You can do all the necessary tasks which you do on your Android Assistant.
Cortana Integration is only one of the features which Microsoft has added into the beta version of the app. There is a new way of sharing the Microsoft Launcher, using the NFC or via QR code. Additionally, the app now comes with Arabic language support with RTL ability.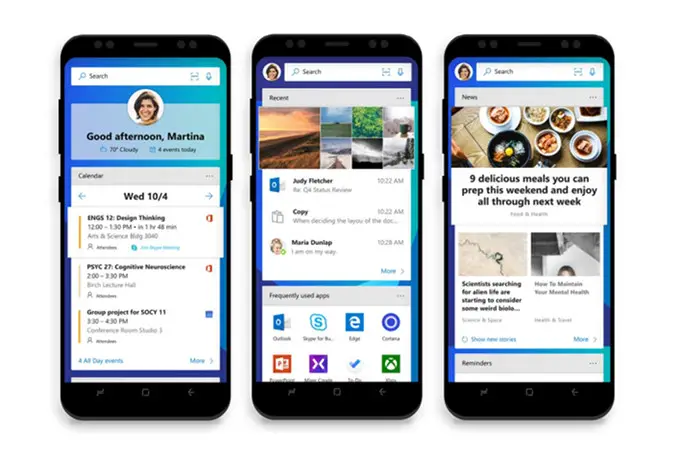 You will get all the Cortana capabilities which Microsoft added to the Android version of the Cortana app. You can schedule meetings or change the wallpaper by using voice commands. You can also ask Cortana to read the headlines or continue the tasks on PC. Microsoft is now very punctual in providing the updates to its Android app suite, including apps like Cortana.
These features are currently only available on the latest Beta version of the Microsoft Launcher. So, you need to install the Microsoft launcher and have to apply to become a beta tester which might take 24 days or so. To download the Microsoft Launcher from Google Play store, you need to click here.