Google Assistant has been updated to include Hindi language support, and the new feature is rolling out to smartphones running Android 6.0 Marshmallow and above. There were some hints which Google has dropped in January that the Hindi language has been enabled on the Google Assistant. Google Allo has also been updated to include a native Hindi Assistant.
In addition to the above, Google also launched a JioPhone version of Android Assistant which support Hindi and English languages.
How to get Google Assistant in Hindi
To get the Hindi language on your smartphone right now, go to Settings on your smartphone and change the default language to Hindi. Now, you need to update the Google app to the latest version. The Hindi language support for the Android Assistant is a server-side update which might take a little time to reach your smartphone.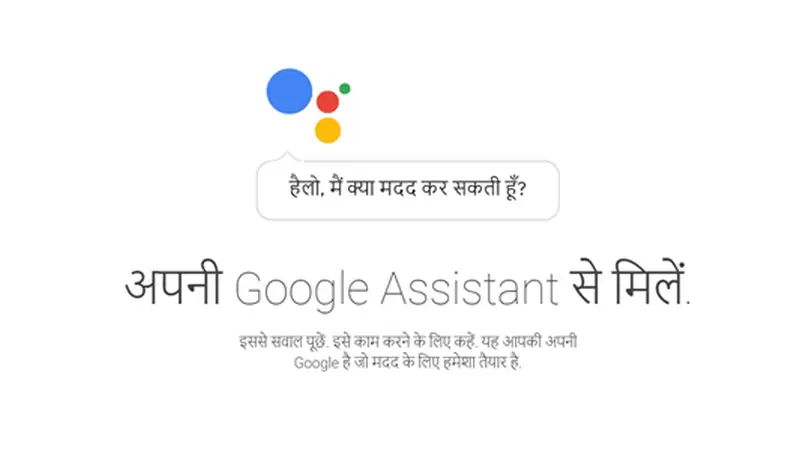 With the Hindi language support, Google has made the competition tough for the Amazon Alexa and Apple's Siri because these assistants still don't support Hindi yet.
This native language support made the Google Assistant available to all those Indians who will don't speak or understand English. The Hindi commands which you can use the Google Assistants are like "Cricket ka score kya hai?", also, you can set reminders by saying "Kal subah mujhe saat baje jagaao" to set the alarm for 7 AM.
Purvi Shah, Technical Program Manager, Google Assistant said,
"The Google Assistant is truly Indian, it's your helpful dost that speaks our language and understands the things you care about, from finding biryani recipes, to pulling up the latest cricket score, or finding directions to the nearest ATM. In order to make it even more useful to Indians over time, developers and businesses can now build Actions for the Hindi Assistant through the developer platform Actions on Google. Once an action is built, you can just say 'Ok Google, talk to' and access the service or content straight through your Google Assistant."