Google has released a new app which Google was talking about so long. The Google Tasks app is now official on the Google Play Store and App store to download for free. The tasks has been completely overhauled and the user interface is completely new. It can also be accessed on the web in a browser even if you do not have the Gmail app.
Google has added this new app to the Google's G Suite support page where it explains the features of the new Google Tasks app. The web version of the tasks will be integrated into the Gmail or it can be accessed via tasks.google.com but it is not yet working.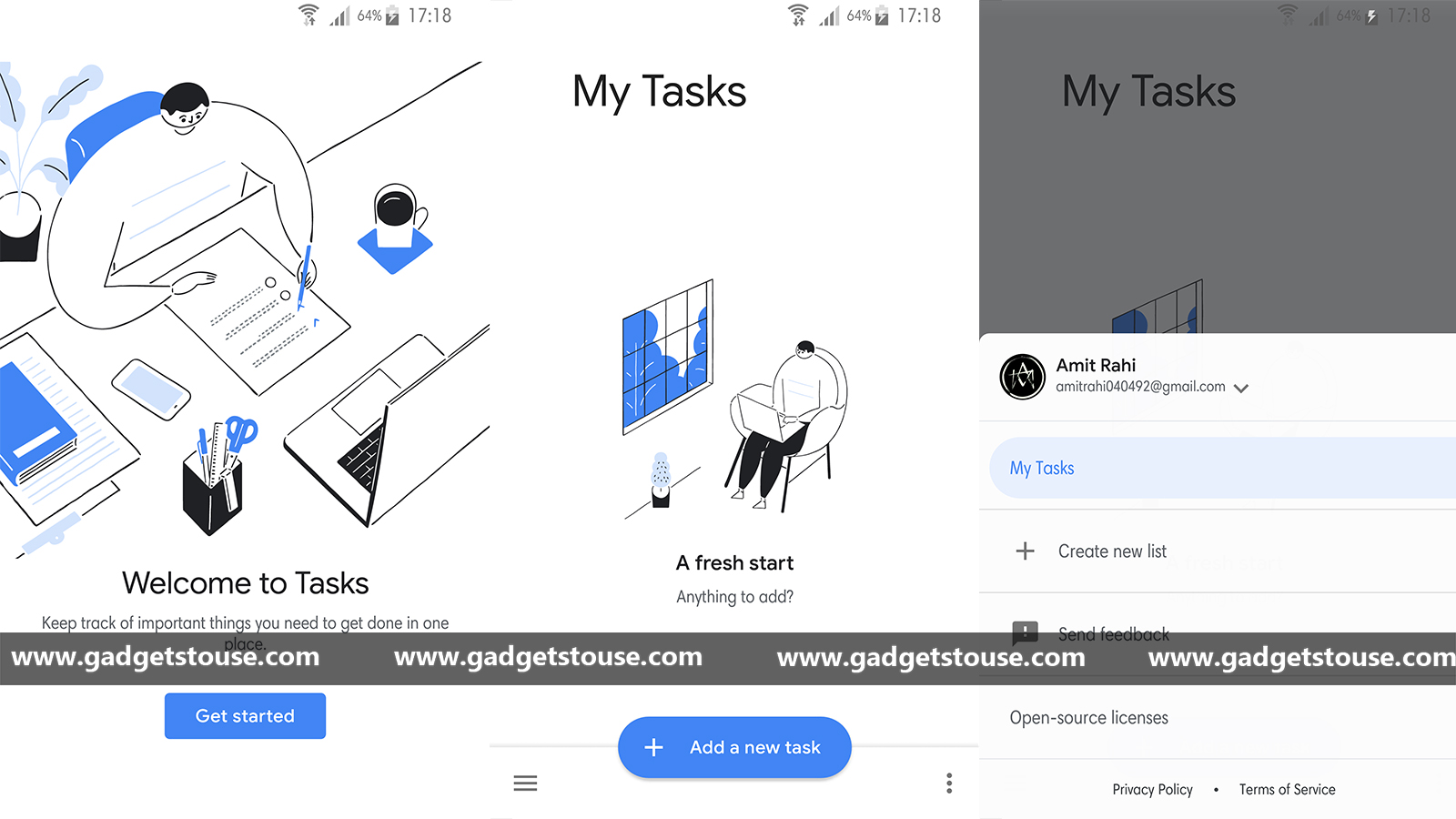 The Android app is available to everyone for free but it shows the completed tasks from the previous years which proved that this app is an overhauled service and not a new one. A new user interface implementation got our eye that the hamburger menu button and the three-dot menu button is placed at the bottom of the screen with "Add new task" button.
Tasks can be assigned to the app using a due date and description, you can also add subtasks to create a more complex to-do job. You cannot set a specific reminder time which is a new thing to see on a to-do app. You will also be able to create new tasks by dragging and dropping the email into the app but it doesn't work right now. Download the app if you want to try it, the app is currently available on the Google Play Store and App store for iPhones.