These days most of the smartphones in India come with dual SIM and 4G VoLTE support. But it is to be noted that there are only a few smartphones that support dual VoLTE. It means on most of the smartphones if you are using two SIM cards, you will only be able to make use of one 4G network at a time and the other will be on 2G or 3G.
In India, after the entry of Reliance Jio, there has been a surge in the number of 4G network users. Also, most of the users use Reliance Jio SIM as their second number. But, since the Jio SIM works only on 4G VoLTE networks, it becomes inactive when you use any other SIM on 4G. This is the case for most of the smartphones available in India. That why we need Dual SIM Dual VoLTE phones.
What is Dual SIM Dual VoLTE?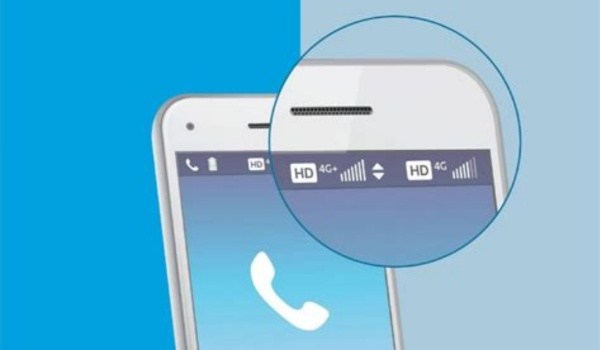 The dual SIM dual VoLTE phones will allow you to keep HD Calls active on both the SIM cards. Thus, you don't need to worry about your Jio number being inactive or the other SIM being switched to the 2G or 3G network. This will enhance your calling experience while giving you the freedom to choose data or call on both 4G VoLTE enabled and any other SIM card.
Why Dual SIM Dual VoLTE?
As mentioned above, if you have two SIM cards on your phone and one is Jio and the other is non-Jio. When you run 4G LTE on the non-Jio SIM card, the Jio SIM's network will automatically vanish, as it supports only 4G LTE and you are allowing that to the other SIM. That's because your phone can connect only one SIM to 4G LTE network at a time.
If we talk about benefits, the Dual SIM Dual VoLTE support on the smartphone will give you the freedom to choose any SIM card for data and calling. Also, as we already know 4G VoLTE (Voice over LTE) is not only related to data and it also offers better call quality (HD or Ultra HD), which you can enjoy on both SIM cards simultaneously.
VoLTE has up to three times more voice and data capacity than 3G and up to six times more than 2G networks.
Chipsets supporting dual SIM dual VoLTE
The next generation chipsets will, however, resolve this issue for most of the smartphones. Qualcomm, the leading chipmaker had a couple of functional prototypes to demonstrate the technology by making HD calls using both SIM cards without switching LTE networks. It has even tested the feature with Jio and Airtel VoLTE SIM cards in India.
Qualcomm has been testing its dual SIM dual VoLTE technology on Snapdragon 660 mobile platform. Apart from that, Qualcomm Snapdragon 636 mobile platform also supports Dual SIM Dual Volte. Huawei's Kirin 970 and MediaTek's Helio P60 also supports Dual SIM Dual VoLTE feature. MediaTek has also announced MT6739 which is a chipset for budget phones and it supports Dual VoLTE dual Standby.
Dual SIM dual VoLTE phones in India
Despite chipmakers working on Dual SIM dual VoLTE technology, there are only a few phones in India that come with this feature. These phones can keep two 4G or 4G VoLTE SIM cards active on your phone simultaneously. Some of these phones are already available in India.
Some of these phones are- Asus Zenfone Max Pro M1, OnePlus 6, Nokia 7 Plus, Oppo F7, Honor View 10, Huawei P20 Pro, Realme 1, Honor 10, and Redmi Note 5 Pro.
It is to be noted here that the dual VoLTE support cannot be added to your phone via an OTA update. You will need to buy one the phones mentioned above in order to enjoy the Dual SIM Dual VoLTE functionality.
India and China are the biggest dual SIM markets and that's where this Dual SIM Dual VoLTE technology is going to be most relevant. By the end of this year, we can expect dual SIM dual VoLTE support to be coming in more smartphones in India.