Apple released the iOS 12 for the iPhones and iPads couple of days back, and it is available to download on almost every compatible iPhone right now. So, if you have any questions about the new iOS 12 and want to know everything before upgrading your iPhone to iOS 12, then you landed on the right page. You will get to know about all the features of the iOS 12 with the compatibility and how you can install it on your iPhone.
iOS 12 Features
Performance
Apple built the iOS 12 for performance and speed over the iPhone's interface and features. According to Apple, the swipe to the camera from the lock screen is almost 70 percent faster than before. Also, the keyboard pops up nearly 50 percent faster than back in the iOS 11.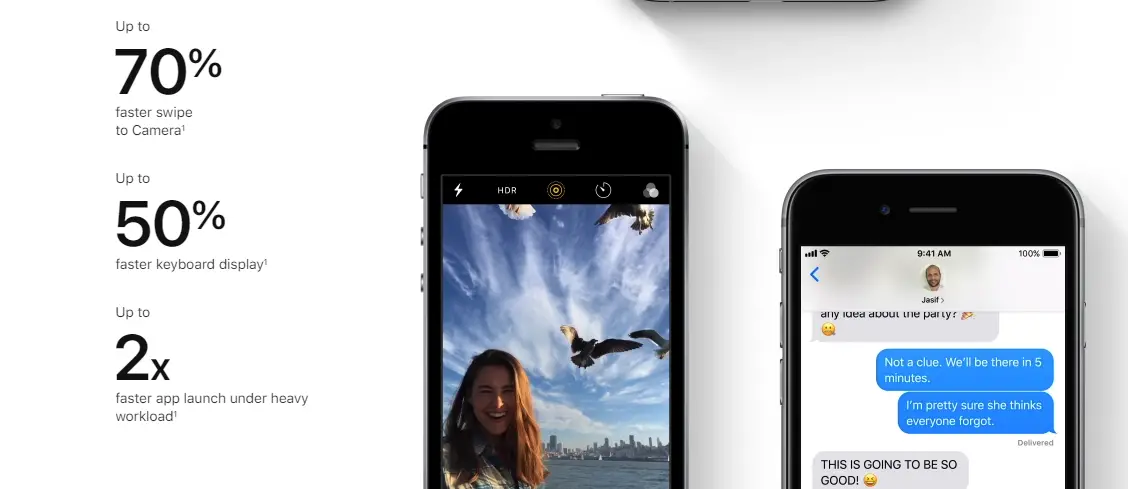 The app launch time has been reduced; the apps will launch almost twice as faster than the iOS 11 even under heavy workload. The animations like the unlock animations and app launch animations have been changed a bit which gives a feel of a faster iPhone.
FaceTime with 32 People
FaceTime has been upgraded in the iOS 12 (coming later this year) which let users do audio and video call to up to 32 people at once. The video call will be done in tile mode, and the tile of the person talking will get more significant automatically, so all the tiles fit perfectly.

You can start Group FaceTime from the group thread directly in the iMessage app, or you can also join an active group Facetime anytime. This feature is not available right now on all the devices, but Apple will release this feature this year.
Memoji: Personlzlised Animoji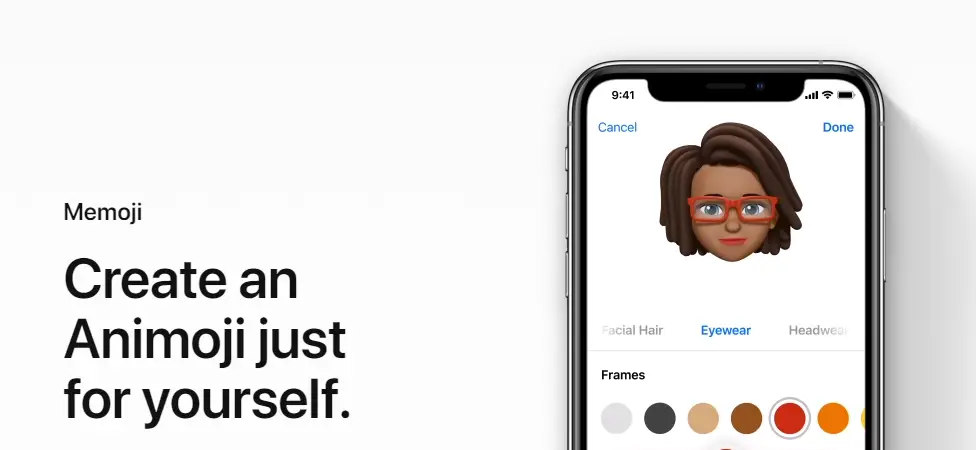 You have played with Animoji's and now its time to create your own personalized Animojis called Memoji. You can easily create from tons of options and attributes available on the iOS 12. You can also use them in Message and FaceTime app just like you use Animojis. There are four more Animoji's Apple added in iOS 12; Koala, Tiger, Ghost, and Trex.
Augmented Reality
Apple has upgraded the Augmented reality in iOS 12 which brings the performance as well as some new features. Apple also launched a new SDK for the developers to build some new apps around the latest ARKit 2.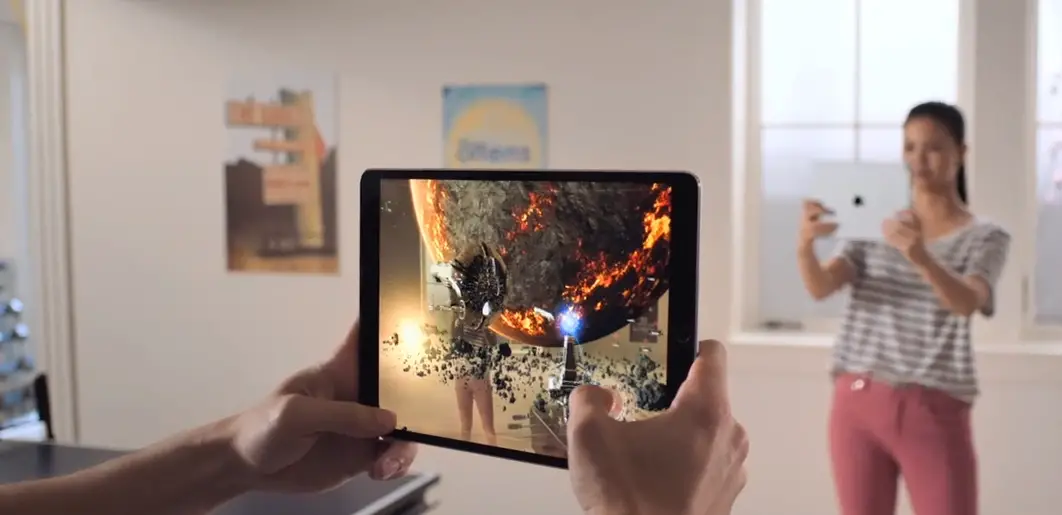 Apple added a new stock app called Measure which measures the length of anything in real time via camera and AR. There will be more AR related apps which will provide you with more AR features; there will be some games too!
Screen Time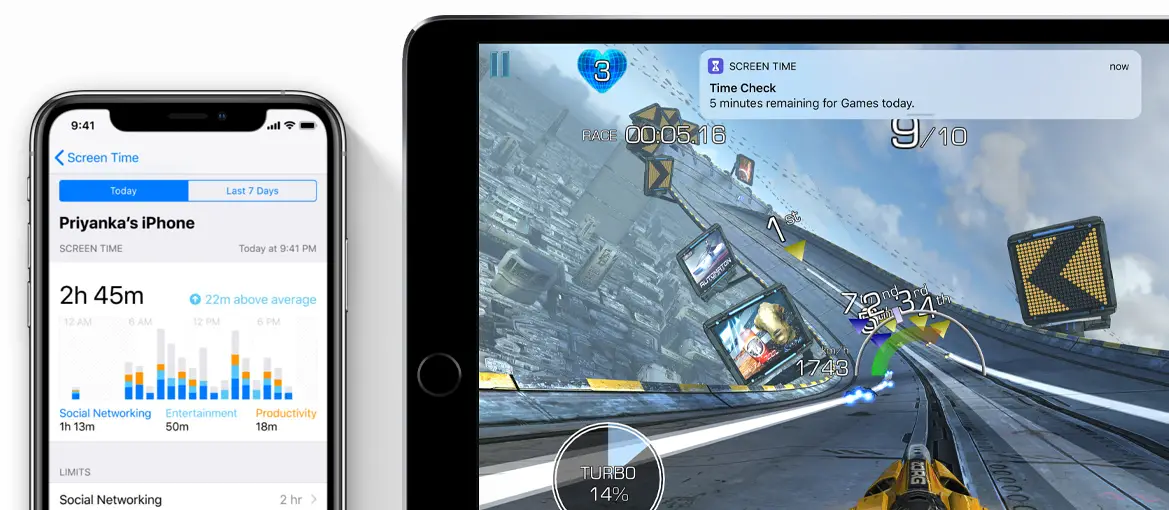 Screen Time is a new feature which keeps track of the apps using time every time you use any app on your iPhone. The Screen Time feature is available in Settings which will help you to choose how much time you should provide for any particular app. The Screen Time will notify you if you cross the set time.
Siri has been upgraded
Siri has been updated with some new features as it will now pair your daily routines and will suggest them when you need them. You will get that notification right on our lock screen so you won't ignore them in your busy schedule. You can also add some customized Siri shortcuts which will help you do some task by voice command.

And much more features have been added to the iOS 12 which Apple has upgraded like the Apple Books, Stocks app, Voice Memo and battery info has been redesigned.
Apple iOS 12 Compatibility
Apple iOS 12 is available to all the iPhones which are already running the iOS 11; this includes iPhone 5s and newer iPhones all the way up to iPhone Xs and iPhone Xr. The iPad Mini 2 and newer iOS tablets are compatible to the iOS 12 all the way up to 12.9 inch iPad Pro. Coming to the iPod, only the iPod Touch 6th generation is compatible for the iOS 12 update.
How to get the iOS 12 update on supported iPhone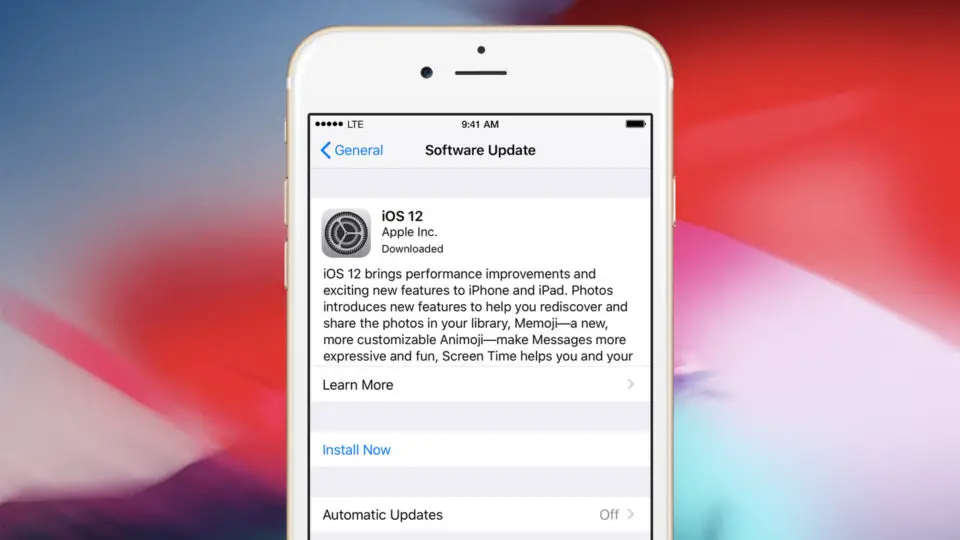 To get the new iOS 12 update, you only need to unlock your iPhone and go to Settings > General > System Update. You will see a new iOS 12 updates ready to download and install on your iPhone. Downloading the latest update via Wi-Fi is recommended because the update package is going to be massive.
Wrapping up
Apple released this iOS 12 updates to all the device which are running the iOS 11 which is great because even the iPhone 5s is getting the latest update. The iOS 12 comes with significant improvements when it comes to the users health and well being.
Stay tuned to GadgetsToUse for more iOS 12 articles and don't forget to follow us on social media.