Asus has released the Android 10 update for its flagship smartphones and Zenfone 5Z is one of those smartphones. Asus has kept the new interface as vanilla as possible, its still ZenUI but the user interface is pure stock Android. Asus removed some of the unuseful apps and features which no one (including me) been using.
User Interface
Asus ZenUI 6 update is based on Android 10 and as I mentioned before, it comes with a stock Android user interface. The launcher is a bit ZenUI-ish but other than that; the notification panel, lock screen, and even settings are stock Android. The launcher got the same features and settings as before and if you are looking for new wallpaper then sorry to inform you that there are none.
Features
Asus has removed some of the most unused features from the OS and made it sleeker than before. These removed features include features like Page Marker, ZeniMoji, Selfie Master, Beauty Live, Kids Mode, Easy Mode, AI charging, WebStorage, Go2Pay, and Yandex cloud. If you happen to use any of these features then you have to find an alternative to these on the Android 10 update.
Performance
The performance was no bar on the Zenfone 5Z, been using this smartphone for over a year and I never experienced any need for more performance. If you believe in numbers then here are the AnTuTu benchmark scores from Android 9 and then Android 10. You can clearly see the performance spike, the Snapdragon 845 is really outdoing itself on the Asus Zenfone 5z.
Battery Endurance
Asus Zenfone 5Z comes with a 3300mAh battery which is enough for a full day of backup. Asus also provided some optimization called Power Master which takes care of any rogue app draining the battery. The charging speed is also good, nothing to complain about in this part. When it comes to battery, I experienced nothing new, everything is working fine as before.
New Features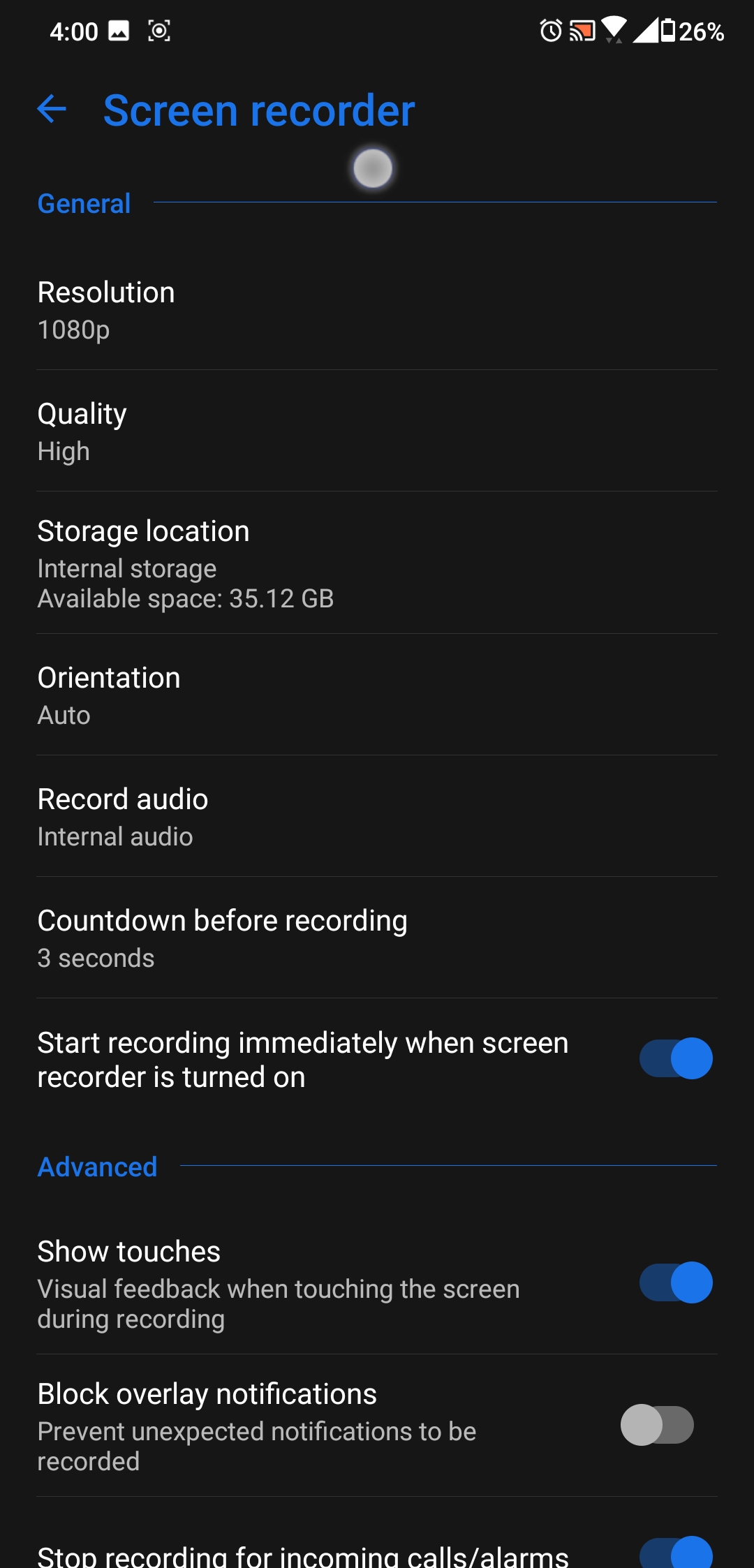 Asus added some small but useful features which we all wanted and finally got with the Android 10 update. The Android 10 update comes with those small features. One of those features is the screen recording feature, this feature wasn't available before, you had to download a third-party app before to record the screen.
Wrapping up
The Android 10 update for Zenfone 5Z from Asus is sure better in all aspects including performance. Asus also provided the update really quick even before 2020 which is really amazing. There is almost no room in this update for any improvements. Except for some random app crashes when you resume it from sleep but I think it because the app is not optimized for Android 10.