Over time, mid-range smartphones have evolved enough to offer tons of video features, including support for 4K resolution, higher frame rates, slo-mo, and whatnot. However, the majority of them still don't come with native video stabilization techniques.
For starters, while factors like pixels, bitrate, and fps heavily influence a video's quality, it's the stabilization that determines its ultimate usability. No matter how good is your phone's camera, if you're recording while running, jogging or in a moving vehicle, the video is surely going to suffer from lack of stability. In that case, you may end up recording a clip that looks blurry and is good for nothing.
Fortunately, there are several ways you can stabilize videos on Android, some of which are mentioned below.
Stabilize Videos on your Android Phone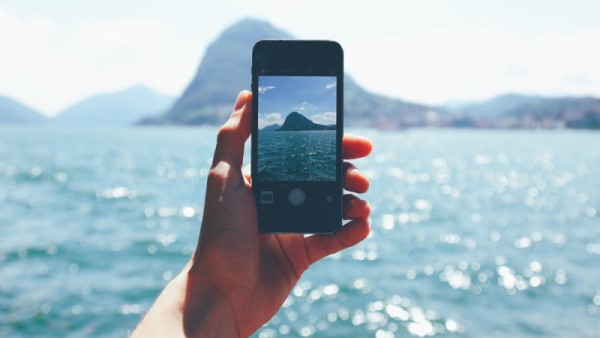 Let us make it very clear- hardware-based stabilization is any day better than software trickeries; you can never achieve that quality using apps or software on your phone. However, depending upon the shakiness in the video, they can help rectify it to an extent and may require slight cropping or warping.
Motion blur caused by shaky captures can't usually be corrected. Plus, you may often witness the jelly effect or an odd relative motion in the stabilized video where foreground objects tend to be drifting left-right and up-down while the background is steady. Note that stabilizing videos is a CPU-intensive task and takes a fairly good amount of time.
Always check if your phone has at least Electronic Image Stabilization. While it's no match to the Optical Image Stabilization, it still can yield good results based on the level of optimization by the manufacturer. And using software techniques on such videos will give you even smoother results.
1. Using Google Photos
Google Photos comes as the default gallery app on most Android phones, including Google Pixel-series and the Android One devices. The good thing is that it features a built-in option to stabilize videos, thereby cutting the need for any third-party application.
To stabilize videos using Google Photos, follow the steps given below:
1] Open the Google Photos app on your Android.
2] Head to Albums section and navigate to the folder which contains the video you want to stabilize.
3] Select your video and tap the Adjustments button at the bottom, as shown in the screenshot above.
4] On the next screen, select the part of the video you want and click on Stabilize.
5] It'll now take a while to render the video. Once it finishes, click on Save Copy on the top right corner to download the video to your gallery. Make sure not to exit the app during the process as it does not run in the background.
2. Using Microsoft HyperLapse Mobile
Developed by Microsoft, the Hyperlapse Mobile is an application primarily meant to create hyperlapse videos on Android. However, it can also be used to create smooth and stable videos using the Stabilize-only mode.
To stabilize videos using Microsoft Hyperlapse, check the steps given below:
1] Download and install Microsoft HyperLapse on your Android.
2] Open the app and click on Import to select an existing video. You can also use the Record option to shoot a new video directly. Select the required part and wait for it to import the clip.
3] Once it's done with the import, drag the slider to adjust video speed from 4x to 1x (since we just want a stable video and not a hyperlapse).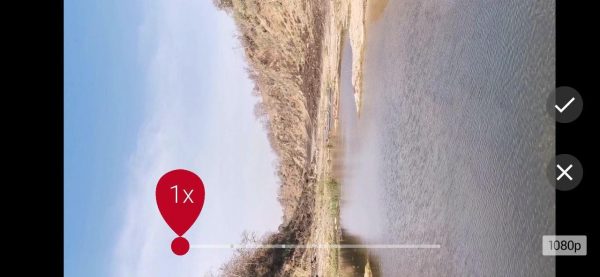 4] Now, tap on ✓. It'll then process the video and save it automatically to the Movies folder on your phone's internal storage. You can also use the given options to share it directly from the app.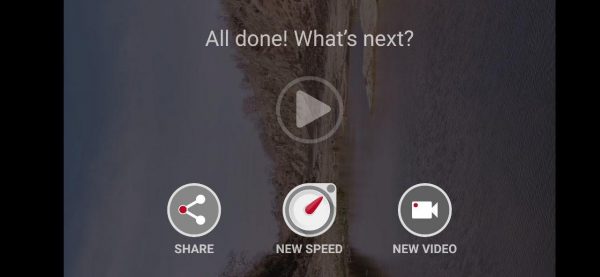 Note: For high-quality output, make sure to enable 'Export Videos at 1080p' option in the app Settings.
From what we've noticed, Hyperlapse works more aggressively compared to Google Photos. And hence, you may be able to notice the artificial warping effect quite often. We'd suggest using both the apps to see which one works the best for your video. You can also re-process an already stabilized video in the app to make it even more stable, at the cost of extended cropping.
What more can you do?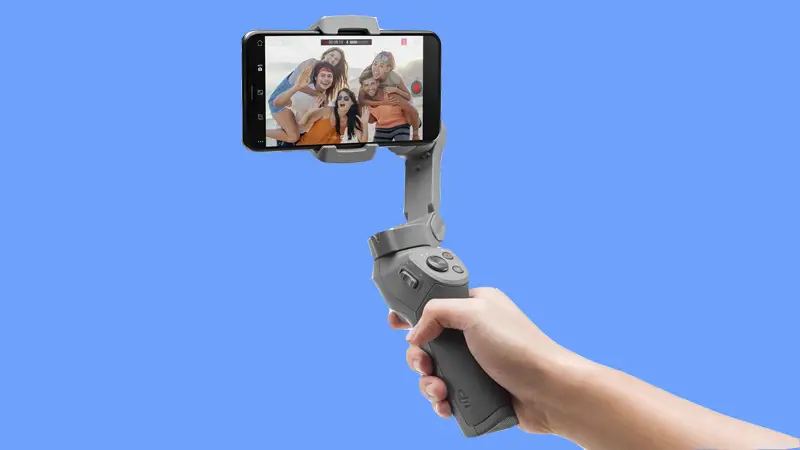 Many modern phones employ a combination of OIS and EIS to achieve super stable videos. However, assuming that your phone doesn't have one and you've no other phone available, using additional equipment like a 3-Axis Smartphone Stabilizer or Gimbal will do the job.
These handheld devices commonly use brushless motors, coupled with accelerometer and gyro sensors that keep your smartphone steady even during action shots. Using gimbals, you can even create some cool-looking, cinematic clips right on your smartphone, provided that it has decent enough camera quality. There are a lot of them available in the market, with the cheaper ones starting as low as Rs. 6,000- 7,000 or about $100.
Alternatively, you can use tripods with smartphone holding clips to record fixed videos. Smaller tripods and gorilla pods are cheaper and readily available in the local market. Whereas, basic good quality ball-head tripods start from Rs. 800 or about $10. If your shoot involves a lot of pans, tilts, and rotations, you can spend a tad more to get tripods with fluid or hydraulic heads.
Wrapping Up
While Google Photos is more than enough for most users, you can use Hyperlapse in combination to get variable outputs. Plus, you can utilize tools like gimbal and tripod to record even more stable videos.
So these were some methods, trips, and tricks on how you can stabilize videos on Android. Do let us know if you've anything more to add, through the comment section. Moreover, feel free to reach us in case of any doubts or queries.
Also, read- Top 5 Apps to Create Slow Motion Videos for Android