To tackle the Coronavirus crisis, many companies and businesses have advised their employees to work from home in order to maintain business continuity. However, home is no match for office infrastructure and technology. Fortunately, we have certain applications that can make your work from home a lot easier than before. In this article, let's have a look at some highly useful work-from-home apps to use amidst Coronavirus lockdown.
Work From Home Apps to use in Coronavirus Lockdown
Now, there are tons of apps available in the market that can be utilized to facilitate different tasks for different people. We've included five of them that are highly versatile and can help you primarily with cloud meetings, sharing texts and files, scanning documents, and expediting productivity.
1. Zoom Cloud Meetings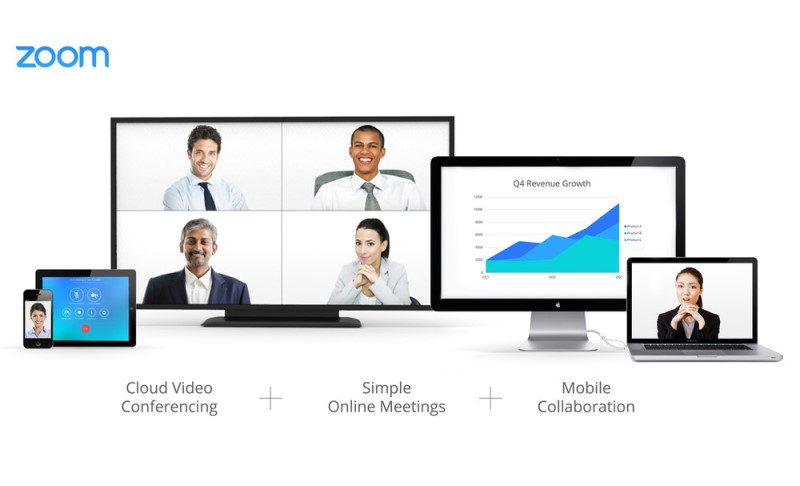 Zoom is a powerful video conferencing and communication tool that can be used to organize cloud meetings amongst team members. You can carry out video calls with up to 100 people at once for 40 minutes in the free version. Plus, you can even record sessions to view them later.
Besides, it has some cool handy features on offer such as screen-sharing, voice calls, and instant messaging. You can also share photos, group texts, images, and audio from your mobile and desktop. If your job requires face-to-face interactions, Zoom is the way to go! It is available for download on Android, iOS, Windows, and as an extension for Chrome & Firefox.
Another powerful alternative is Zoho, which is currently offering remote collaboration tools for free till July 1 with features like video and audio calls, real-time collaboration, and messaging.
Android  iOS  Windows   Chrome Extension
2. Chrome Remote Desktop
As the name suggests, Chrome Remote Desktop lets you remotely access your computer from another computer, phone, or tablet through a secure protocol developed by Google. Using it, you can control any of your Macs or PCs without actually being present on the desk.
It mirrors the other computer's screen and lets you access files and applications over the Internet with Chrome Remote Desktop. You can use it to give technical assistance to your client/ team members or vice versa. It is available for download on Android, iOS, Chrome, and as an independent web client.
As alternatives, you can try TeamViewer and AnyDesk which offer even more advanced features such as file sharing and clipboard sync but require more bandwidth.
Android  iOS  Web  Chrome Extension
3. Telegram
Many companies have lately shifted to Telegram for smoother and faster communication with employees and team members. It lets people connect using chats, groups, and broadcast channels, and has been the only worthy alternative to WhatsApp for a while now.
Now, many may argue- Why not use WhatsApp altogether? Well, there are multiple reasons for using Telegram over WhatsApp, particularly for work purposes. For starters, Telegram gives you unlimited cloud storage, meaning all your text messages, images, documents, and other files will be saved on the cloud. And you can access them on any number of devices together, without losing any data or worrying about backup and restore.
Unlike WhatsApp, you can choose to send uncompressed images/ videos or any type of file through Telegram. More importantly, you can send messages in private chat and groups without having to reveal your mobile number. Telegram supports cross-platform sync and is available for Android, iOS, Windows, macOS, and Linux.
Android  iOS  Windows, Mac, and Linux
4. Adobe Scan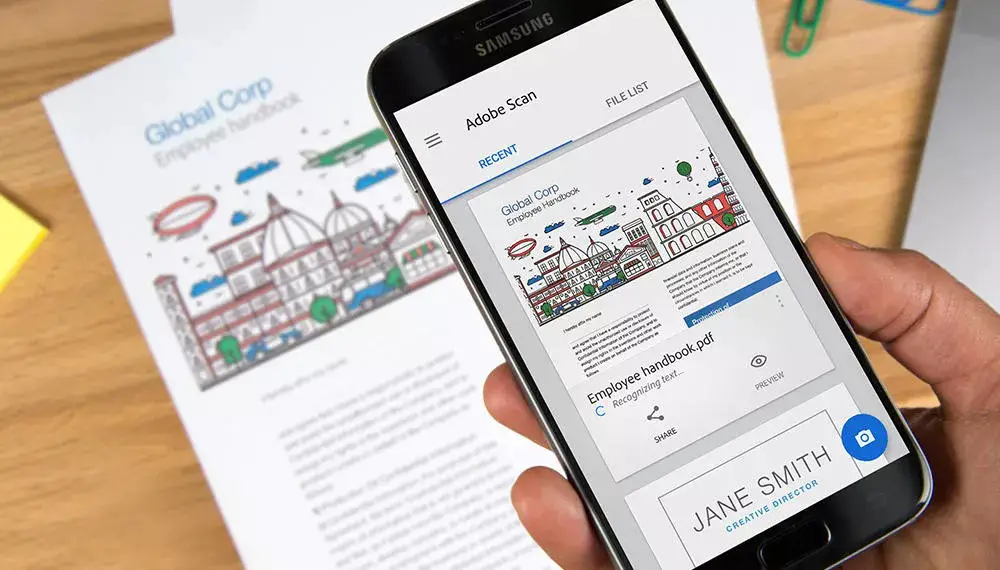 Working at the office generally requires you to play with a lot of physical documents, notes, and receipts. However, at home, the absence of a handy scanner makes it hard to collaborate at work. This is where Adobe Scan comes to the rescue.
You can use it to scan and convert anything, including receipts, notes, documents, photos, business cards, and whiteboards to shareable PDF documents. Adobe has also integrated an automatic OCR reader, which helps in recognizing and extracting digital text from printed lines and handwriting.
Plus, you can enable cloud sync and access all your documents on any device via the Adobe Document Cloud. The app is completely ad-free and available for Android and iOS.
5. Trello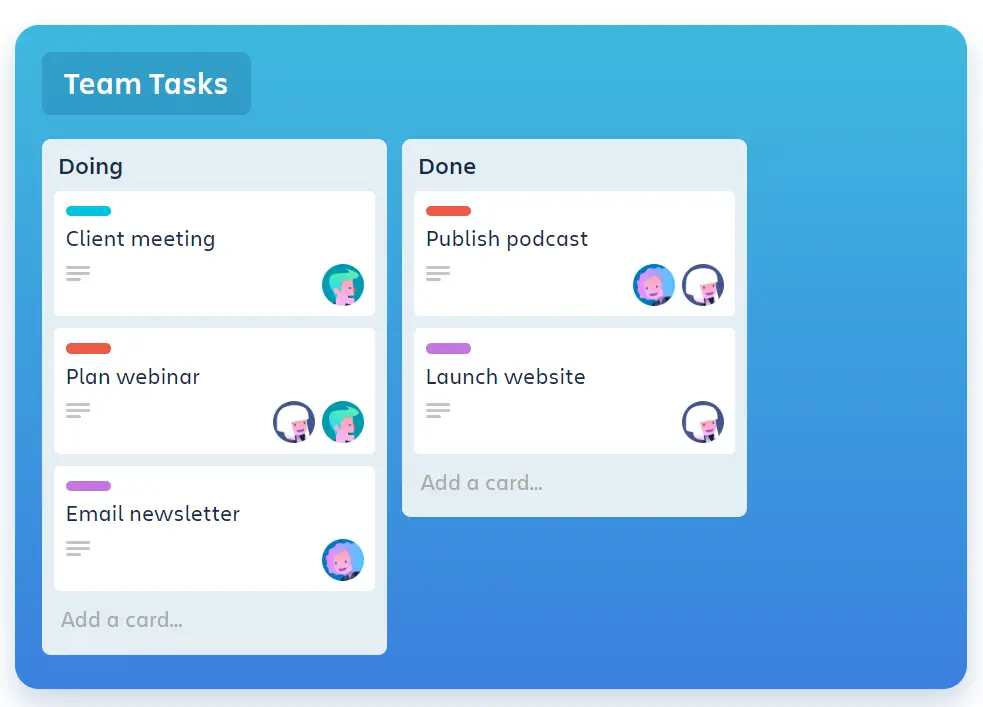 Trello offers you a real-time bulletin board to organize your as well as your team's working schedule for the day. Using it, you can keep a check on ongoing projects and the work done by all members of the team under different boards for different projects.
All the members can follow up with the work schedule, give their comments, and share links of work completed on their project boards. As a result, you can have instant access to what's being done by whom and what's the current status of the project.
It's quite simple to use as well- just create a board for any project, give it a name, and invite your team to join. You can add stages or steps required for the work, followed by cards for tasks to be completed. There's also an option to add details, due dates, checklists, and comments so that nothing is left out. And guess what? It offers integration with services like Google Drive, Slack, Dropbox, Calendar, and more.
In all, Trello makes it easy for you to follow up with your team and efficiently organize the work while staying at home. It supports multi-device sync and is available for Android, iOS, and as a dedicated web client.
Tip- Ambient Sound Apps
A lot of people tend to suffer from a lack of concentration while working from home, due to changes in the work atmosphere. If you too are one of those, then we'd suggest using ambient sound apps like Noisli, Brain.fm, and Coffitivity to keep you stay focussed.
Studies show that these sounds can boost your concentration and overall productivity. Hence, you should definitely try them for once. Anyway, different things work for different people. For instance, I usually listen to the Superman movie soundtracks to stay calm at work; sounds strange, isn't it?
Wrapping Up
So these were some useful work from home apps to use in Coronavirus lockdown. My personal favorite, for the time being, is Zoom Cloud Meetings as it not only makes work from home easier but also makes learn new things a breeze while resting on your couch. Anyway, what's your favorite? Do let us know in the comments below.
More on Coronavirus-