There are many reasons you want to change your voice on calls on your phone. Maybe you want to prank our friends or even want to record your voice in a weird tone for fun. We are not here to judge you for that, we have some apps for your smartphone to help you do that. These apps are free and come with a lot of features that will come in handy.
Here are 5 working apps to change voice tone for free.
MagicCall – Voice Changer App
This app lets you change the voice during the calls, it's a real-time voice changed for your Android smartphone. You can change voice in real-time on call, you can choose the voices between a male/female, a kid, and even a cartoon.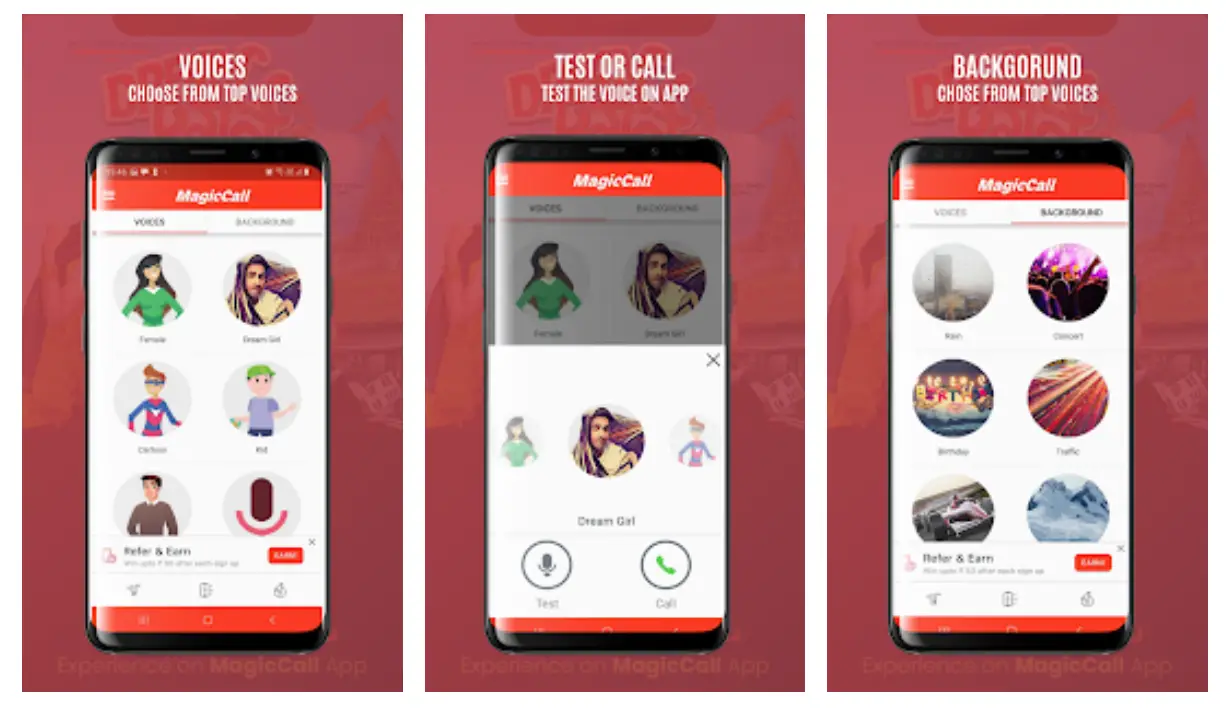 You can switch voice even during the call so you can simulate switching between a different person in calls. This app lets you test your voice on your phone before using the new voice on calls. You can also use background noise in calls like traffic noise or a music concert background.
Voice changer with effects
This app is just a voice recorder with dozens of effects to choose from the list of effects. You can record the voice and save it on your phone with the new effect. You can also share the audio file with friends and have fun.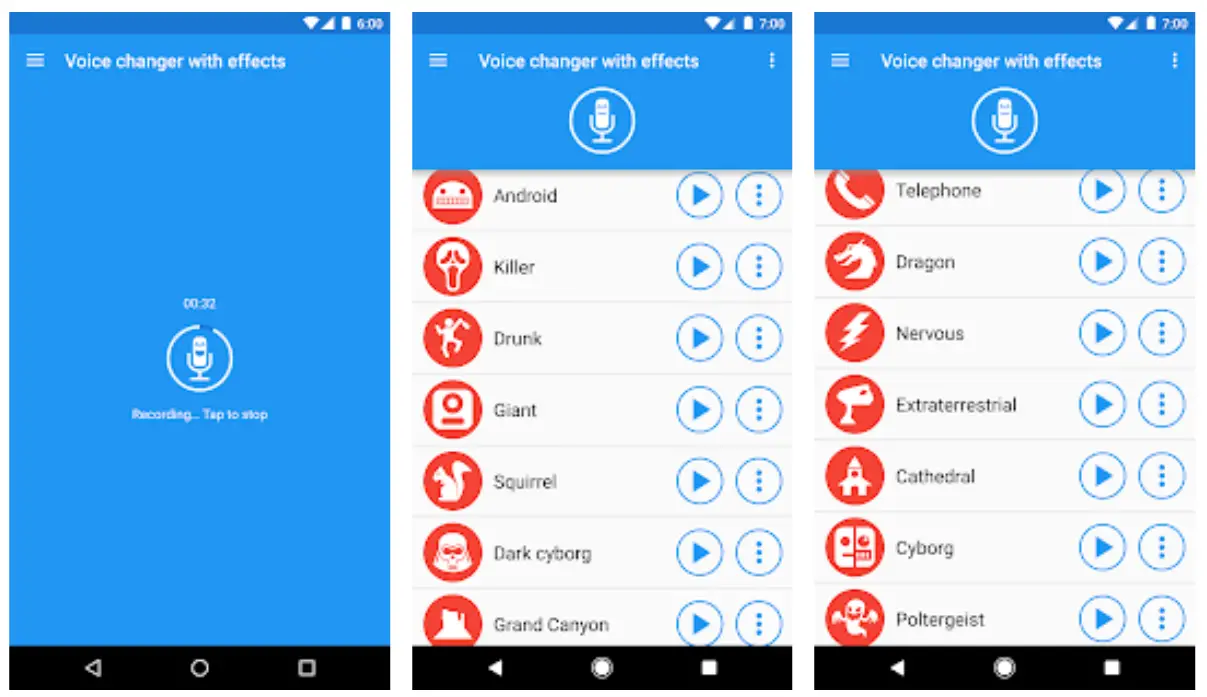 The app lets you choose between different effects, you can choose between 40 effects to change your voice. The effects include; helium, robot, giant, monster, extraterrestrial, a zombie, an alien, squirrel, a drunk person, and more. You can also record your voice backward to surprise your friends.
Voicer – Celebrity Voice Changer Prank Meme Videos
Voicer is a new voice changer app that is a lot different than the previous ones. This app not even changes your voice but also lets you create a video for it. You can share the video with friends to surprise them with new friends.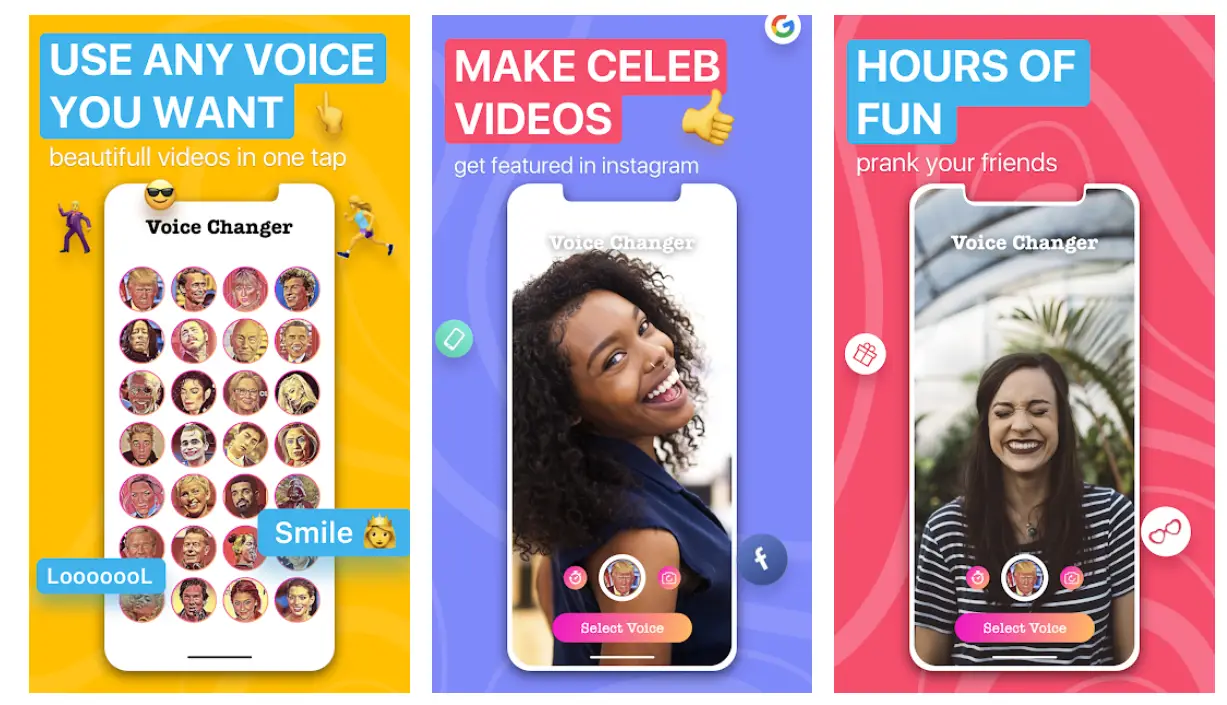 This app comes with a lot of celebrity voices to choose from the list and record your voice. You can surprise your friends with a new voice you got, you can record the audio with lossless compression so you can share the file with everyone.
Wrapping up
These were the apps that let you change your voice to a different tone to make calls. You can also save the recording so you can share them with friends later. If you know an app that does that for free the tell us in the comments.
Also, read: 3 Apps To Rotate, Crop and Trim Videos on Android or iPhone