Google Classroom is a great platform to conduct virtual classes and share assignments with students. Due to the COVID-19 lockdown in action, it's now being used by thousands of schools and institutions across the globe for online teaching. If yours is one of them, then you must know these five Google Classroom tips & tricks for students that'll help you with easy and effective remote learning.
Google Class­room Tips & Tricks for Students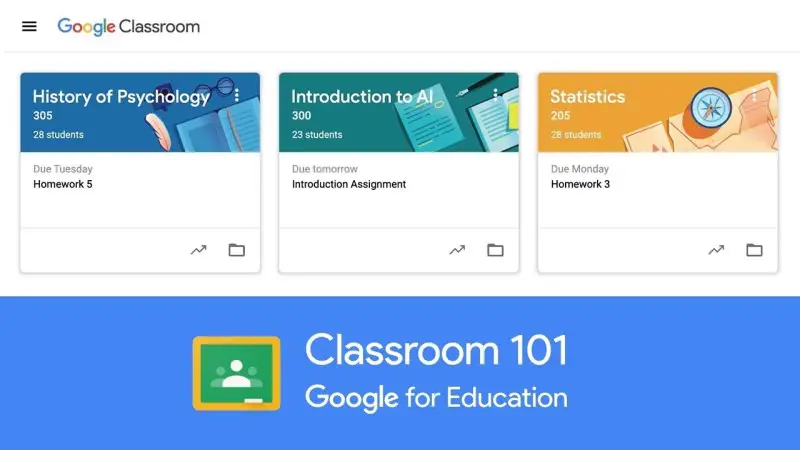 For starters, Google Classroom comes as a part of applications from G Suite for Education. It is available on Android, iOS, and web, and can be used by teachers to organize virtual classes, give assignments to students, grade their work, answer questions and communicate with the class.
Below are some tricks that will help you understand Google Classroom features to use it like a pro.
1. Submit Work through Google Apps
Being a Google product, Classroom gets the perks of seamless integration with other Google services, including Docs, Sheets, Slides, and Drawings. You can even use YouTube videos and Google Drive files to submit your work.
To access it, head to the Classroom section, and open your assignment. Here, click on + Add or Create under the Work tab. You'll now be able to add files, links, and use integrated Google services.
2. Create Hidden Comments
Have a doubt or query but don't want to ask it publicly? Well, this is where you can use Google Classroom's private comment feature. On the assignment page, add your comment in the Private Comment tab to the right.
The query you type will be sent privately- no other student will be able to see or join the discussion. You must be aware that comments made through the regular comments section are tagged as "Class Comments" and visible to everyone else.
3. Customize Notifications

At times, you may be annoyed by the number of notifications from the Classroom. It can either be about comments on an ongoing discussion, posts from teachers, returned grades, or work reminders- all of it can be tiresome, especially if you're enrolled in multiple classes.
To customize your notifications, go to the Classroom Settings and set your preferences under the Notifications section. You can also manage notifications from classes individually through the Class Notification tab given right below.
4. Get rid of Google Classroom Emails

For better feasibility, Google also sends the Classroom updates to you over the mail. If you keep yourself updated with the work and don't want Google to notify you through emails, you can disable the option through your dashboard. Simply open Settings and turn off the toggle for Email under Notifications.
5. Track Your Work

You are required to stay aware of the assigned work and deadlines to complete the work on time. To do the same with ease, head to the Classwork section in a particular class, and select View your Work. Here, you'll see all your work, including the due dates.
If accidentally, you submit a wrong file or an incomplete work, you can recall the submission by clicking 'Unsubmit.' You can further click on "Returned with grade" to see the grades received by your teacher on the submitted assignment.
Wrapping Up
So these were some easy Google Classroom tricks for students to make the most out of your study from home routine. Anyway, how's your experience with it so far? Does it feel any better, or you prefer other services? Do let us know in the comments below. Also, feel free to reach out for any doubts or queries.
Also, read- Mega Comparison: Zoom vs. Skype vs. Microsoft Teams vs. Google Meet vs. Google Duo vs. Messenger Rooms