Video calling tools have lately been topping the download charts due to the sudden surge in work from home culture. However, with the number of options available in the market, it gets quite confusing for people to settle with one. So, we tried some of the most popular services such as Zoom, Skype, Microsoft Teams, Google Meet, Duo, and Messenger Rooms for you to decide which one's a better choice. Read on.
Zoom vs Skype vs Microsoft Teams vs Google Meet vs Google Duo vs Messenger Rooms: Which one's better?
Zoom Video Call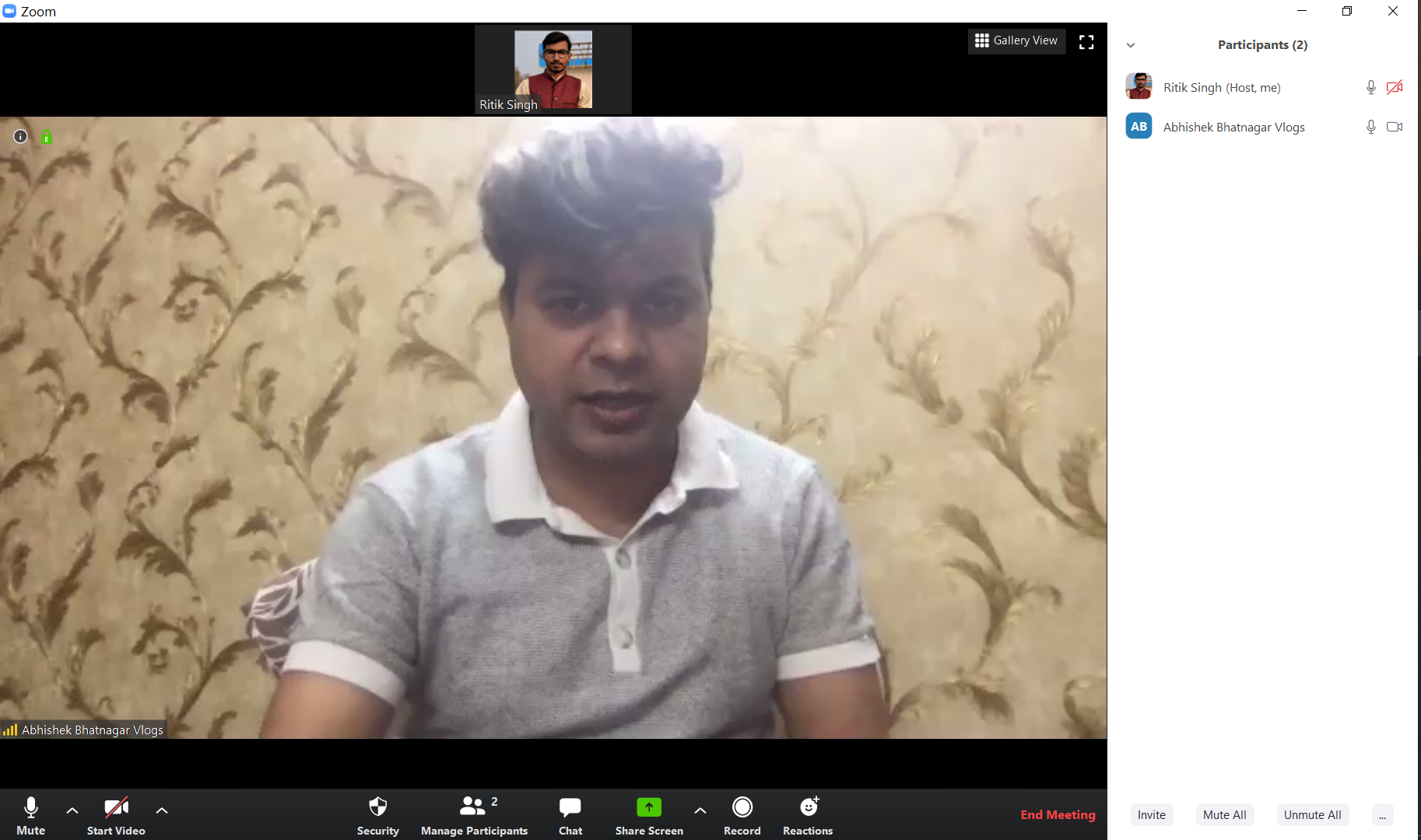 Being the current most popular video call service in the market, Zoom has got all the features and quirks one would demand. Everything works fine except for the virtual background feature, which needs you to have uniform lighting and an easily distinguishable background.
Usage: Zoom can be used by anyone, ranging from friends and family to small office meetings and large enterprise conferences.
Cost: Zoom is free to use, with the basic plan having certain limitations. Post which, you can go premium with Pro, Business, Enterprise, and Enterprise+ plans, starting $14.99/ month.
Video Call Limit: The free plan allows up to 100 participants in a meeting with a time limit of 40 minutes. The count increases to up to 1,000 people at a time, based on the plan you opt for.
Account Creation: You don't need an account to join a Zoom meeting unless you're connecting through the web client.
Secure: Zoom has introduced several new security features to prevent unwanted intrusions like Zoombombing. The company is currently working on rectifying privacy and security issues. Here are some settings to enable in Zoom to make it safe and secure.
Features: Features onboard include screen-sharing, in-conference chat, file sharing, call recording, and virtual backgrounds. Furthermore, it supports intuitive presentation tools, polls, and breakout sessions. There's also a full-fledged collaborative virtual whiteboard that gives it an edge for teaching purposes.
Available Platforms: Zoom app is available for Windows, Mac, Android, and iOS. It has a web client, too, followed by extensions for Firefox, Chrome, and other Chromium-based browsers. Here's how you can set up the Zoom app for online meetings.
Skype Meet Now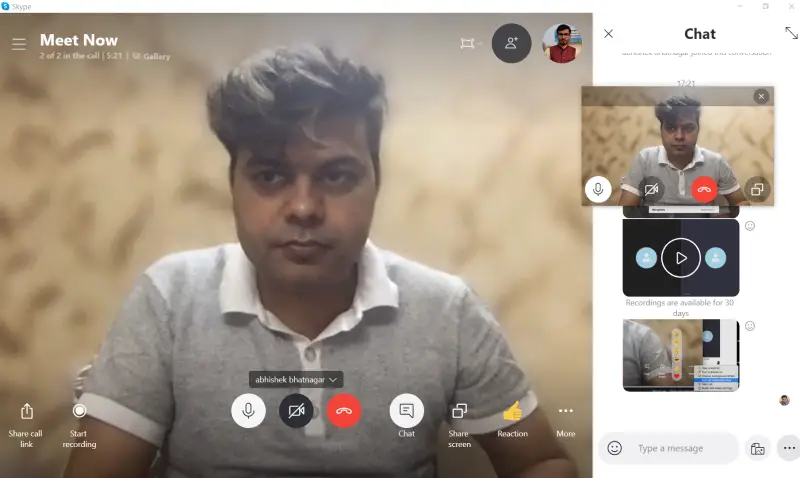 With the introduction of the Meet Now feature, Skype has become one of the strongest competitors for Zoom. It has a highly intuitive UI with most of the features at your fingertips. The only thing holding it back is limited participant support.
Usage: Skype is suitable for casual family video calls and small office meetings due to limited support. It's not feasible for large enterprises.
Cost: Skype Meet Now is entirely free to use and doesn't offer any paywall or subscriptions. You only need to pay if you want to make international long-distance phone calls.
Video Call Limit: Skype Meet Now supports a maximum of 50 participants with a limit of four hours per individual video call, after which you need to re-dial. The free usage policy allows up to 100 hours of calls per month with no more than 10 hours per day.
Account Creation: Neither of the participants nor the host requires any signup or app download to create or join a meeting. One can participate through the web or app as a guest by just providing their names.
Secure: Yes, Skype uses 256-bit AES keys for each session.
Features: Skype offers features like group chat, file sharing, background blur, cloud call recording, and live emoji reactions. Plus, there's a built-in voice translator that translates conversations in up to ten different languages in real-time. You also get the ability to disable incoming video to hide other people or save internet bandwidth.
Available Platforms: Skype is available on Windows, Mac, Linux, Android, iOS, and Microsoft Xbox. It also has a web-client for instant meetings. Here's how to use Skype Meet Now on your device.
Microsoft Teams
Microsoft Teams is the company's replacement for Skype for Business. It provides advanced and feature-rich workspace with integrated video conference functionality. However, it's comparatively difficult to use and not suitable for the general audience.
Usage: Microsoft Teams is primarily intended for business communication in schools and offices.
Cost: It comes in both free and paid plans. However, due to Coronavirus lockdown, the company is currently offering a free six-month trial of premium plans.
Video Call Limit: Teams currently allows up to 250 members in traditional virtual meetings and 10,000 for live streaming events. In video meetings, you can see only up to nine participants in the feed.
Account Creation: It is mandatory to have a Teams account if you want to use its services.
Secure: Yes, it employs enterprise-grade security, including team-wide and organization-wide two-factor authentication, single sign-on through Active Directory, and encryption of data.
Features: Microsoft Teams is equipped with features like chats with collaboration tools, background blur in video calls, channel meetings, and screen sharing. It also integrates seamlessly with other Microsoft apps, including Office 365, Skype, OneDrive, and Outlook. Dial-in is available with the costliest plan.
Available Platforms: Microsoft Teams can be downloaded on Windows, iOS, Android, and Linux. It's also available as a web version.
Google Meet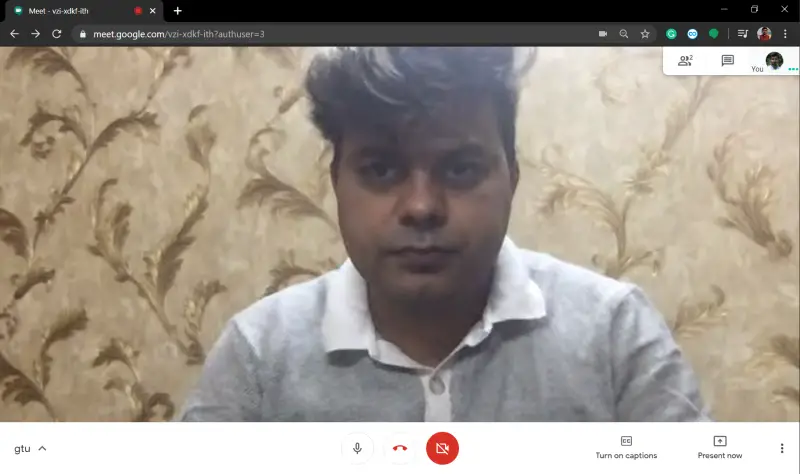 Google Meet is an advanced version of Hangouts, targetted at businesses and organizations with a G-Suite subscription. It's highly intuitive and simple to use but falls short in terms of advanced features and doesn't offer a free plan.
Usage: It is suitable for business communication like webinars and video conferencing. Though, you can also use it to connect with family and friends.
Cost: Google Meet comes bundled with a G-Suite subscription, which starts at $6 per month for the basic plan. Interestingly, the same plan costs just INR 125 per month in India. Due to lockdown, Google is currently offering free access to premium features to all G Suite customers until Sep 30, 2020.
Video Call Limit: With the basic G-Suite subscription, one can add up to 100 participants in a meeting. The business plan increases it to 150, while the enterprise lets you chat with 250 people at a time.
Account Creation: The host must have a G-Suite account to create a meeting. Others can join without a Google account, but an invitation is mandatory for participation.
Secure: Yes, video meetings are encrypted in transit.
Features: Google Meet comes with essential features like screen-sharing, in-conference messaging, call recording, and free phone dial-in facility. It also gets live-captioning, which makes it easier to follow what's being said in meetings. Unfortunately, there's no built-in option for changing the background or adding bokeh.
Available Platforms: Google Meet doesn't have a dedicated app for desktop and can only be accessed through a web browser. It can be downloaded on Android and iOS, though.
Google Duo
Google Duo is a video calling app, similar to WhatsApp and Apple's Facetime. It offers excellent quality and features at the same time but only suits casual use cases. It even works fine on slow connections.
Usage: Google Duo is meant only for friends, family, and other quick, informal video chats.
Cost: It's entirely free to use application.
Video Call Limit: After a recent update, Google Duo now allows a total of twelve participants at a time. Google is planning to increase the limit further in the coming time.
Account Creation: It requires you to sign up with your phone number.
Secure: Yes, supports end-to-end encryption
Features: Google Duo comes with several nifty features such as new AV1 video codec technology, use of AI to reduce radio interruptions, knock knock, Duo moments, and background bokeh. Moreover, you get a dedicated low-light and portrait mode, both of which worked quite well in our usage. Duo also lets you send personalized video and voice messages with AR effects.
Available Platforms: Google Duo is available for Android, iOS, and web browsers on Windows, Mac, and Chrome OS. It can also be used on Smart Displays like Google Nest Hub and Lenovo Smart Display.
Messenger Rooms
Messenger Rooms is Facebook's latest addition to its messaging platform, where you can create a room to have a group chat with friends and family. However, in our usage, we found several connectivity issues alongside audio and video lag. It's quite buggy, for now, to be used as a daily video chat app.
Usage: It's primarily meant for your Facebook friends. Others, too, can join in through links.
Cost: It's free to use, just like Facebook.
Video Call Limit: Messenger allows you to hang out with up to 50 people at a time. There's no time limit whatsoever.
Account Creation: You don't need to have a Facebook account to join a video chat.
Secure: Yes, secured by Messenger's encryption and privacy controls.
Features: On joining a messenger room, you get to play with new AR effects and features like immersive backgrounds and mood lighting. You can choose who can see and enter the room and can remove anyone from the call at any time. It also lets you lock the room, preventing anyone else from joining in.
Available Platforms: Messenger Rooms is available on Android, iOS as well as desktop.
Final Words
Google Meet is quite affordable and readily available for businesses having a G-Suite subscription for their employees. At the same time, Microsoft Teams is better for organizations managing an internal workspace with the requirement for Office 365 integration. Zoom, too, offers comprehensive features with dedicated free and business plans to match your needs. So, if you're a business or school, either of Zoom, Google Meet, and Microsoft Teams would serve the purpose. All you need to do is figure out your budget, use case, and requirements.
Skype Meet Now, on the other hand, would suit the best for small offices and classrooms with limited participants, whereas services like Duo and Messenger Rooms are meant for casual communication and can be used amongst friends and family, with the former being the primary choice for 1:1 video calls.
If you're still confused between Zoom, Google Meet, or Skype, kindly check out our detailed comparisons below.