If you do a lot of typing on your smartphone and tired of typing on that small on-screen keyboard then here we have a solution. You can connect a fully functional physical keyboard with your Android smartphone with simple steps. We also suggested the best keyboard for your Android smartphone to buy from Amazon.
Also, read: 5 Best Ad-free Keyboard Apps for Android
For Wired Keyboards
If you want to connect a wired keyboard because you don't want to spend money to buy a new one. You can do that using a USB OTG functionality of your Android smartphone. If your phone has a micro USB connector then there are few chances that your phone has a USB OTG functionality.
But if your phone has a USB Type C port then it is more possible that your phone has this functionality. Once you are clear about this, you have to choose a good MicroUSB to Type-A dongle or a Type C to Type A dongle. You can get these for pretty cheap on Amazon.
Once you have that, all you need to do is just connect the dongle with your phone and then connect the wired keyboard. There is no need to configure anything on your phone, the keyboard will work just fine. The smartphone will disable the on-screen keyboard and you can use the physical keyboard for all the text fields in all the apps.
For Wireless keyboards
If you own a Bluetooth keyboard then it will be pretty easy to connect it to your smartphone. All you need to do is just turn on your keyboard and put it on pairing mode. Now open your phone and go to Bluetooth settings and start searching for new devices. Once you see the keyboard, tap on it to pair with it.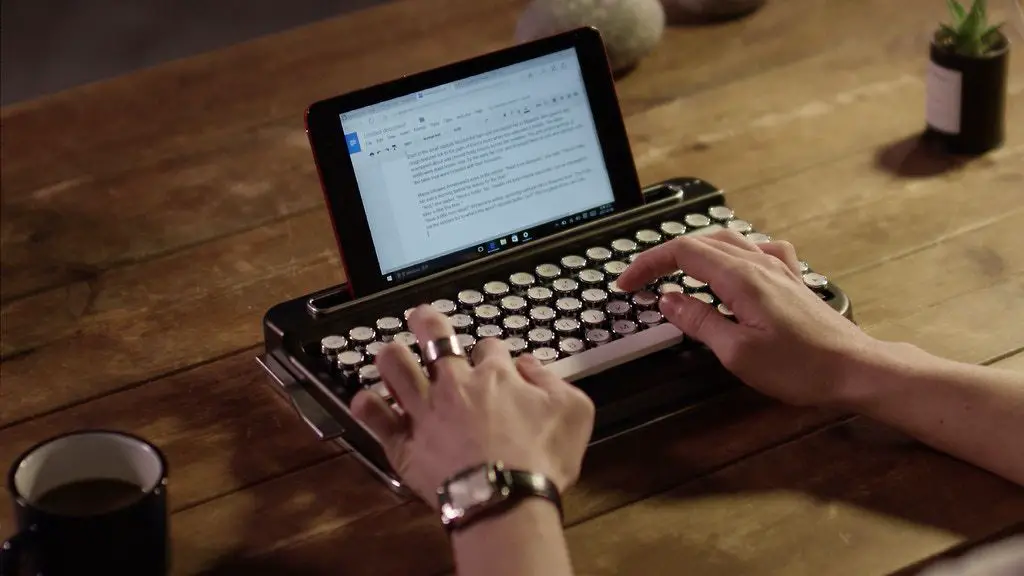 The keyboard might ask for the password to enter, just enter that passcode displayed on the screen and hit Enter key. Once connected you will see a notification on the status bar which shows that an external keyboard is connected. Here is the best Bluetooth keyboard which you can buy on Amazon for your Android smartphone.
Buy Logitech K480 Wireless Keyboard
Wrapping up
This is how you can connect a physical keyboard with your Android smartphone. You can buy some keyboards which are made especially for Android smartphones and comes with some Android supported keys.
Also, check: Best Gaming Keyboards to Buy Under Rs 5,000