At times, you may find it difficult to listen to voice messages received on WhatsApp. This could be due to multiple reasons- maybe you're in a meeting or public without your earphones around, or at a party with loud music. In such a situation, you may wish if someone could magically tell what the message is about. Now, what if I said that it's actually possible to convert WhatsApp voice message into text to be able to read it like a regular message?
Well, here's how to translate a WhatsApp voice note into text to read it on the go.
Convert WhatsApp Voice Message Into Text
For translating WhatsApp audio notes into text, we'll be using a third-party app called Transcriber for WhatsApp. Now, multiple apps are offering similar functionality such as Textr, VoicePop, and more- you can use either of them as per your choice.
Before we start, note that the audio must be audible enough for the app to be able to convert it accurately. If the voice isn't clear or the speaker is too fast, then you may not get proper results.
Steps to Translate WhatsApp Audio Notes into Text
1] Start with downloading Transcriber for WhatsApp from Google Play Store on your phone, using the link below.
Download Transcriber for WhatsApp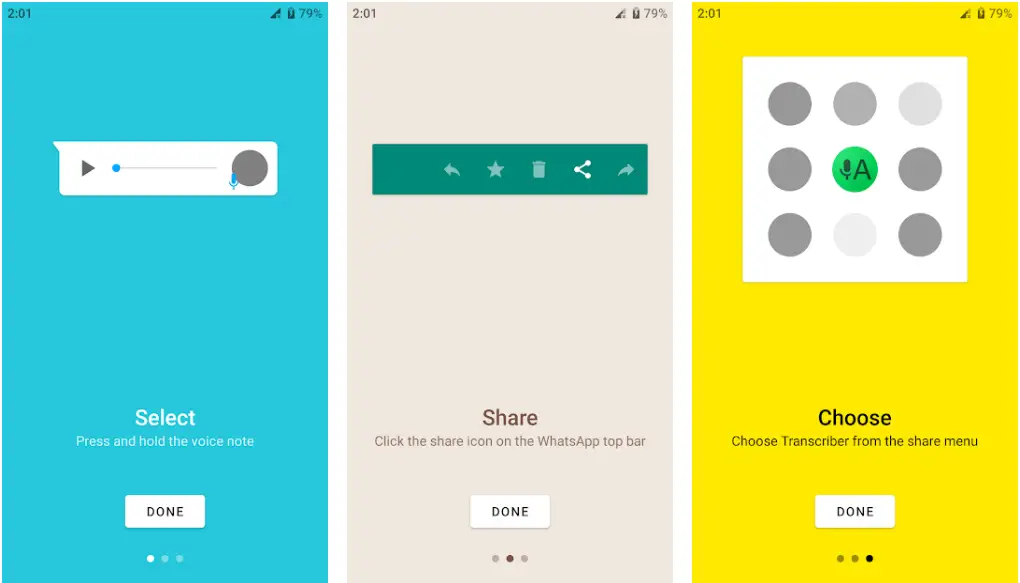 2] Open the app and set it up. Select the language of voice messages you usually receive in Settings.
3] Now, open WhatsApp and head to the received voice note. Tap and hold the message and click on the Share option on the top menu.
4] From the list of available options, select Transcribe. That's it, just wait for the app to convert the audio note into text, and you're good to go.
As of now, the app supports multiple languages, including Hindi, English, Bengali, Tamil, Urdu, Italiano, Indonesia, Chinese, and more.
If you're using an iPhone, you can follow similar steps with Audio to Text for WhatsApp app, which is currently available for $0.99 on App Store.
Wrapping Up
So this was a quick guide on how you can translate WhatsApp voice note into text to read them as a regular message on your phone. Anyway, did the apps work well for you? Do let us know in the comments below. Stay tuned for more such articles.
Also, read- Listen to Whatsapp Voice Messages Before Sending