Facebook has lately released a new way to make a Bitmoji-like cartoon of yourself, dubbed as avatars. It only takes about 10 minutes to set up, after which you can use them as stickers in comments, stories, and messages on Facebook. Here's our step-by-step guide on how to make your own Facebook Avatar.
Make Your Own Facebook Avatar
One can easily create Facebook avatars through the dedicated option in the Facebook app's See More tab. But before you start, note that the feature is currently available only for New Zealand, Australia, Europe, Canada, and the United States. It's expected to roll out in other parts of the world in the coming time, though.
Steps to create 3D Avatar on Facebook
1] Launch the Facebook app on your phone and tap the hamburger menu (three horizontal lines) on the top right corner. Make sure to update the app if not already.
2] Scroll down and click on See More.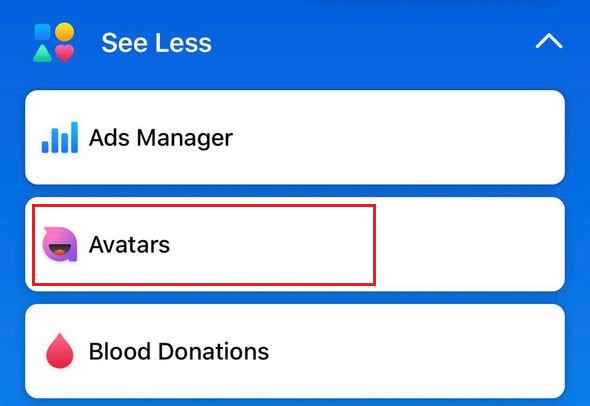 3] Here, select Avatars. Click Next and then tap Get Started.
4] Follow the on-screen instructions to select your skin tone, hairstyle, face, eye shape, eyebrows, and other features. You can also customize your body shape and outfit.
5] When your avatar is ready, tap the checkmark in the upper right corner.
That's it. Facebook will now automatically create a set of stickers featuring different expressions and feelings on your avatar. You can use it as reactions, stickers in the comments section, and while chatting with a friend on Messenger.
Wrapping Up
So this was a quick guide on how to create avatars in your Facebook app. Anyway, what are your thoughts on the feature? Do you see yourself using it in the coming time? Do let us know in the comments below. Also, feel free to reach out for any doubts or queries.
Also, read- What is Facebook's New Off-Facebook Activity Feature & How to Use it