If your laptop is old and the speakers cannot do more than your smartphone speaker and you don't have Bluetooth speakers. This situation can be solved using your Android smartphone. You can do a lot using these apps and your Android smartphone. You can even route your PC audio to your Android smartphone speakers.
Also, read- Use Android Phone Display As Second Screen With PC or Mac
AudioRelay: Stream Audio from PC
This app is just what we told you before, it can let you route your Windows PC's audio to your Android smartphone speakers. This app comes with a bunch of features that will help you do a lot from your phone. This app will give you a lag-free audio experience on your smartphone.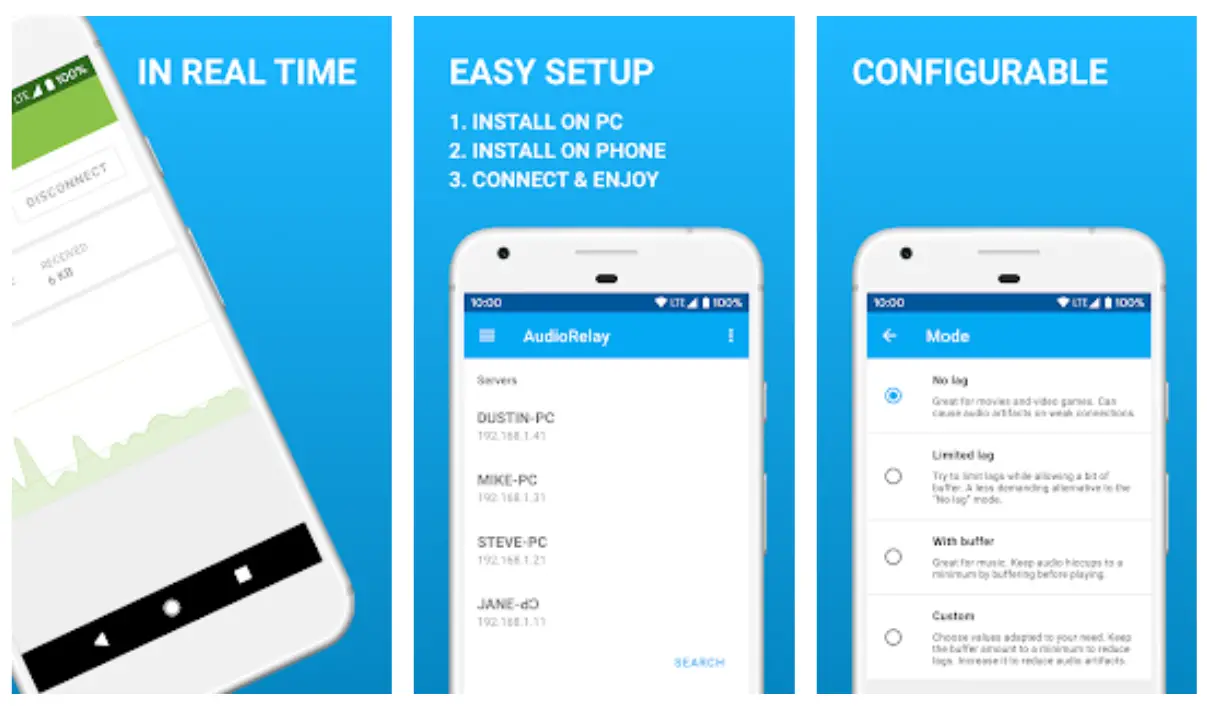 The setup is pretty simple, you need to install a server on your PC from the official website. This app detects the computer automatically and you can stream the audio directly to your Android smartphone speaker.
Wireless speaker for android
This app does the same thing as the previous one except for wider compatibility. It works for Windows and Linux OS but still not for the Mac OS but at least it's available for more than Windows. This app also works in the same way as the previous one.
Just download the server from the official website and install it on your laptop. Now you will be able to connect your phone using that server on your laptop. Once that's done, you will be able to hear all the audio from your laptop through your Android smartphone speakers.
Bluetooth Loudspeaker
This app is a little different, it won't route audio from PC to smartphone. Rather it routes the sound from your earphone's mic to a Bluetooth speaker. Pretty crazy stuff, let's see how that works and what are the features which come with this app.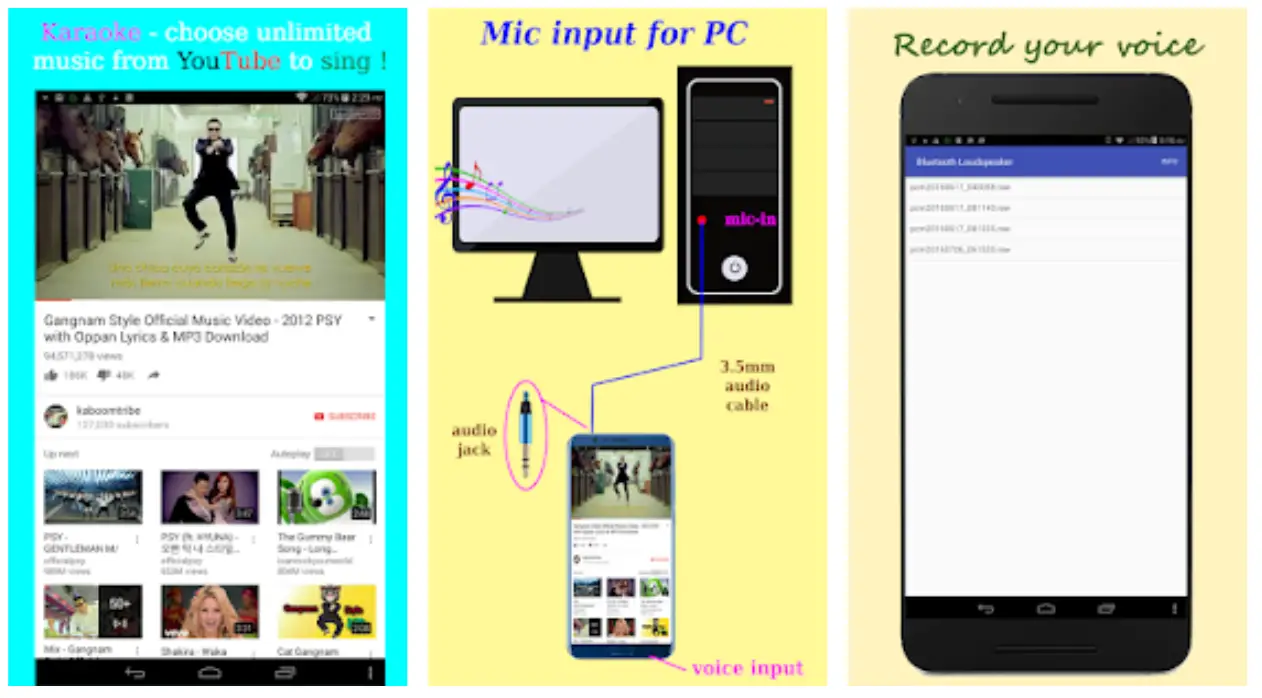 You have to connect the smartphone to a Bluetooth speaker then connect wired earphones to it which has a mic. Now you can use that mic as a microphone and now you have a DIY Karaoke machine. If you don't have wired headphones, then you can use your smartphone's mic as well.
Wrapping up
These apps are really fun and useful for your situation, you can have fun with our own karaoke machine as well. If you want to know about more Android tricks like this then follow us on social media.
Also, read- 3 Ways To Use Your Android Phone As Speaker