The viral app 'Remove China Apps' has been removed from Google Play Store. Earlier yesterday, we reported that the Mitron app had been removed from Play Store. Now, Google has removed another popular app. If you have installed the app already on your phone, it will continue to work.
Jaipur based OneTouchAppLabs, the developer of the Remove China Apps announced that their app had been suspended from the Play store without confirming why. However, Google told that 'Remove China Apps' was violating its Deceptive Behaviour policy.
Remove China Apps Removed From Play Store
Google removes those apps from the Play Store that violate any of its policies. The same happened to Mitron and it was red-flagged and suspended for violating the 'spam and minimum functionality' policy of the tech giant.
Read | Mitron App Removed From Google Play Store
As the name suggests, Remove China Apps lets Android users uninstall all Chinese apps on their phones. To use it, users needed to give it the necessary permissions, and then after tapping on Scan Now, it scanned their phone and listed all the China developed apps.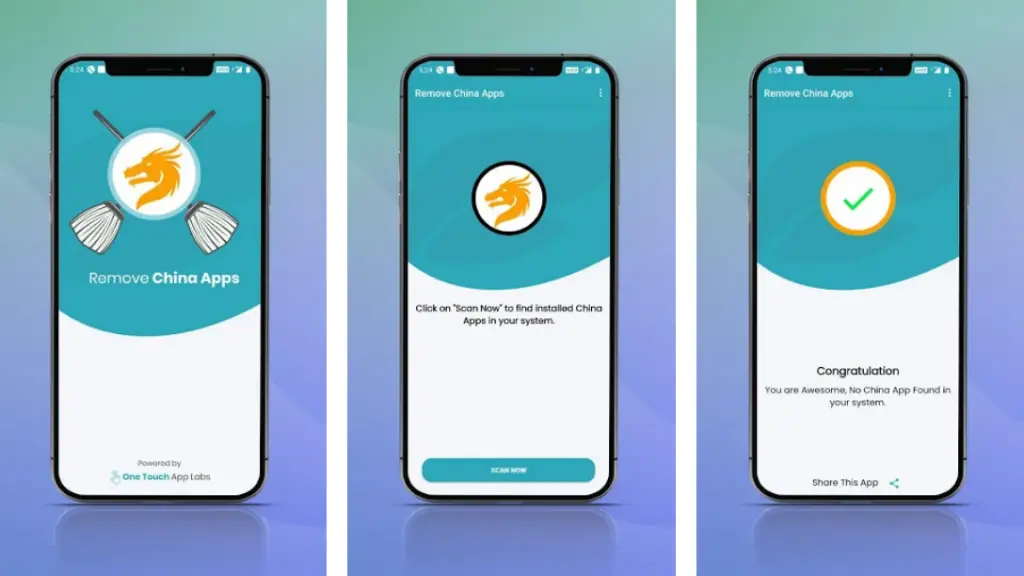 The app also had a delete option next to every app which it found to be Chinese app and let uses decide if they wanted to keep or remove the app. The developers claimed that they used market research data to identify China apps.
Read | Remove China Apps: Truth Behind This Viral App; How it works
More than five million people have installed the app in India in a bid to delete Chinese apps installed on their smartphones. Amid, anti-China sentiments in the country, the app became a huge hit and it was one of the top free apps on Play Store.
Now, after its suspension from the Play Store, the developer of the app has not responded to anything like if it would come to Play Store later or not.