WhatsApp is an app without which you cannot even imagine your social life. You need to have this app installed if you want to talk, call, or even connect to anyone. There are a bunch of tricks that make your WhatsApp experience better in several ways. Ever wonder how those viral messages on WhatsApp get that different font in chat?
Here is the simple trick which lets you do that on your phone as well. This trick will let you send WhatsApp chat in a couple of different fonts rather than that default boring font. In this trick, you need to install a keyboard app from the Google Play Store or App Store.
Change Font Style in WhatsApp
We are using here Fonts App to change the font style. This app is free for download and also don't worry about the ads as this app is completely free of ads. Also, there are no useless permissions needed to use this app. Here's how to use this Fonts app for stylish fonts on your phone.
Steps to Use Fonts in WhatsApp
1] Download and install the Fonts app from the Google Play Store or Apple App Store.
2] Now launch the app once and it will ask for one permission to enable the keyboard to permit. Tap on 'Enable Fonts Keyboard'.
3] Once you give that permission, it will take you to the manage keyboards settings. Just tap on the toggle for Fonts to choose the Font keyboard as a default keyboard.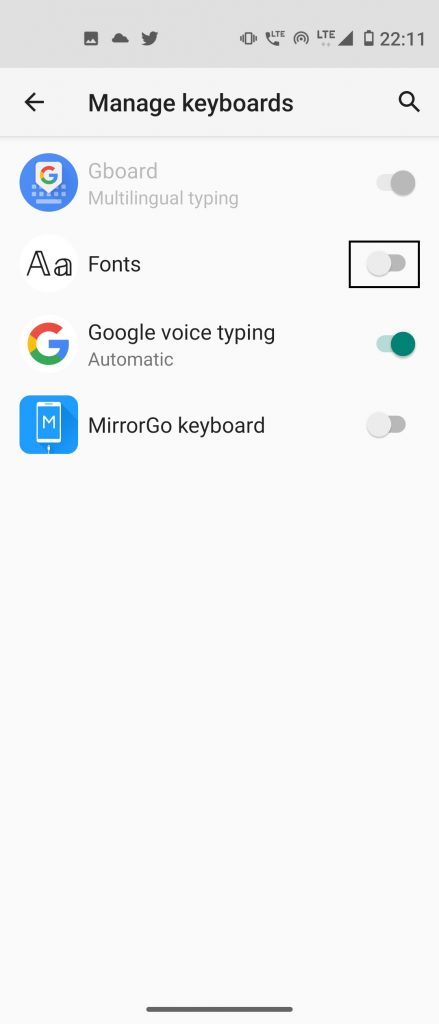 4] It will then show you a pop-up message that 'this input method will collect your personal data'. If you are ok with this, tap on OK.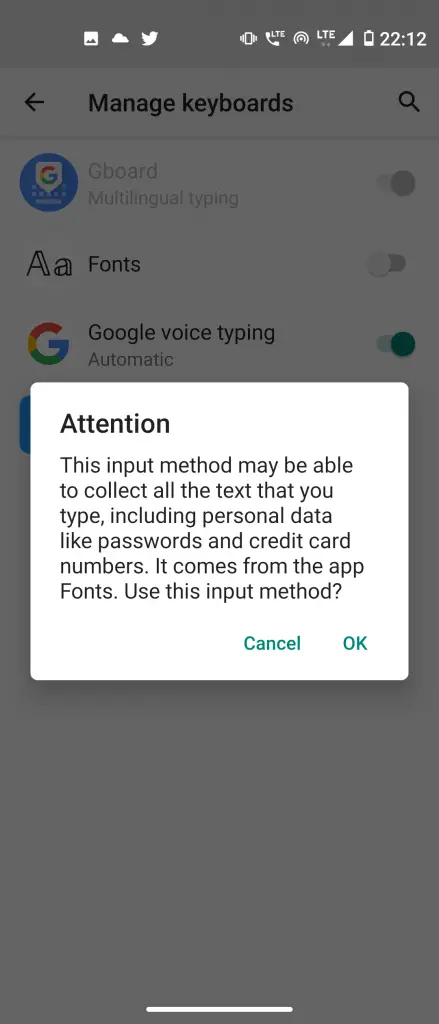 5] It will show another pop-up that if you use a screen lock on your phone, this app will not open until you unlock your phone. Again tap on OK. 
6] Now, open Whatsapp or any other messaging app. Tap on the keyboard icon in the below right corner. Choose 'Fonts' here among the other keyboards.
7] Once you select the Fonts keyboard to your default keyboard, you can use the keyboard to send messages in a different fonts bu sliding it to the right on WhatsApp.
You can also use this app in other apps to send messages and write things in different fonts.
Wrapping up
This is how you can use the Fonts keyboard to send messages in different fonts on WhatsApp. You can also use this app to write in different fonts on other apps like Facebook, Instagram, and messenger.
Read More | WhatsApp Tips and Tricks