WhatsApp has released a few new features with something new all the platforms. The one big feature is the animated sticker support for all the smartphones. You can now send animated stickers to your chats but how? Here we have a step by step guide to tell you how you can install and use animated stickers on your WhatsApp.
Steps to Send Animated Stickers on WhatsApp
Open WhatsApp and go to the chat where you want to share animated stickers.
Tap the sticker's selection window and tap the little plus button on the right.

You will be redirected to the sticker download page. Here look of the sticker pack with the little play button, these are the animated sticker pack.
Install that sticker pack and go back to the chat window.
In the sticker selection window, you will see the newly installed sticker pack.

Select the sticker pack and tap on the desired sticker to send.
The sticker will keep on animating till you are in the chat window but will stop animating once you leave the chat window.

To see the animations again, tap on the sticker and it will open in a small popup.
Use Third-Party Animated Sticker Maker App
WhatsApp support sticker installation from the third party sticker downloader and install it to use them in chats. There are a bunch of sticker packs and sticker making apps on the Google Play Store which you can download according to your liking.
We made a post about that too, you can go ahead and check how you can make custom sticker packs for WhatsApp.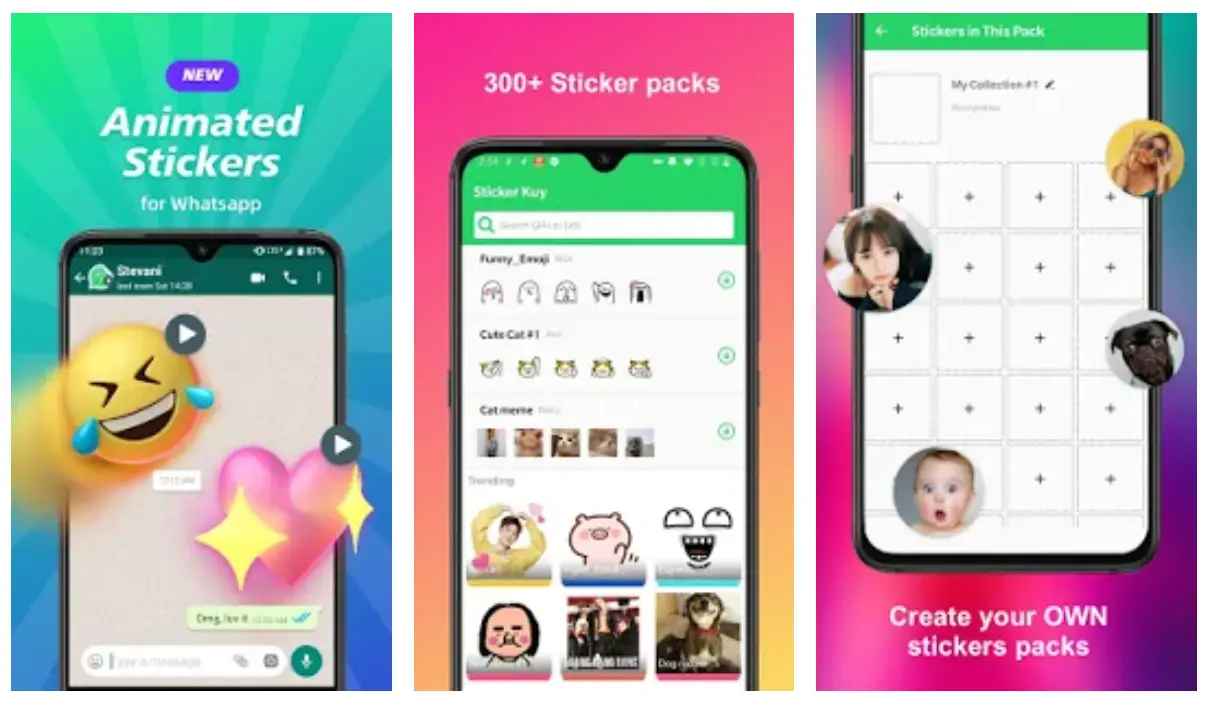 Animated Sticker Maker for WhatsApp WAStickerApps is one such app that lets you create animated stickers for WhatsApp. This app comes with preinstalled stickers which you can install directly into the WhatsApp, You can create more to install them as a sticker pack on WhatsApp to share them with friends.
Wrapping up
This is how you can install and use animated stickers on your WhatsApp and share them with friends. For more WhatsApp tips and tricks, follow us on our social media to stay updated with new articles.
Also, see- 3 Best WhatsApp 3D Sticker Apps For Android