If you ever heard of a rumor that Google listens to everything and save it then get ready to be surprised, it's true! Google saves everything you say to the Google Assistant is being recorded and get saved on Google's server. Even if this is to make your experience better, it is still creepy to know that Google records your voice.
Google must have written this thing somewhere in the agreement but who reads that right? Well, Google got itself covered by providing all your content in the Google Account dashboard but you probably didn't know about it. So here we have a guide to tell you how you can access those recordings and how to automatically delete them.
Steps to Automatically Delete Google Voice Recordings
1] Open a browser and navigate to myactivities.google.com and log in using your Google Account credentials.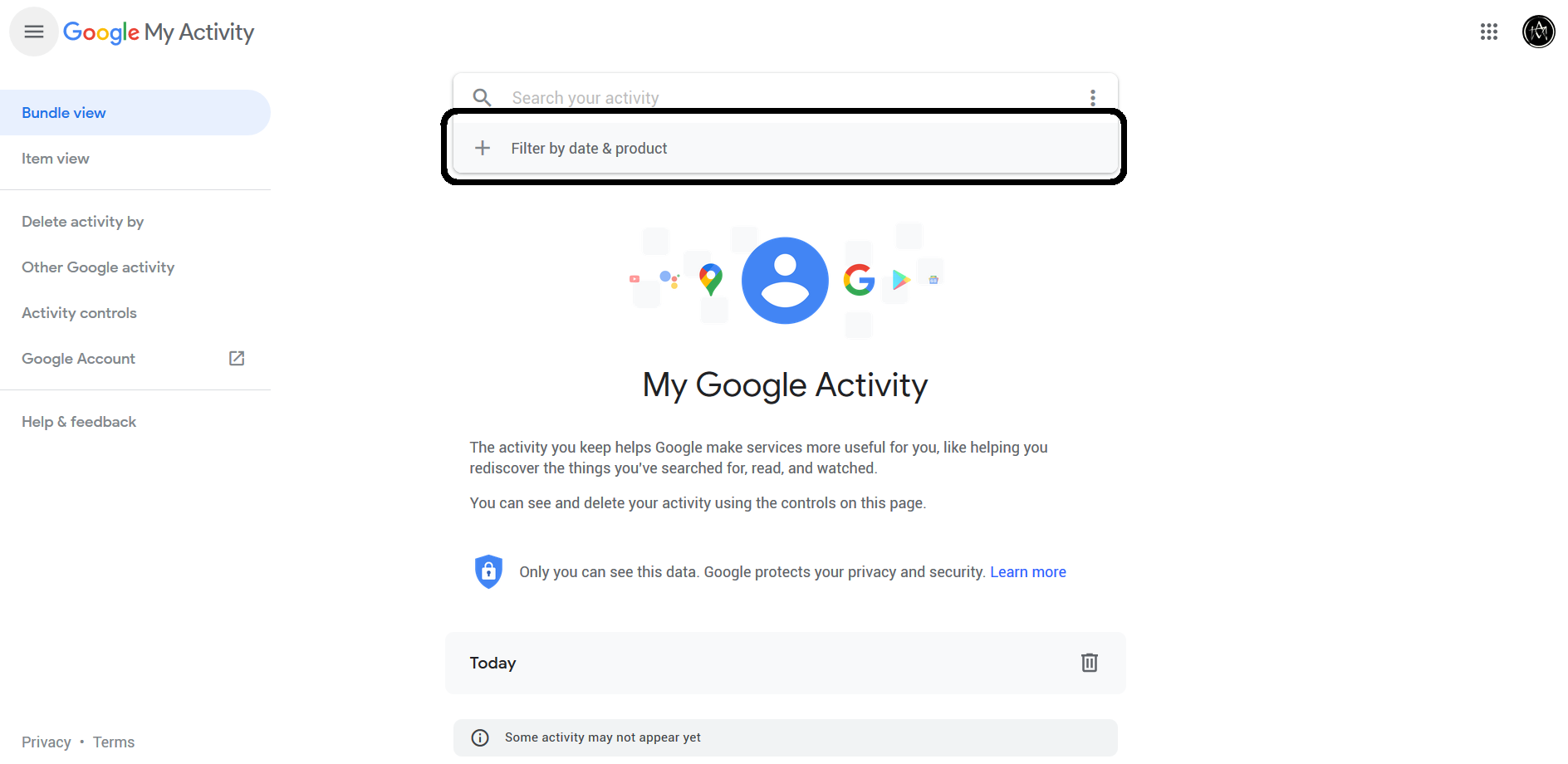 2] Once logged in, click the Filter by date & product > select Voice and Audio and click Apply button.

3] You will see a list of all your voice searches you done this whole time.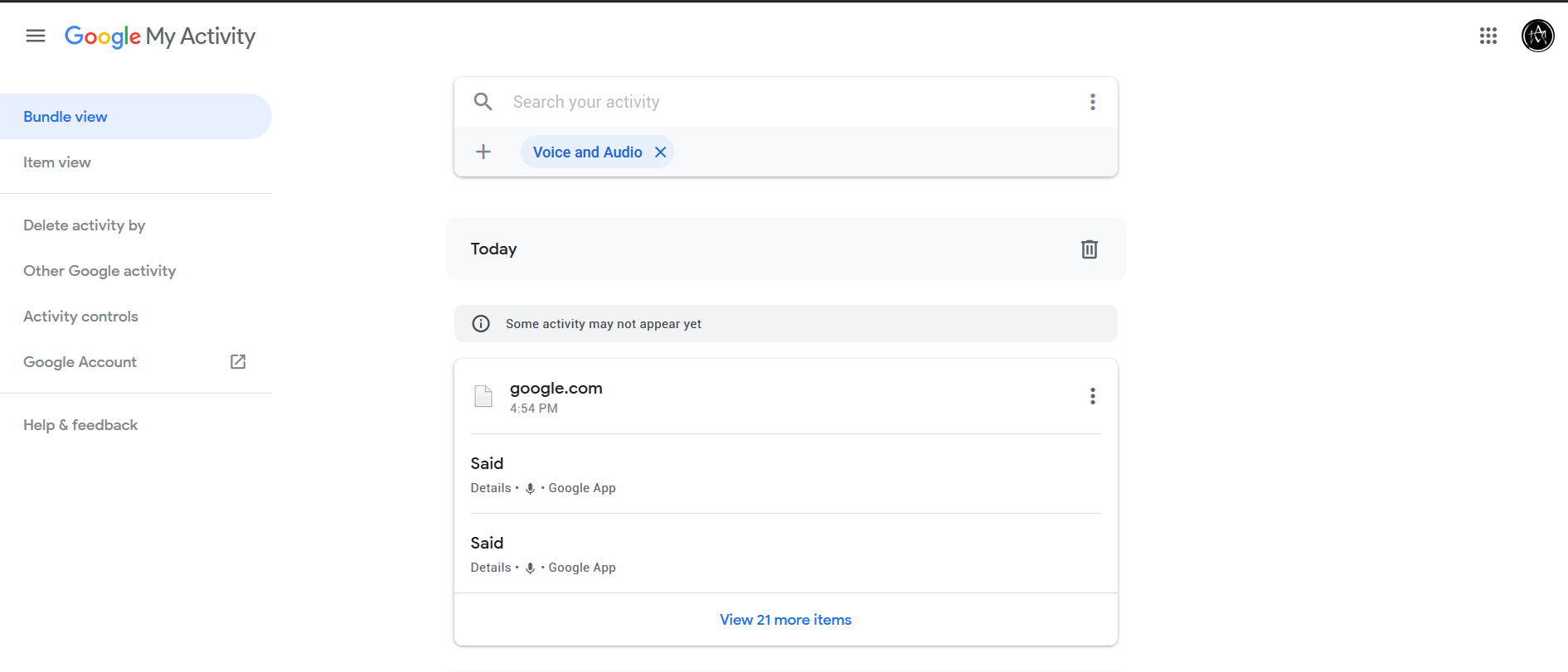 4] You can listen to them as well and delete them one by one.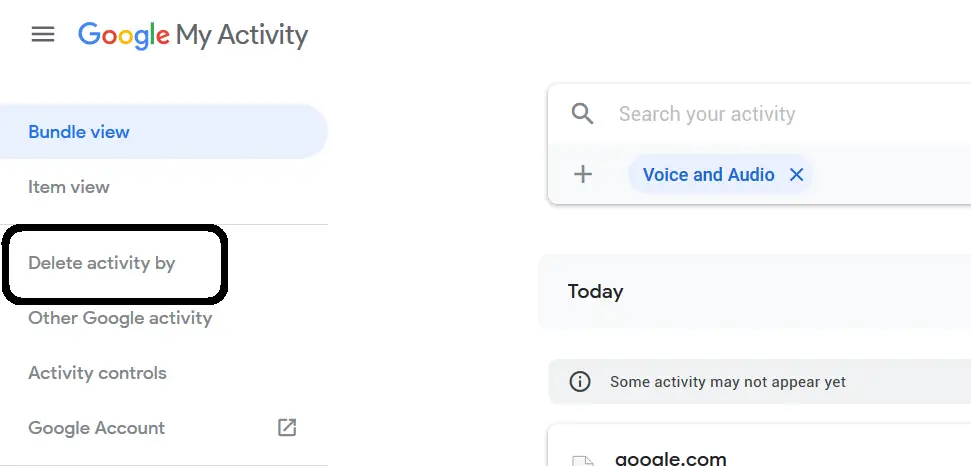 5] Or you can click the Delete activity by button on the side menu.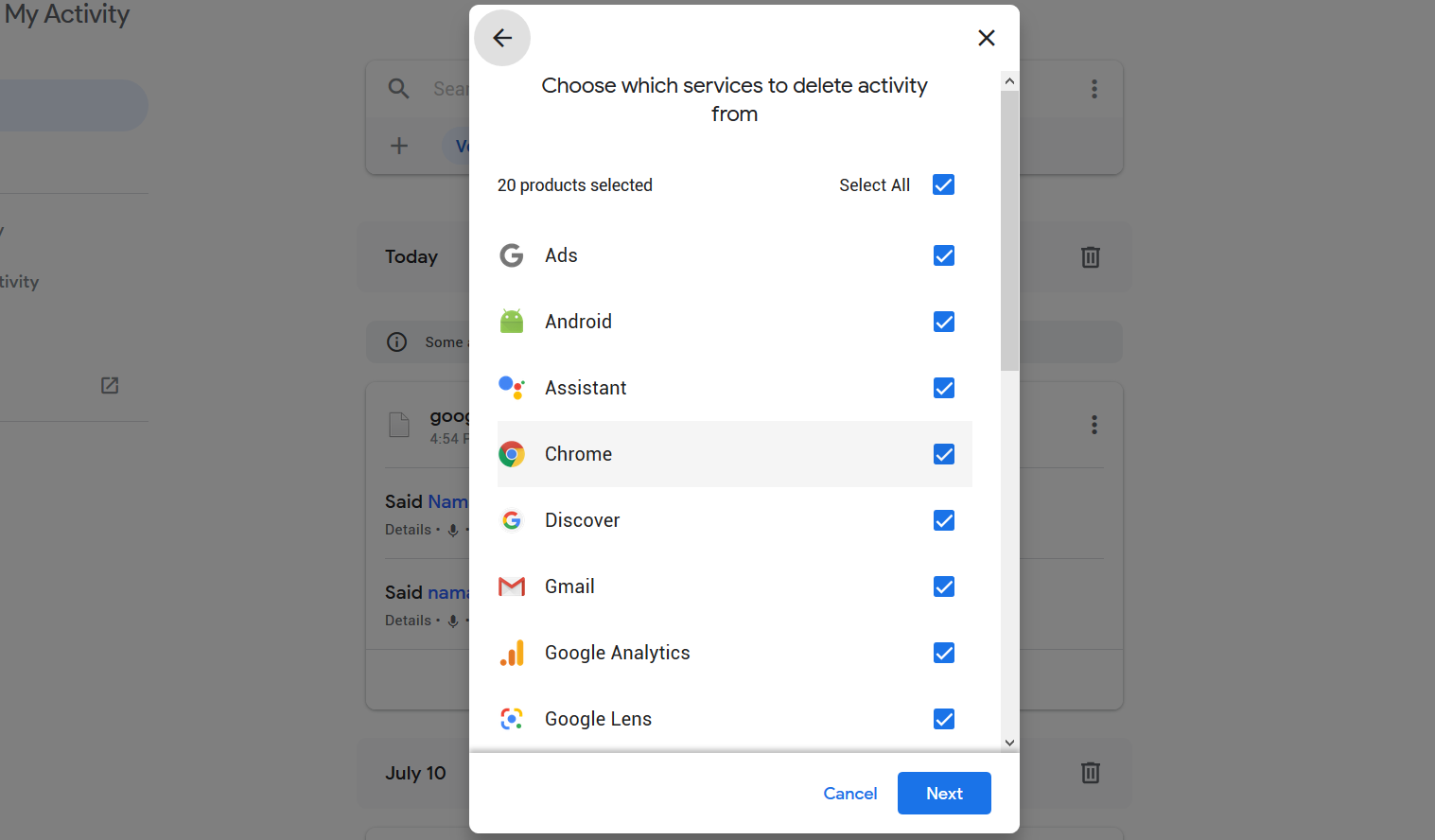 6] Select the activities and the time interval for which you want to delete the activities.
Wrapping up
This is how you can listen to the voice recordings which it records when you talk to the Google Assistant. You can check much more in your Google Account activities page than this, you can also clear all your YouTube search history.