Sometimes you want to watch a video on YouTube and do not want to show it up in your watch history. Here is good news for you. YouTube has an Incognito mode that makes it easier to watch videos without leaving a watch history. So, you can watch embarrassing videos and hide your watch history on YouTube.
YouTube started to roll out this feature with the new YouTube incognito mode that can be turned on via the Account section of the app. Just like Google Chrome, your watch, and search history while using incognito mode will be cleared. The incognito mode automatically deactivates after some time if you are inactive.
How to switch to YouTube Incognito Mode
1] Open the YouTube app and tap on your profile icon in the top right corner.
2] Now, you will see the "Turn On Incognito" option, tap on it.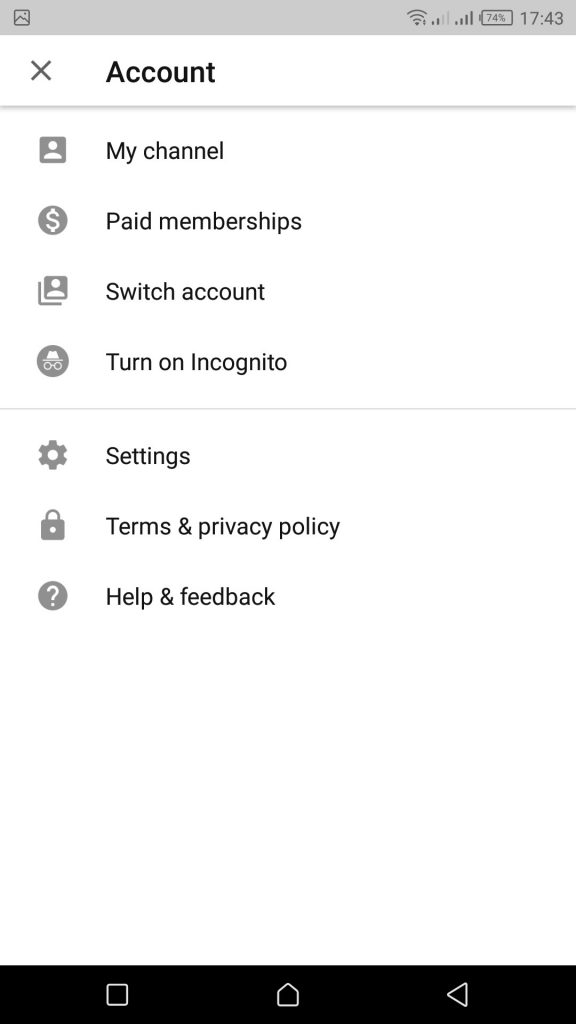 3] If you don't see this option in your app, make sure that you have the latest version of YouTube installed on your phone.
4] After tapping on the option, you will get a notification that you've gone incognito.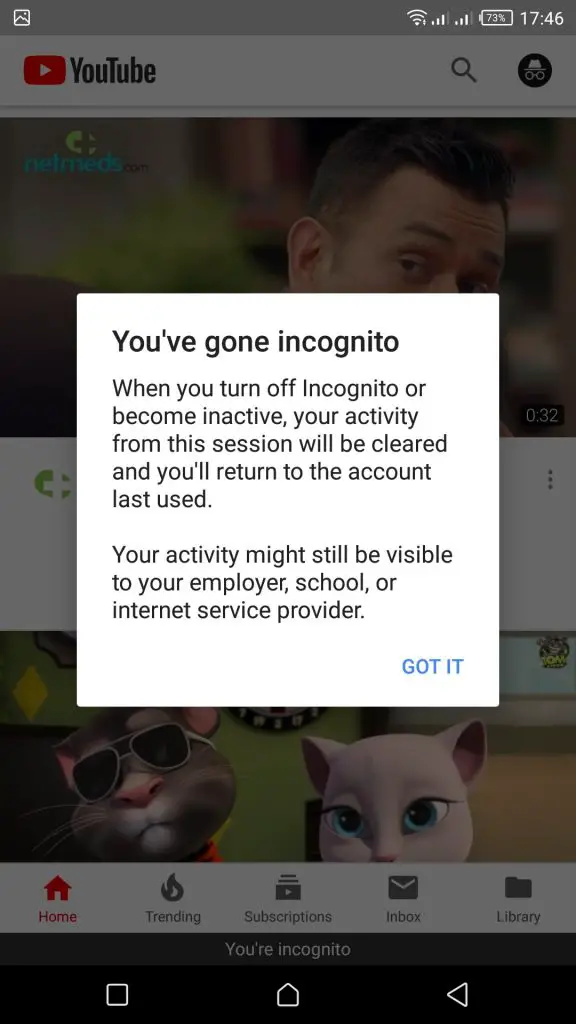 5] Here you go! You can now watch embarrassing videos on the YouTube app.
You can only access the Home and Trending features of the app in incognito mode. Your subscriptions, inbox, and library won't be available and you can't save any videos to your playlists either.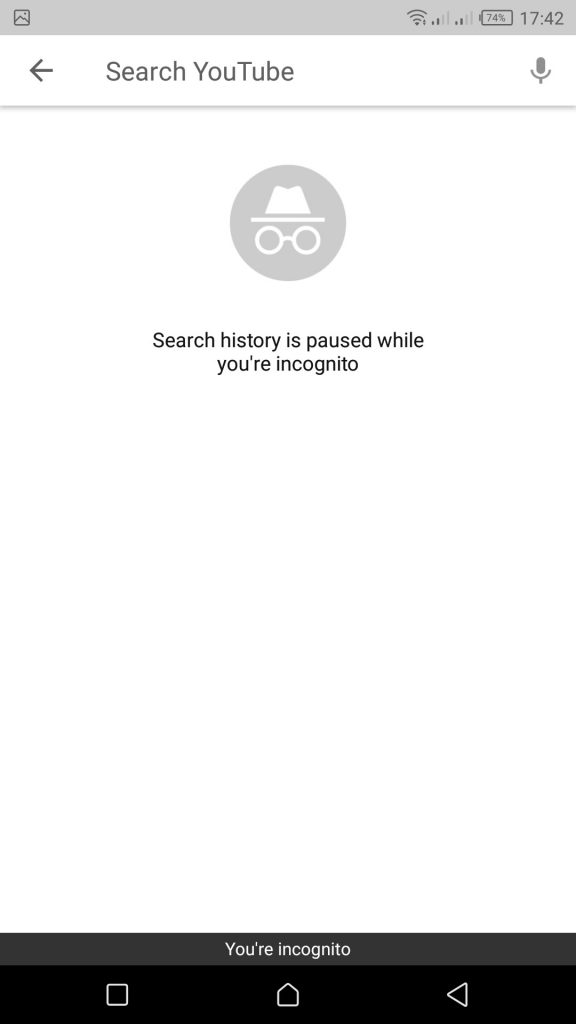 How to turn off YouTube Incognito Mode
Want to exit the incognito mode? It is also very simple, just click on the incognito icon in the top right corner and select "Turn Off Incognito" from the pop-up below.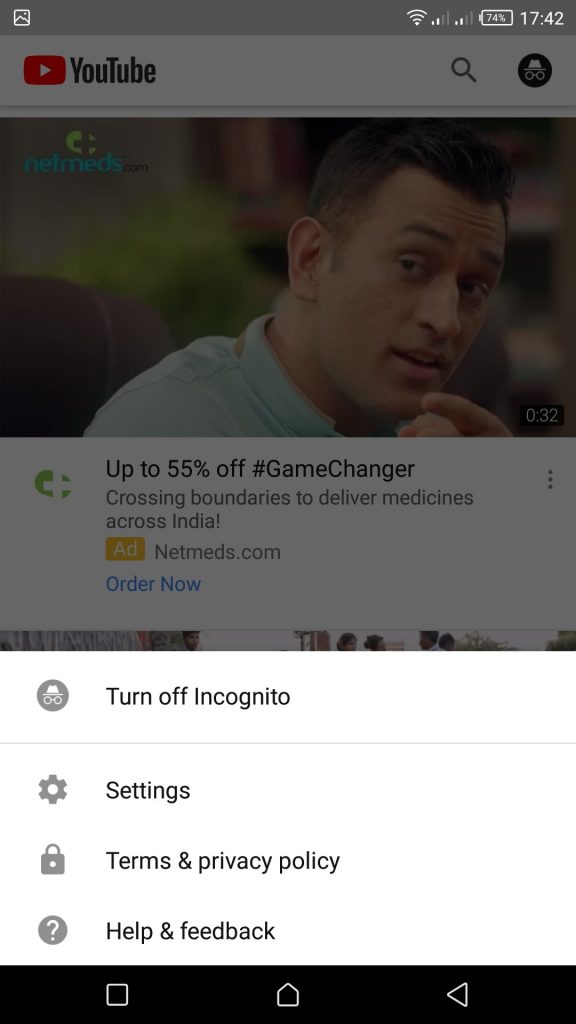 The new YouTube incognito feature is available for both Android and iOS users. If you want to hide your watch history on the YouTube web, you can use incognito mode on your browser.
It is to be noted that the incognito mode doesn't show anything you watch in your watch history in the app, however, your employer or school will still be able to see what you've been watching.
Also, read How to Delete Your YouTube Watch History