Prime Day Sale 2020 is here, and Amazon is offering some great discounts for those planning to buy smartphones, Smart TVs, and Echo devices. Notably, the 48-hour long sale starting on Thursday, August 6, at 12 midnight and will continue till 12 pm on Friday, August 7.
The sale is exclusively for Prime members; you can subscribe to Prime if not already. Apart from regular discounts, the e-commerce giant is also offering a 10% additional discount for HDFC Bank debit/ credit cards and EMI. One can avail 10% instant off up to Rs. 1,500 (Rs. 650 on debit cards) by spending Rs 5,000 or more (offer page).
Here are some of the best discounts and deals on smartphones, smart TVs, and gadgets available in the Amazon Prime Day Sale 2020.
We are continuously updating the deals and offers. So, make sure to bookmark the page in your browser.
Deals on Smartphones
iPhone 11
Launched last year, the iPhone 11 is still a power-packed flagship smartphone from the Cupertino giant. As a part of the sale, the phone will be offered for about Rs. 59,900, down from Rs. 68,300.
To recall, it was launched Rs. 64,900 in India. However, the price was later increased to Rs. 68,300, citing the recent GST hike on phones. Nonetheless, it did go down to Rs. 62,900 during the Amazon Apple Days Sale.
The iPhone 11 has a 6.1-inch Retina LCD and dual 12MP cameras. It gets powered by A13 Bionic chip and also comes with IP68 rating and wireless charging. Since the next iPhone's launch is rumored to be delayed, the discounted iPhone 11 could be a good buy at the moment.
OnePlus 7T, OnePlus 7T Pro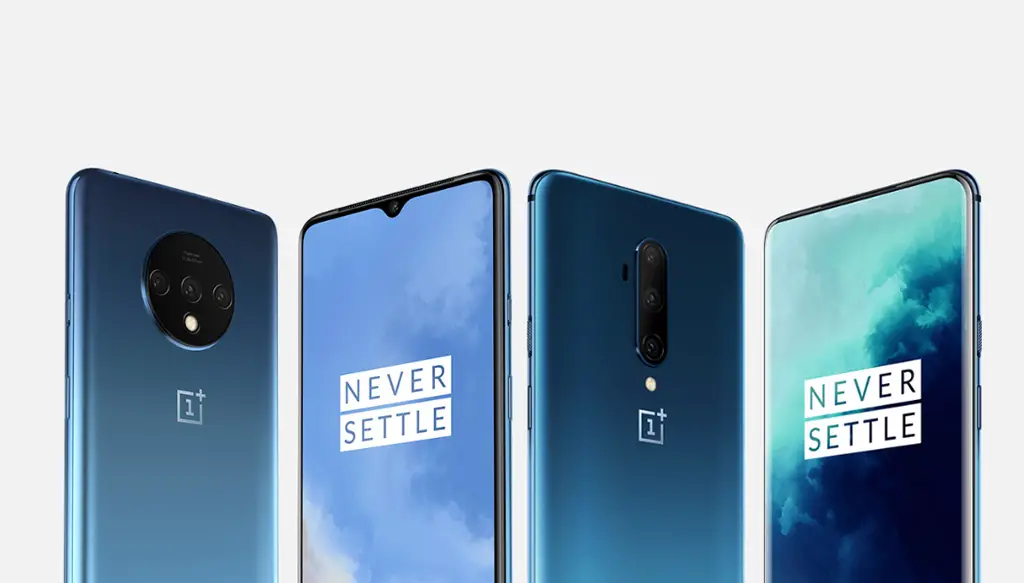 OnePlus is offering deep discounts on its flagship phones from last year. Notably, the OnePlus 7T (256GB) will sell at Rs. 35,999, down from Rs. 37,999. Whereas, the OnePlus 7T Pro (256GB) will be available for Rs. 43,999 after a flat 4K discount.
The OnePlus 7T comes with Snapdragon 855+, a 90Hz display, and a 3,800mAh battery. The OnePlus 7T Pro, on the other hand, offers a Quad-HD+ 90Hz display with a pop-up camera, Snapdragon 855+, and a 4085mAh battery as its main highlights.
You can also get concessions on the latest OnePlus 8, OnePlus 8 Pro, and OnePlus Nord by availing bank discount offers.
Buy OnePlus 7T   Buy OnePlus 7T Pro
Samsung Galaxy S10, S10+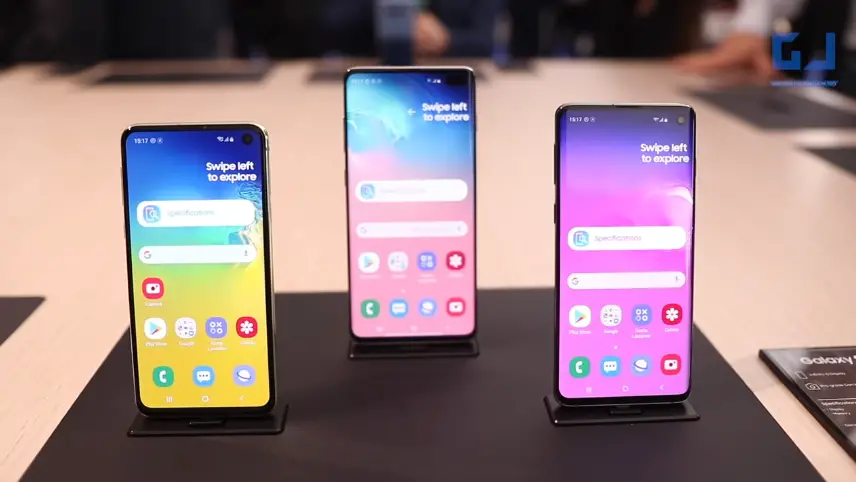 Samsung will be selling its Galaxy S10-series for discounted rates in the Prime Day Sale. Notably, the Galaxy S10 will be available for Rs. 44,999, down from Rs. 49,990, whereas the S10+ can be bought for Rs. 52,999, down from Rs. 55,999.
For starters, the Galaxy S10 flaunts a 6.1-inch Super AMOLED QHD+ display, Exynos 9820 SoC, and triple 12MP rear cameras (primary + telephoto +wideangle). Besides, there's a sizable 3,400mAh battery, 15W charging, and a 10MP front camera.
The S10+ shares similar specs but has a larger 6.4-inch screen, bigger 4100mAh battery, and dual front cameras. You also get to opt for a higher storage option.
Redmi K20 Pro
Launched last year, the Redmi K20 Pro is still an excellent smartphone for the price, thanks to its flagship-grade hardware. The phone will be up for just Rs. 22,999, compared to the usual selling price of Rs. 24,999.
With K20 Pro, you get a powerful Snapdragon 855 SoC, notch-less AMOLED display, and pop-up selfie camera. Other key specs include 48MP triple rear cameras, 20MP selfie shooter, 4,000mAh battery, and 27W charging support.
Deals on Laptops

Amazon will be offering discounts on various laptops during the sale. Notably, the recently launched Mi Notebook Horizon Edition 14 will be available for Rs. 52,999, against the current selling price of Rs. 54,999.
There'll be several new launches, including HP Pavilion gaming laptop, Lenovo Legion 5i, HP Pavilion i3 & i5 10th gen, Asus Vivobook Ultra, and Dell Inspiron 5300. Basic laptops like HP Intel Pentium Silver N5030, too, will be a part of the sale.
Deals on Smart TVs
Besides smartphones and laptops, you'll also get to see some good deals on smart televisions from Sony, TCL, LG, and more. The OnePlus 32 and 43-inch LED TVs will specifically go on sale under Wow Deals at 6 pm on August 6.
Amazon is teasing a minimum of Rs. 9,000 discount on Onida 32-inch TV, Rs. 10,000 off on Sony 43-inch FHD TV, Rs. 4,000 off on Mi 32-inch Android LED TV, and Rs. 30,000 off on LG 55-inch 4K Smart TV.
Deals on Amazon Devices
Amazon is offering up to 50 percent discount on specific Amazon devices, including Fire TV Stick, Echo smart speakers, and Kindle e-reader.
Amazon Fire TV Stick
The popular Amazon Fire TV Stick, which usually floats around Rs. 3,999, will retail for just Rs. 2,399 during the sale.
It comes with Alexa Voice remote and can be plugged into your HDTV to enjoy favorite movies & TV shows from Prime Video, Hotstar, Netflix, Zee5, Sony LIV, Apple TV, YouTube, etc.
Echo Devices
Alexa-enabled Echo devices will have some significant price cuts during the Prime Day Sale, given below.
Echo Dot (3rd Gen):

Rs. 2,249, down from Rs. 3,999 [Add 9W Wipro Smart Bulb for Rs. 50 Extra in Bundle Offer]

Echo Input Portable– Rs. 2,749, down from Rs. 3,999
Echo Plus (2nd gen)– Rs, 7,499, down from Rs. 9,999
Echo Show 5– Rs. 5,399, down from Rs. 5,999
Echo Show– Rs. 14,999, down from Rs. 16,999
Echo Flex- Rs. 1,999, down from Rs. 2,999
Kindle PaperWhite
Those interested in e-readers can check out the deal on the 10th generation Amazon Kindle Paperwhite. During the sale, you'll get a flat discount of 3K, making up for a final price of Rs. 9,999.
The Kindle Paperwhite gets a 300 PPI glare-free display, 8GB of built-in storage to store books, and built-in adjustable lights. It also features a long-lasting battery life and waterproof design.
Deals on Other Gadgets & Accessories (Updated)
Below are some worth watching deals on other gadgets and accessories for the Amazon Prime Day Sale 2020:
Wrapping Up
So, these were some of the best deals on smartphones, laptops, LED TVs, and other gadgets to look out for during Amazon Prime Day Sale 2020. Nonetheless, Amazon hasn't yet revealed all the discounts; we'll update the article if we find any other worthy deals.
If you don't have a Prime account, you can avail 50% discount on Prime membership by using the Youth offer (for age 18-24). Also, don't forget to use card offers to enjoy additional discounts on your purchase.