With Chrome 76, Google bundled the new extension toolbar menu, which compiles all installed extensions into a single icon. Now, while this does help saving toolbar space, some of you may not like it. Therefore, we are here with a quick guide on how to disable the Chrome extension toolbar menu.
Disable Chrome Extension Toolbar Menu
Notably, the extension menu helps declutter the Chrome toolbar for extra room. It's quite useful, especially for people who have a lot of extensions installed in their Chrome.
But at the same time, it takes away the feasibility of one-click access. You'll have to tap the menu to reveal the set of extensions and then tap again to open the installed programs.
Now, if you don't like the whole idea, you can disable the Chrome extension toolbar menu using the steps given below.
1] Open Chrome browser on your computer.
2] Type chrome://flags/ in the URL bar and press Enter.

3] Search for "Extensions Toolbar." Alternatively, you can directly access it by typing chrome://flags/#extensions-toolbar-menu in the search bar.

4] Tap the drop-down menu beside the Extensions Toolbar Menu feature and select Disabled.

5] Once done with the change, restart the Chrome browser. You can also tap the Relaunch prompt. Before restarting Chrome, make sure to save any pending work as all the tabs will be reloaded.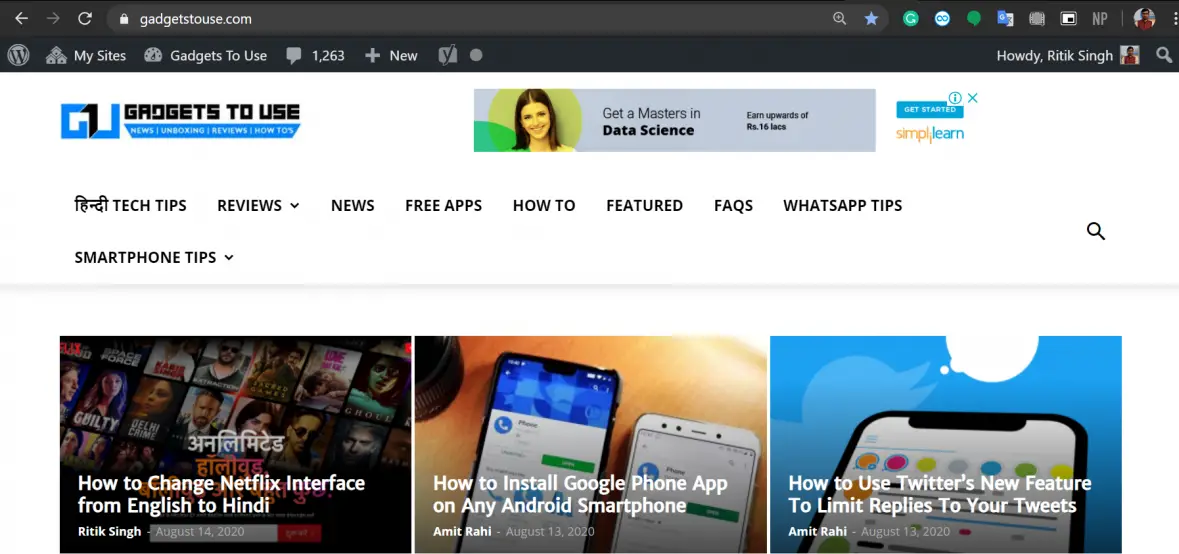 That's it. The toolbar menu will be now removed and all your extensions will be shown individually in the toolbar, similar to older Chrome versions.
If you want to enable it back anytime soon, repeat the steps and change the setting to default.
Wrapping Up
This was all about how you can disable the extensions toolbar menu in the Chrome browser. That said, Google might make it permanent in the future by removing the setting altogether. So, keep a note of that.
Google Chrome also has a couple of hidden features that will enhance your day-to-day browsing experience. Check them out here.