Nowadays, flagship smartphones come packed with cameras that can challenge even the DSLRs. One of the most captivating features of a flagship smartphone camera is the ability to record slow-motion videos. The slo-mo videos not only look cool but also add creativity. The slow-motion effects can make a normal video really fun to watch.
But, sadly this slow-motion video recording feature comes only with flagship smartphones, that everybody cannot afford. So, if you don't own a flagship phone but still want to create slow-motion videos, you need not worry as you can still record slow-motion videos on your phone. There are a number of apps available that can help you do that.
How to Record Slow Motion Videos on any smartphone
So, as we mentioned above, slow-motion video recording is possible on any Android smartphone or tablet thanks to some Apps available on the Google Play store. Here we have listed some of these Apps which allow Android users to record and even edit the videos in slow motion. Let's take a look!
1. Slow Motion Video FX
Slow Motion Video FX is the best slow-motion video app for Android. The app not only allows you to record video in slow motion but also let you convert your existing videos into slow-motion videos. The app has a simple user interface and you can apply effects as well while recording.
When you launch the app and tap on the "Start Slow Motion" button, it will ask you, if you want to record a slow-motion video or convert an already existing one. Depending on your choice, the app will either open the camera app or your video library. Once you record or select your video, you can set the speed anywhere between 0 to 1 and as the value closes to zero the video becomes slower.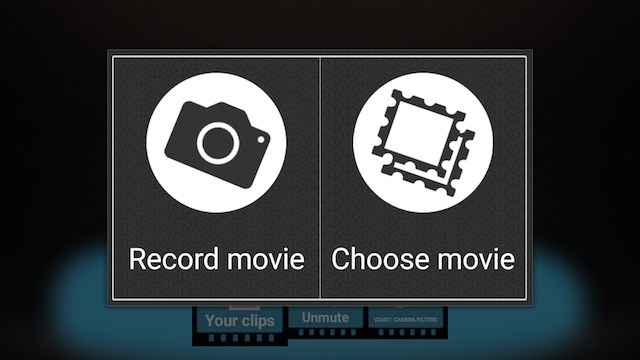 Download Slow Motion Video FX for Free
2. Free Slo-Mo Video Editor
Free Slo-Mo Video Editor is a very handy video editor App with many features including slo-mo video capture. The App is simple and easy to use which lets even beginners edit the videos. The App also lets you record videos with zero quality loss, no rendering, no ghosting effects, or no motions blurs like other slow-motion apps.
It has a simple slide the speed shuttle across the video to choose the moment. You can tap & hold the shuttle to see an animation of what each slo-mo video profile looks like. The Shuttle Bar is 1 second wide as all the action is usually over in one second.
Download Free Slo-Mo Video Editor
3. Videoshop – Video Editor
Videoshop – Video Editor is another popular video editing app on Android. It lets you trim videos, add music, adjust color, create animations, and record voice-overs, along with slo-mo videos. Its best part is that you can select the part of a clip where you want to apply the slow-motion effect.
To apply slow-motion effects, tap on the "Speed" button. Now select the part of the video where you want to apply the slow-mo effect, and then adjust the speed by using the slider at the top. Once you are done with your selection, tap on the "Done" and your video is ready.
Download Videoshop – Video Editor for free
These were some apps using which you can record slow-motion videos on any Android phone. Tell us in the comments which app you would use for slo-mo recording!