Most of us have several Gmail IDs for communication. If you have any Gmail account that is no longer being used, you can easily delete it on your Android phone. Here's a quick guide on how you can delete a Gmail account permanently on Android.
Delete a Gmail Account Permanently on Android
Deleting the Gmail service won't delete your entire Google account. Also, you won't lose out on any of your activities or purchases made on Google Play. However, all the emails and mail settings will be deleted, and you won't be able to use your Gmail address to send or receive emails. In case you want to backup your Gmail data before deletion, scroll down to the bottom of the article.
Steps to Delete the Gmail Service from your Google Account
On your Android, head to Settings > Google.
Now, click on Manage your Google Account.
Select Data & personalization from the top menu.
Scroll down to "Download, delete, or make a plan for your data" and tap Delete a service or your account.
Now, click on Delete a Google Service.
Enter your password on the next screen.
Next, tap Delete next to Gmail.
Follow the on-screen instructions to complete the deletion.
That's it. The Gmail service will now be removed from your account. With the same, all your email data and settings, too, will be erased permanently.
Backup Your Gmail Data
Before proceeding with the deletion, you can download the copy of your Gmail data using the steps given below.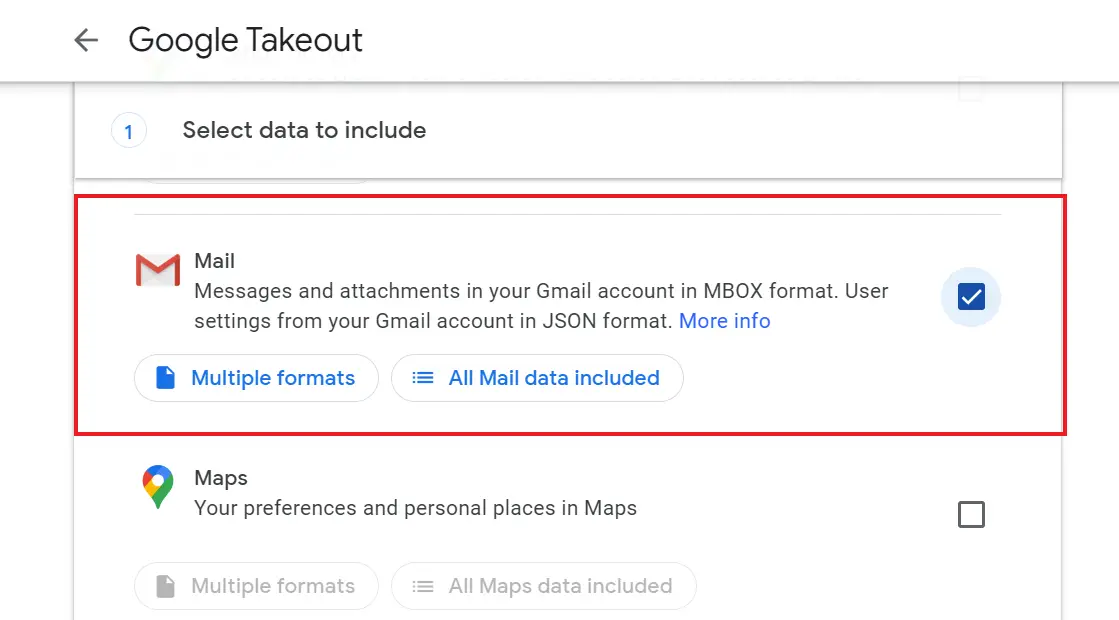 Go to Google's Download your data page. Sign in with your account.
Deselect all, scroll down, and select Gmail. You can also choose what data to backup.
Select the delivery method, file type, and size.
Tap Create Export to backup your Gmail Data.
Wrapping Up
This was a quick guide on how you can delete the Gmail service from your Google account.  If you change your mind, you may be able to recover your Gmail address. However, if it's been a while since you removed the Gmail service, you might not be able to get your emails back.
Also, read- Change Your Name, Phone Number & Other Info in Google Account