Realme released the Realme UI 2.0 which is based on Android 11 at its launch event earlier this week. This released came right after Oppo revealed the ColorOS update based on Android 11. The Realme UI 2.0 will inherit some of the features from the ColorOS 11 like notification bar colors, shortcut buttons, and more features.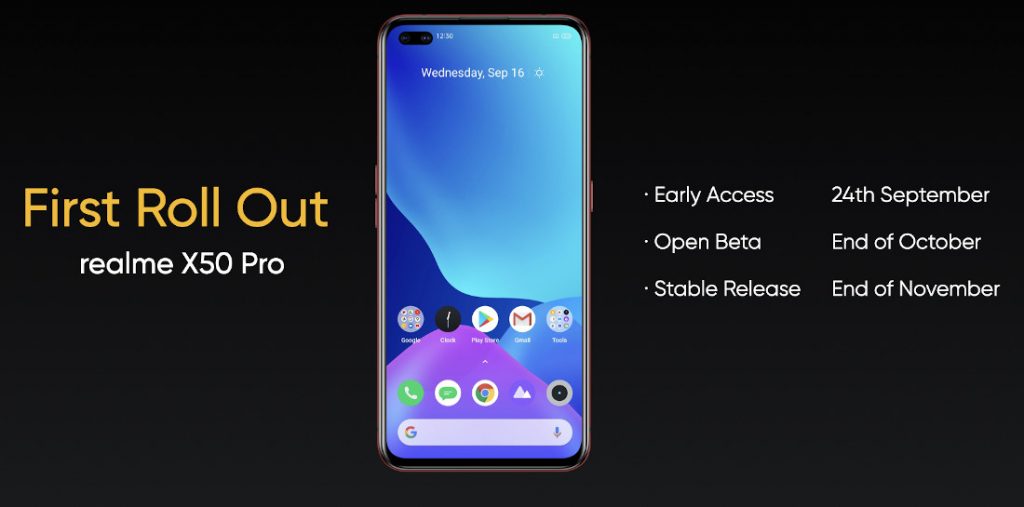 This new Realme UI 2.0 update comes with a 45% improvement in the system resource utilization. This will result in a total 32% increase in the system speed and a 17% increase in frame rate stability than last year. Here is a list of all the highlights which Realme shared at the event about the Realme UI.
Realme UI 2.0 Features
1] Users will be able to pick their own colors using the Global Theme Colour feature. The user will get 5 built-in color schemes and 10 colors. The colors can be chosen for the main interface, notification bar, shortcut button, and 24 more places in the interface.
2] Always on display got more themes, there are 5 new themes and there is an option to create more AOD themes in settings.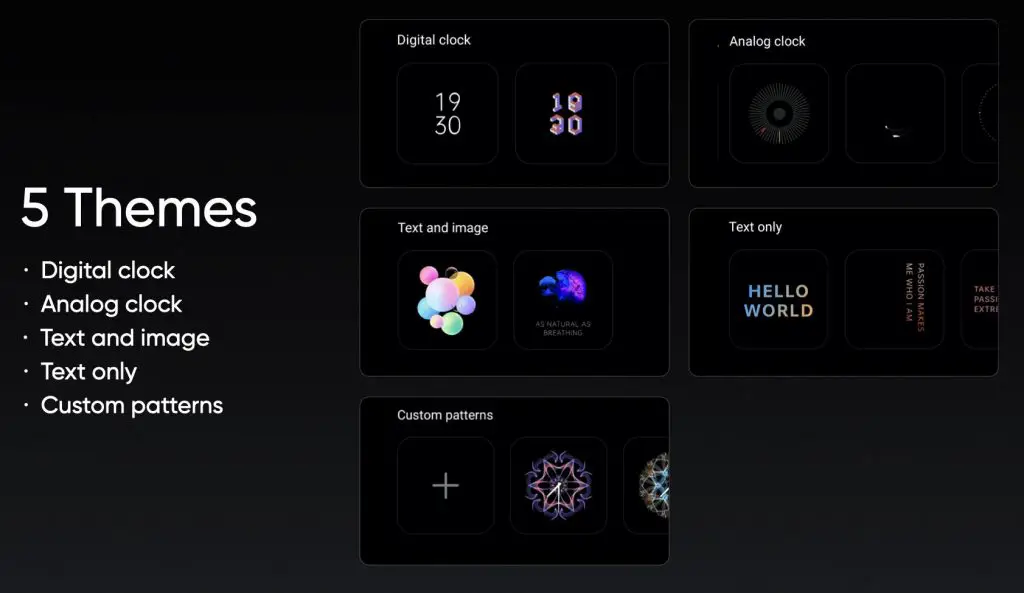 3] The Dark mode has been improved with three new styles; Enhanced, Medium, and Gentle. There is also an auto adjustment that adjusts the contrast according to the ambient light.
4] Icon customization got some improvement and the Fonts got its own store. This will give third party launchers access to their home screen design for more customization.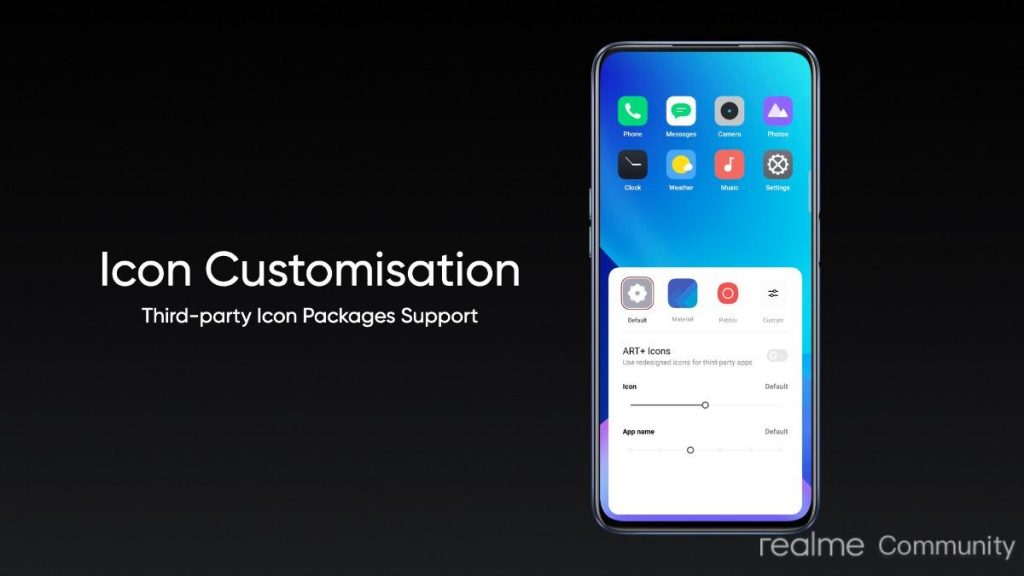 5] The Floating Window feature lets you open a few apps in floating windows while the user or watching movies.
Realme UI 2.0 Update Timeline
Realme has confirmed at the event that they will roll out an early access beta for the Realm X50 Pro users. This early access update will be available from 24th September and the open beta will be rolled out by the end of October to the Public. The final update rollout will begin from the end of November.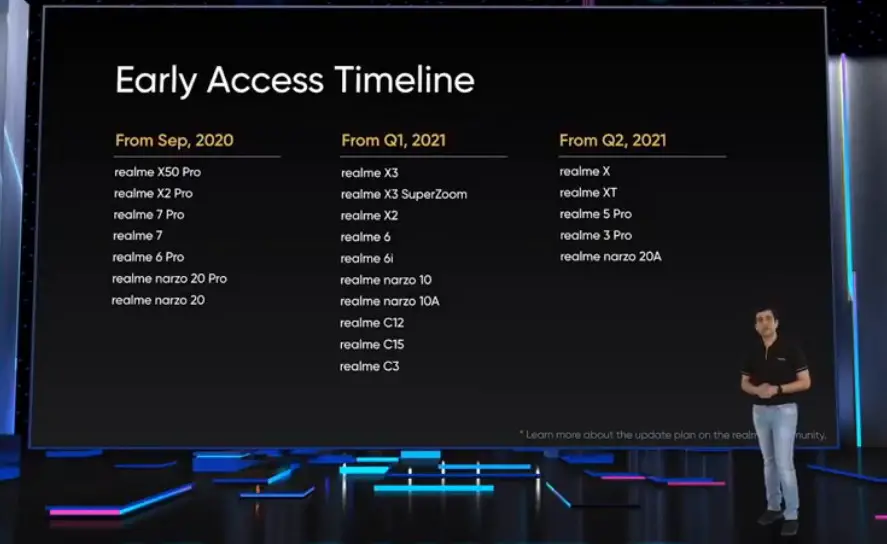 The roadmap of this new Realme UI 2.0 hasn't shared by Realme. But there is a leaked slide that shows the Early Access Timeline for the devices. There is no official confirmation about this list or the roadmap of the final release but we will keep you updated with that.