The current Coronavirus pandemic has changed the way students want to learn. Online education has become the new normal, and almost everyone is opting for digital platforms over offline education, given the social distancing norms and risk of exposure to the Coronavirus. Now, there are tons of e-learning applications in the market for both Android and iOS. Below, we've compiled a list of best online learning apps available in India that'll help people looking forward to learning on their smartphones.
Best Online Learning Apps for Students in India
1. Khan Academy
Khan Academy is a free learning app that aims to build a strong conceptual understanding. It comprises an entire library of videos and explanations with teachers giving lectures on a virtual blackboard. There are quizzes, unit tests, and in-app homework to further sharpen your skills.
The maths and science content is in line with the CBSE syllabus. Apart from Classes 1 to 12th, Khan Academy also facilitates education for university students, including preparation for CAT, MCAT, GMAT, IIT-JEE, SAT, LSAT, and other exams. Being a non-profit platform, it is entirely free- no ads or subscriptions whatsoever.
Key Highlights:
Huge video library
School + Competitive Preparation
Practice tests, exercises
Completely free
2. Byju's Learning App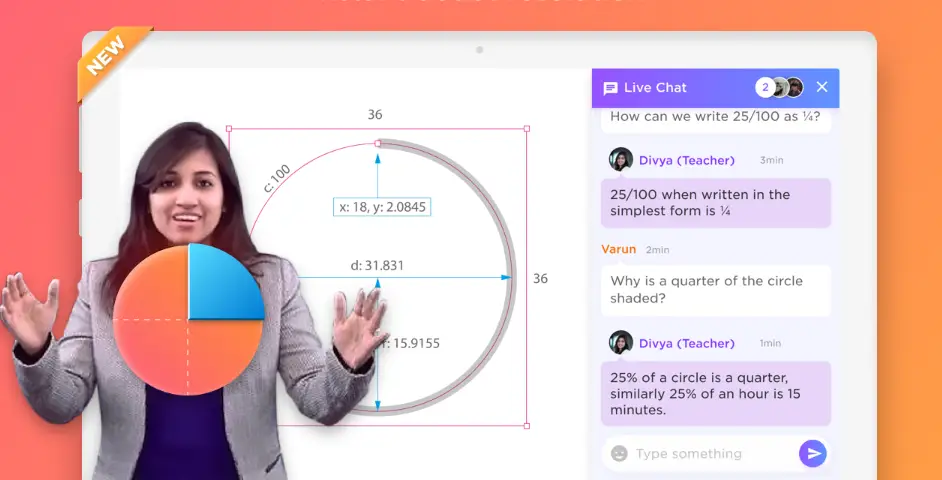 Byju's is another popular online learning app that not only focuses on school-going students but also caters to popular competitive exams. It constitutes all state-level Boards, ICSE, and CBSE syllabus for classes 6-10, followed by IIT JEE and NEET Preparation for classes 11-12.
Other competitive preparation includes UPSC, Bank PO, IAS, and more. Note that courses aren't free- though they do have a free trial and a scholarship program from Class 4-12 students. You also get one-on-one guidance from a mentor, real-time reports, and more.
Key Highlights:
School + Competitive Preparation
One-on-One mentoring, doubt resolution
Practise sessions, exercises
Scholarship program
3. Vedantu Live Learning App
Vedantu is currently offering free access to all of their live online classes. The premium content for Classes 1-12, CBSE, ICSE, Boards, KVPY, NTSE, IIT JEE & NEET, can also be accessed for free on the application.
Besides live classes, Vedantu also provides recorded lectures, course materials, tests, assignments, and in-class doubt solving. You get complete study packages for each class and attend all India mock tests to test your performance.
Apart from the regular course, you can also opt for co-curricular programs like Turbo Maths, Rocket Pro, Photography, Coding, Grammar, and more.
Key Highlights:
Free Live Classes, Premium Content
School + Competitive
Course Materials, In-class doubt solving.
Co-curricular Courses
4. Udemy Video Courses
Udemy is an online learning platform featuring video courses from expert instructors in different fields. The learning here isn't like the school syllabus. You can choose from over 2,000 different topics, including coding and data science to marketing, Photoshop, yoga, and more.
There are free and paid courses on business, development & programming, IT & software, office productivity, personal development, designing, lifestyle, photography, health & fitness, music, and whatnot. So if you're into skill development, Udemy is a great way to go for.
Key Highlights: 
Free & Paid Courses on over 2,000 topics
Programming and Coding
Skill Development, Entrepreneurship, etc.
5. Unacademy Learning App
Unacademy is more inclined towards competitive exam preparations. It includes classes, live lessons, and videos from experienced educators for exams like UPSC, CSE, SSC Exams, IIT JEE, NEET, Bank Exams, CAT, CDS, AFCAT, CAPF, NDA, Air Force, Navy, State PSCs, and much more.
Not only that, but you can also get your doubts cleared and test your preparation via Unacademy's live test series, Quizzes, and a dedicated practice section. You can further download lecture notes and revisit important topics through recorded sessions.
Key Highlights: 
Main Focus on Competitive Exams
Live Tests, Quizzes, Practice Section
Recorded Sessions
Both Free and Paid Options
Wrapping Up
So, these were some of the best online learning apps in India. Out of all, my favorite is Khan Academy for its entirely free content, followed by Udemy for the huge variety of skill development courses. Anyway, which one do you like? Let me know in the comments below.
Also, read- Top 5 Best Ad-Free To-Do List Apps for Android and iOS