We all need new pictures daily to upload on social media. At the same time we also want our social media feed to look great. Of course for that we all need perfectly clicked as well as nicely edited pictures. Well, to aid that, Google has now updated it's Photos app with some new editing features that might be quite helpful for all of us. The tech giant, at its 'Launch Night In' event earlier this week introduced Google Photos new editor tools. Let's know what these features are and what they do!
Also, read | How to Edit Photos on Your Smartphone Using Google Photos
Google Photos New Editor
Suggestions
First feature is a new 'Suggestions' tab. This will offer you quick suggestions on how to edit your each photo better. It will take just a tap to show these suggestions.
This feature uses machine learning to provide you suggestions that are especially customized for the specific picture you're editing. The features to customize include brightness levels, contrast and effects for portrait photography.
Granular Controls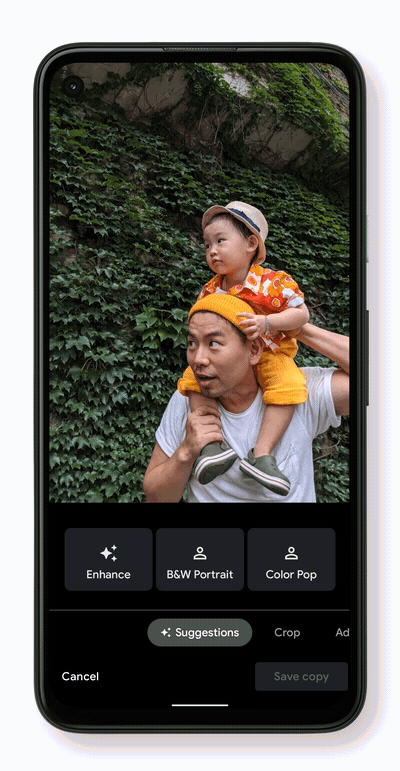 The new editor also helps you find granular features to edit and lets you control them. These granular controls like brightness, contrast, saturation, etc. can now be found under editor's new layout. So you can just scroll through all these options to find the right tool for you.
Portrait Light
Another useful feature Google introduced in its Photos app is Portrait Light. This new editing feature uses machine learning to improve the lighting in portraits, especially on faces.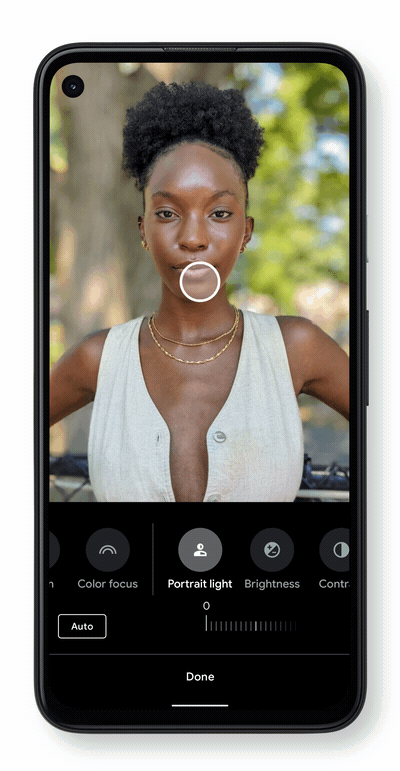 To provide you more control over your portraits, it will let you adjust the light position and brightness after capturing. Moreover, you'll also be able to use Portrait Light feature to regular old photos that arenare captured in Portrait mode.
This feature is currently available only on Pixel 4a 5G and Pixel 5. Google says to roll out it on more Pixel devices soon.
The Google Photos new editor tool is rolling out to the Google Photos app on Android phones in phases. So if you haven't yet received the new features, an update might be on the way to your phone.