Google recently announced that it is ending the free unlimited storage for Photos service. The users who have more than 15GB of data stored have to pay extra for the service to keep their pictures on the cloud. If you decided to switch the service then you may need to download all your pictures from Google Photos to reallocate to the other service you choose.
Google has already thought of this and announced the Google Takeout service. This service lets you download all the data including the contacts, Drive data, and pictures at the same time. But you don't get to add any filters while downloading your pictures from Google Photos.
Also, read | Google Photos free unlimited storage ends in 2021- how to save your photos?
Here is a little step by step guide to tell you how you can download your pictures using the Google Takeout service.
How to Download all Pictures from Google Photos
1] Open a browser on your desktop or mobile and navigate to takeout.google.com.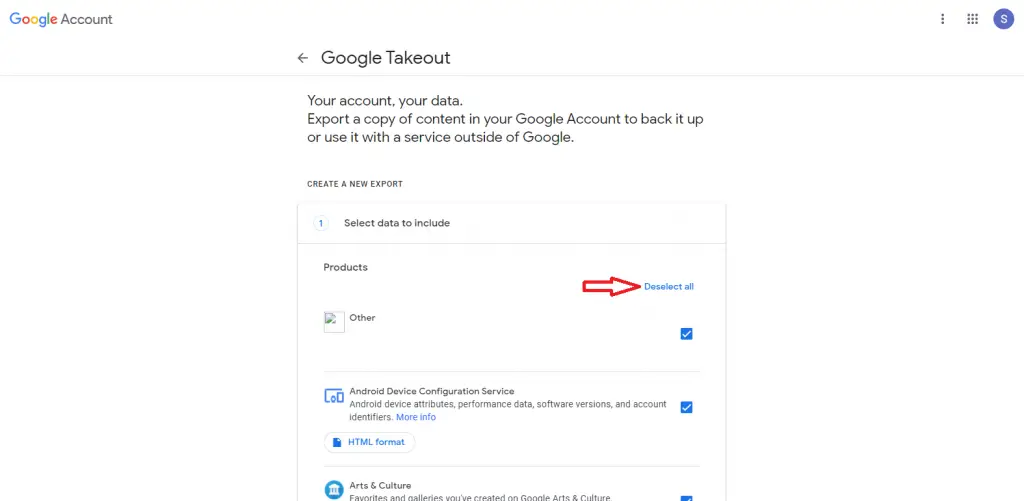 2] You will see a list of all the Google services to download the data. First, click on Deselect all then select Google Photos from the list and click on the Next Step button.
3] Keep all the settings on this page as they are, just select the size of the single zip package at the bottom of the page.
4] Finally, click on the Create Export button to start the backup process. This will take some time according to the volume of the data you have on the cloud.

5] Once the export is ready to download, you will get the download link via mail.
Wrapping up
This is how you can download all your pictures saved on your Google Photos to create a backup. You can also download all data from all other Google services from the same Google Takeout website. The only downside is that you won't be able to select the pictures or albums to create the backup, you can only select the date the picture or the data got uploaded on the service.