On most Android phones, you can toggle auto-brightness directly from the notification bar. However, it's not the same case with iOS. On the latter, you need to dig down deep in Settings to find and turn off the feature. Here's how you can easily enable or disable auto-brightness on any iPhone running iOS 14.
Enable or Disable Auto-Brightness on iPhone Running iOS 14
Auto-brightness is a convenient feature for people who keep changing the phone's brightness several times throughout the day. Once enabled, it automatically keeps adjusting the screen's brightness based on the surroundings using the ambient light sensor near the earpiece.
Now, toggling auto-brightness on iOS isn't as easy as iPhones. Many of you might already have checked that there's no such toggle in Settings > Display & Brightness. Instead, Apple has hidden it in the Accessibility tab.
To Turn On or Off Auto-Brightness on Your iPhone:
Unlock your iPhone and head to Settings.
In the Settings app, scroll down and click on Accessibility.
Next, click on Display & Text Size.
Now, scroll down to the bottom.
Here, enable or disable the toggle for Auto-Brightness depending upon what you want.
Alternative Method- Toggle Auto-Brightness Using Siri
With the iOS 14.5 update, enabling or disabling auto-brightness has become way more convenient on iPhone with Siri. You can ask Siri to enable or disable auto-brightness by saying, "Hey Siri, turn on/ off auto-brightness" or "Hey Siri, enable/ disable auto-brightness."
Here are nine new features you can enable on your iPhone with iOS 14.5.
Wallpaper Appears Darker Even After Disabling Auto-Brightness?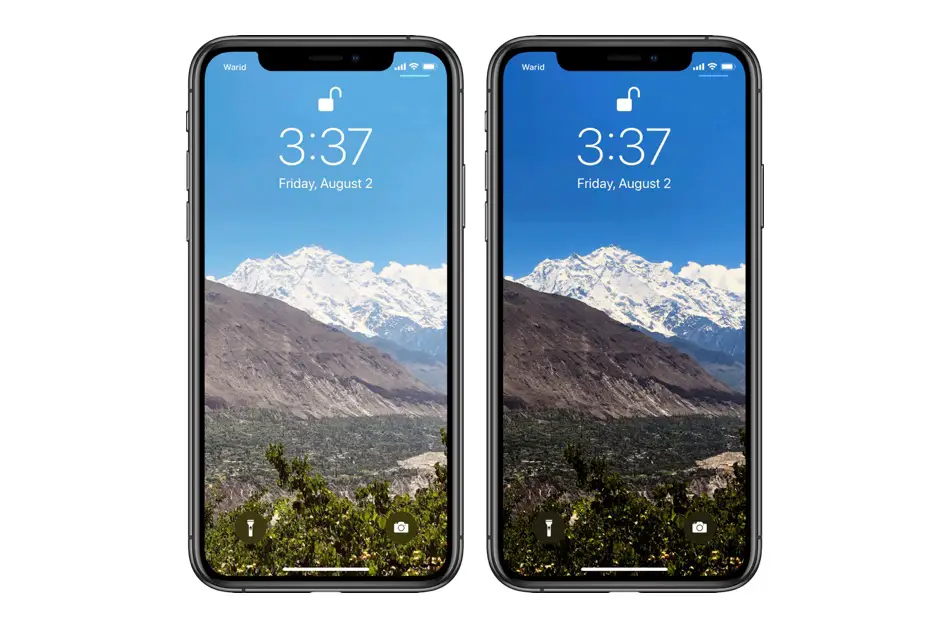 On iOS 13, Apple introduced dark mode, which was carried over to iOS 14. Alongside came another feature called 'Wallpaper Dimming,' which is turned on by default on iPhones.
When the dark mode is enabled, 'Wallpaper Dimming' automatically darkens the wallpaper based on the ambient light. This helps make the background image easier on the eye. If you're not aware of the feature, the same may appear to you as an auto-brightness bug.
Anyway, if you see that wallpaper on your iPhone is automatically going dim in low light even while auto-brightness is disabled, you can disable the Wallpaper Diming feature under the Wallpapers section in Settings. Check our detailed guide on how to disable wallpaper dimming on iPhone.
Wrapping Up
This was a quick guide on how you can enable or disable your iPhone's auto-brightness feature. We've also mentioned the possible fix for wallpaper going dim even when auto-brightness is off. Do let us know if you have any other related doubts or queries in the comments below.
Also, read- Top 10 Tips to Save Battery on iOS 14: Fix Battery Drain Issues