Did you forget to cancel a free trial? Or did you mistakenly enroll in a paid subscription? Well, whatever be the reason, if you accidentally paid for an app subscription fee from your card, here's how you can get a refund for in-app purchase payments on Google Play Store.
Get Refund for In-App Purchases On Google Play Store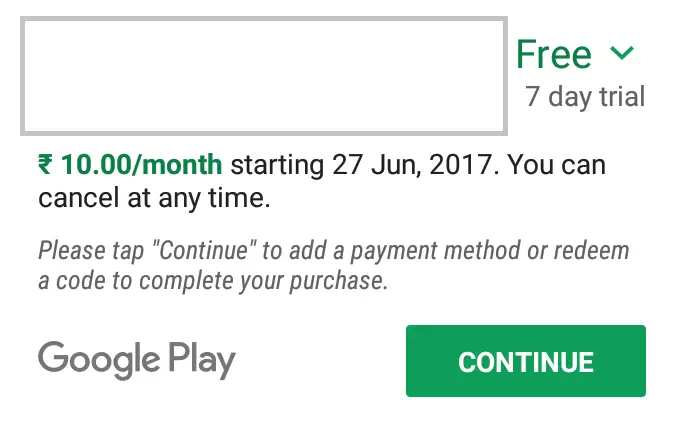 A lot of apps frequently offer free seven-day or one-month trials to lure customers. Unfortunately, many people who activate the free trial subscription forget about canceling it and end up paying the charges once the free period ends, even if they didn't want to.
Similarly, say, an app that usually charges Rs. 999/ year for premium offers you the first year for just Rs. 10- you enroll thinking it's a great deal but completely forget about canceling it later. Once the next billing cycle starts, you are automatically charged the actual Rs. 999 on your card, and that's when you remember the mistake.
Thankfully, there's still a way to request refunds for subscriptions you didn't intend to pay for. But before we start, note that it's only possible to get refunds for app purchases or in-app subscriptions if you request a refund within 48 hours.
If you see an unauthorized charge (not done by you or anyone you know) by Google Play in your bank account statement, you can report it within 120 days. Here's more on getting refunds for fraud transactions from Google Play.
Steps to Get Refund from Google Play Store for In-App Subscription Payments
First of all, cancel the subscription you were charged for by going to Play Store > three-dot menu > Subscriptions. This is an optional step but may increase your chances of getting a refund. Then, follow the steps below.
On your computer, head to https://play.google.com/store/account.
Login using your Google account if not already.
Then, click on Order History.
Here, look for the subscription you want to request a refund for.
Click on Request a Refund or Report a problem and choose why you want the refund, whether you purchased it by accident or your friend or family member did it without your consent, etc.
Complete the form with the necessary details.
Once done, you'll get the response, "Thank you for sharing your concerns." Google will now check and reply to your refund request in up to 4 business days. Although it usually takes only about 15-20 minutes to get the refund decision.
You can also directly fill the Google Play refund request form by clicking here.
Get Refund for App Purchases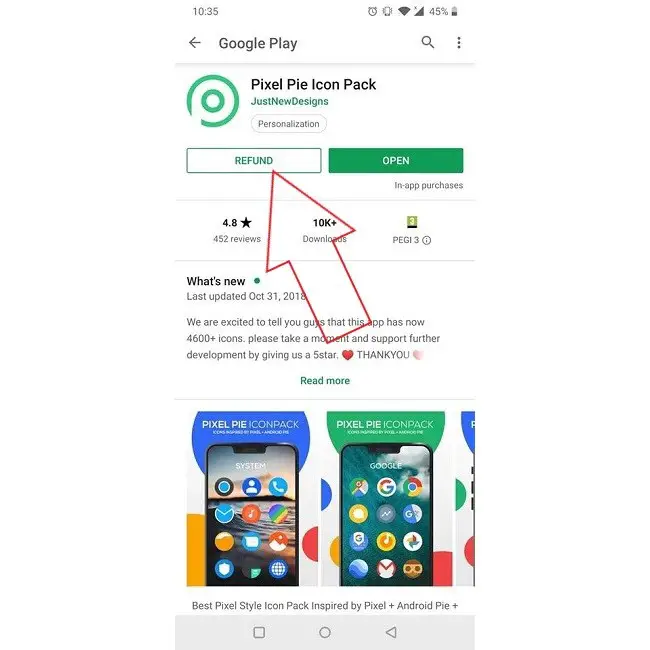 If you buy an app or game directly on Google Play Store, you get a two-hour window to uninstall it and get a refund.
So, if a particular app or game you paid for didn't meet your expectations, go to the app's download page on Play Store and click the Refund button. If you missed out on it, you still have the option to go through the 48-hour process mentioned above.
Wrapping Up
So this was all about how you can request and get a refund for accidental in-app purchase payments on Google Play Store. Do let us know if you were successful in reverting the transaction on your debit/ credit card or Paypal account. Feel free to reach out in case of any related doubts or queries.
Also, read– Find Out Which Apps Are Charging Money On Your Credit Card On Android and iOS.