Is your WhatsApp account banned? Do you want to file a complaint with WhatsApp? Or do you need to contact WhatsApp customer support for some other reason? Well, do not worry. Here are two easy ways to contact WhatsApp Support in India or from across the world.
Also, read- WhatsApp Disappearing Messages: 10 Hidden Things to Know!
Contact WhatsApp Customer Support in India Or Any Other Country
1. Using WhatsApp Mobile App
The easiest way to contact WhatsApp customer support in India is through the WhatsApp mobile app. You can do the same by following the steps given below.
Open WhatsApp on your phone.
Click the three-dot menu at the top right corner—select Settings.
Here, click on Help at the bottom.
Now, tap Contact Us.
On the next screen, describe your problem and add screenshots if required. It'll now show you related FAQs.
If your question isn't listed, tap on "This doesn't answer my question" at the bottom.
You'll be redirected to the email app with a readily-composed email, including your issue and device details.
Click on Send to send your problem to the corresponding WhatsApp Customer Support email.
The attached logs will help the WhatsApp team help you better in case of any app-related issues. Once you send the email, you'll receive a reply acknowledging that your message was received.
2. Using WhatsApp Support on Web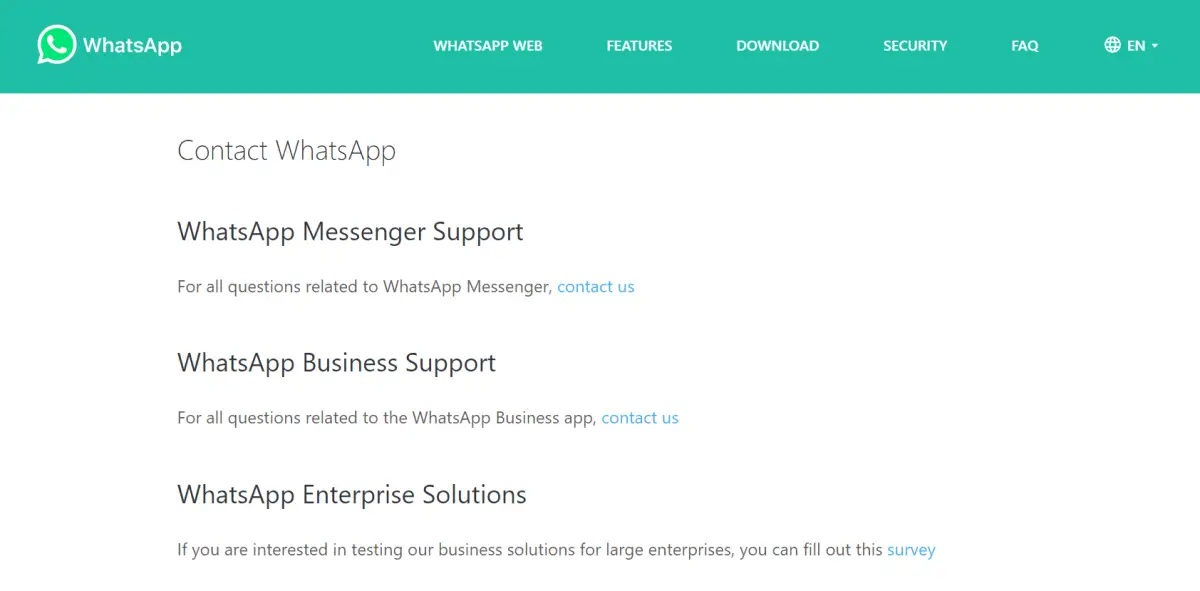 The other option is to send your query directly through the web. All you need to do is open the Contact WhatsApp page in your web browser. Here, select 'WhatsApp Messenger Support' for questions related to WhatsApp and 'WhatsApp Business Support' for questions related to WhatsApp Business.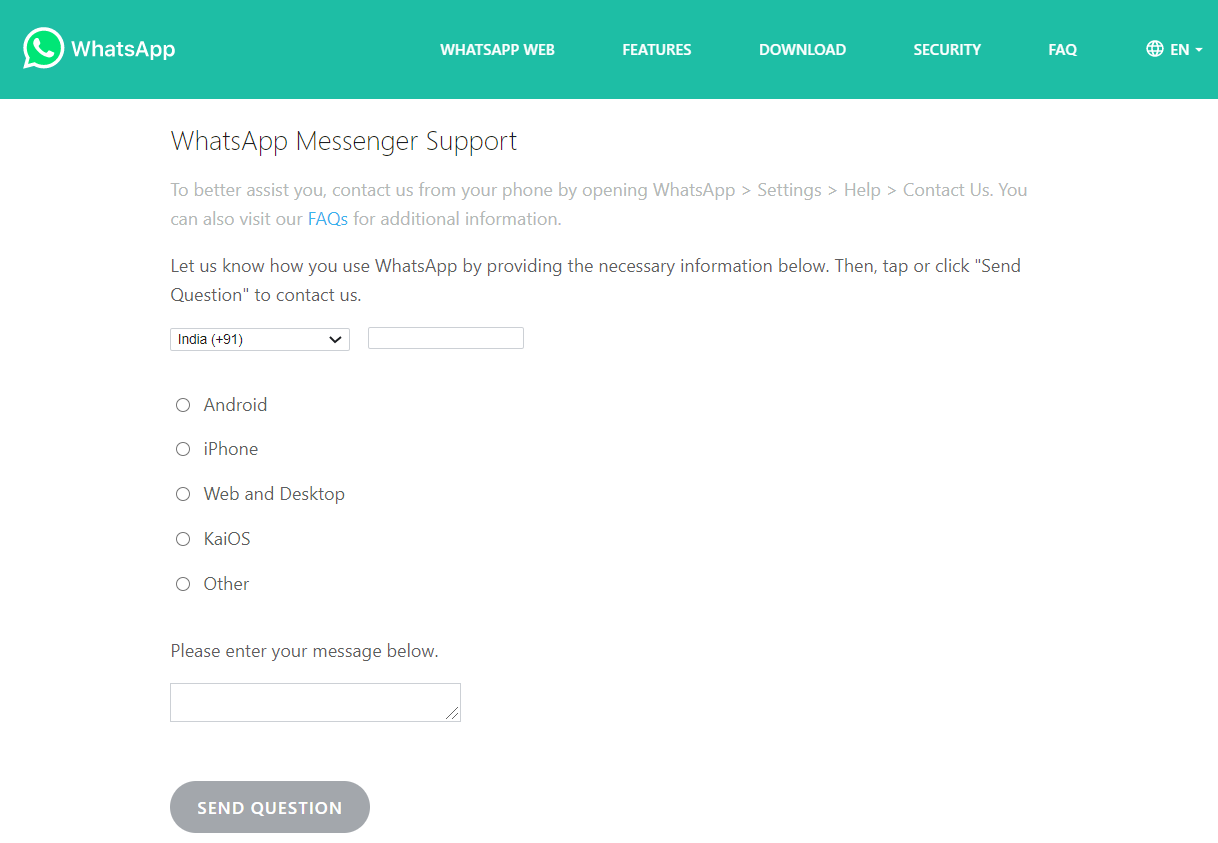 You'll now get a contact form to enter your WhatsApp number and the device you're using it on. Then, enter your message, request, or query and click Send Question.
Whatsapp Customer Support Email IDs
Below are the email addresses you can use to reach out to WhatsApp support in case of any issues. Make sure to use the right email ID based on the platform you're using.
Before you mail the support, make sure to check whether your query is answered on WhatsApp FAQ. Tons of general queries are already given in the FAQ section.
Wrapping Up
So this was all about how you can contact WhatsApp support in India or from across the world. We've also mentioned the official WhatsApp support email IDs for your convenience. Anyway, what issues are you facing on WhatsApp? Do let us know in the comments below;  we'll be more than happy to help.
Also, read- WhatsApp OTP Scam: What is It and How to Keep Your Account Safe